Profit Players: Arsenal signing Francis Coquelin for £900,000 proved a bargain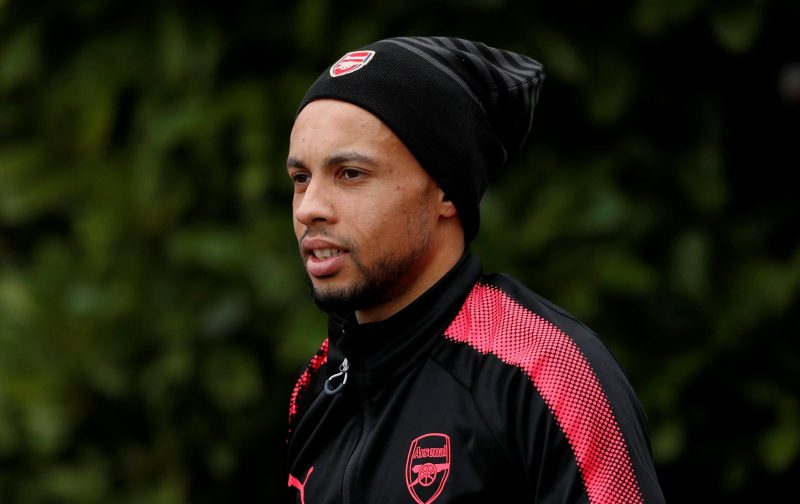 This article forms part of our Profit Players feature series, which is where Football Transfer Tavern takes a look at how well a player has fared since being signed or sold, using statistical figures and statements from pundits to prove how good of a deal the club managed to achieve.
Back in 2008, Arsenal picked up a young Francis Coquelin from French side Stade Laval, per Transfermarkt, for £900,000. The Frenchman was in their U17 squad, but clearly the Gunners liked what they saw of the defensive midfielder even at such a young age.
He would make his senior debut in that same year, in the League Cup against Sheffield United, as he came on as a substitute at the age of 18, highlighting how much manager Arsene Wenger rated him. He made the odd appearances here and there, but was loaned out to Freiburg and Charlton before he started becoming a consistent player in 2014.
The defensive midfielder went on to make 160 senior appearances for the side, picking up three assists along the way, but his great work in the middle of the pitch breaking up oppositions attacks saw him compared to Gunners legend Patrick Viera by fellow Arsenal legend Robert Pires, who spoke to The Express back in 2015, via TribalFootball, and said: "Coquelin is a good player. He's really important for Wenger and the team. I believe a lot in him. He has a good future. He's better defensively than their other midfielders – a warrior type. He puts more aggression into the position and that's important.
"He's more like a Patrick Vieira or Ray Parlour. He will be important at Old Trafford because he is No.1 in the tackle."
This sums up how good he was in periods at the club, but sadly he started to fall out of favour and after only making seven Premier League appearances in the 2017/18 season, per Transfermarkt, both Coquelin and the club clearly thought it best if he moved on. The Frenchman ended up moving to La Liga side Valencia for £12.60 million in the January transfer window of 2018, per Transfermarkt.
He clearly put in a good performances during his spell in North London to be compared with a former great of the game, and he also was a good servant for the club as he made so many appearances for them, but sometimes the quality is just slightly missing and players want to be playing consistently, so for the Gunners to get the best out of him whilst he played for them and also make nearly £12 million from him shows how good a profit player he was for the club.
Gunners fans, did you enjoy Coquelin performances at the club? Comment below!