Arsenal: Ray Parlour says club should sell Pierre-Emerick Aubameyang if he does not sign contract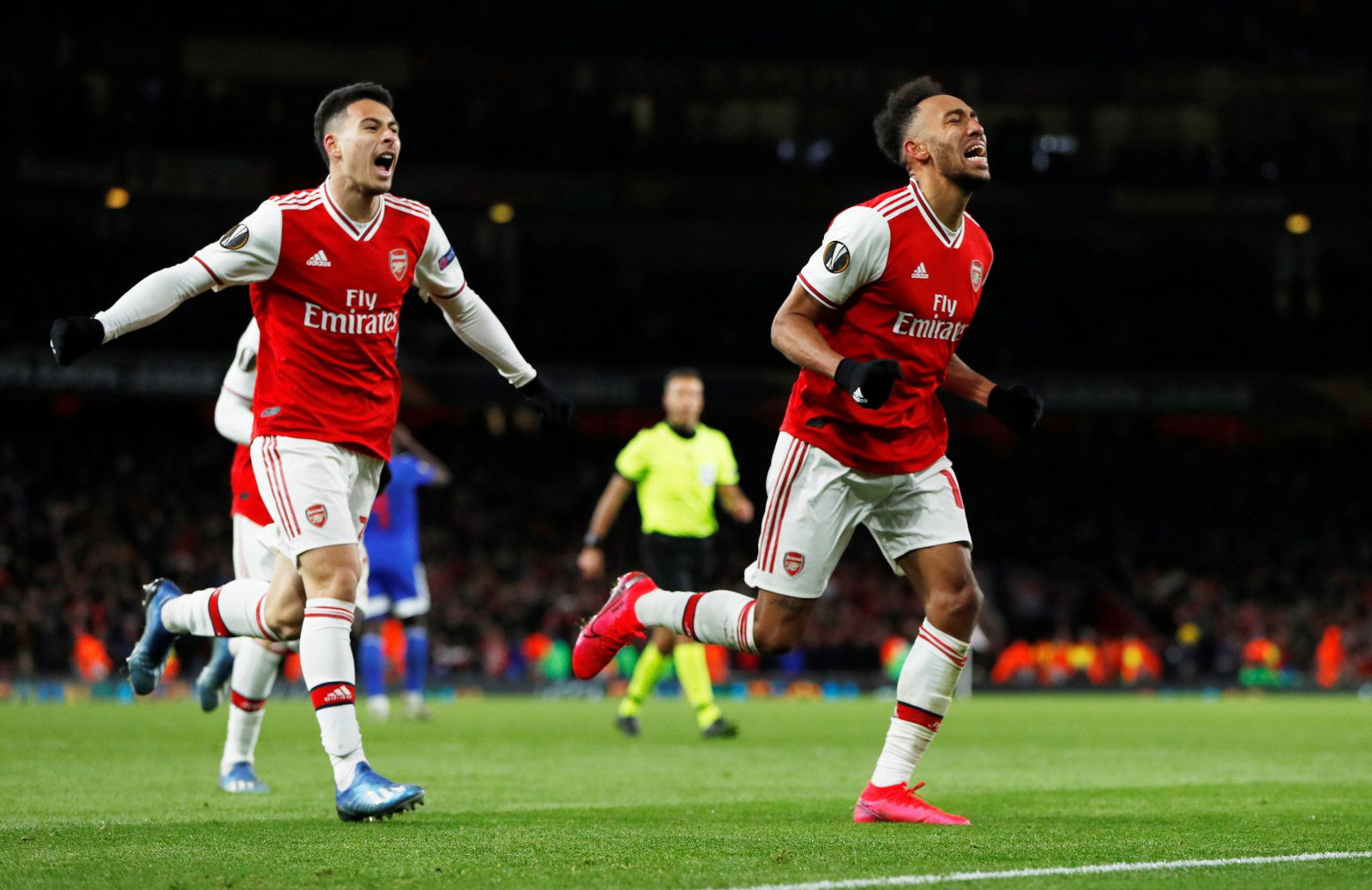 Arsenal legend Ray Parlour has told talkSPORT that the north London club must sell Pierre-Emerick Aubameyang if he does not sign a new contract at the Emirates Stadium.
As per the outlet, the striker's existing deal has slightly over a year to run, expiring at the end of next season, and it has been expected talks over a new contract would shortly begin.
The worry for the Gunners is that, if Aubameyang does not want to sign a new deal, then they could lose perhaps their most valuable asset for free in next summer's transfer window which is when his contract will expire.
Of course, the 30-year old may extend his deal sometime in the next campaign and remove the fear of his potential Emirates exit for nothing, but perhaps best practice would be that AFC offered him a contract right now so that they can determine whether he wants to extend his stay in north London before the transfer window finally reopens.
If he refuses fresh terms, Arsenal can then set about selling Aubameyang for as much as they can right now, rather than risk losing him for free just one year later.
Parlour, the Romford Pele as he was known by fans, made it clear that cashing in on the Gabonese international is the only option for the Gunners if he does refuse to sign a new deal:
"I think you've got to sell him if he doesn't sign a contract, and then take the money and try to replace him.
"It's really difficult to keep a player if he doesn't want to stay.
"It's a big decision to make, but I don't know what sort of money you could get for him if he doesn't want to stay. If you get a good fee for him then you have to try and go out and replace him.
"That is difficult, but it has happened at every single club when players come to the last year of their contract.
"I'm praying that he wants to stay and Arsenal can sign him on a new contract and he can be there for the next two or three years under Arteta.
"It all depends on the manager as well, if they get on, and also if he feels the club is going forward.
"That is the big decision the club have got to make, but hopefully he stays."
Aubameyang has stated his happiness at the Emirates over recent months, with a man who has 61 goals for the club having taken on captaincy duties in 2019/20, but no paperwork has been signed and that will continue to see the rumour mill ticking over.
Gooners, should AFC sell Auba if he does not sign a new deal this summer? Comment below!