Emile Smith Rowe – Profile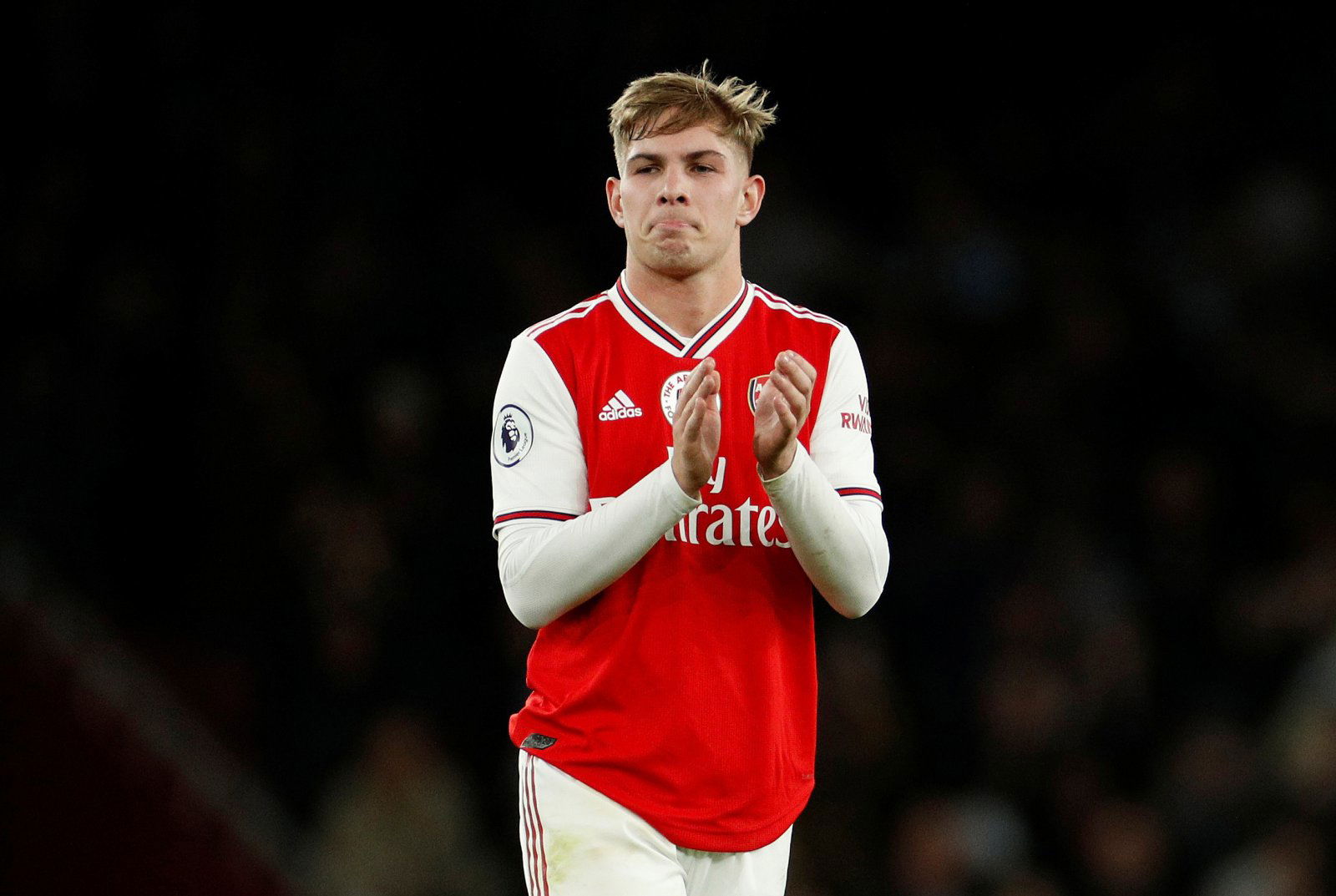 Name: Emile Smith Rowe
Club: Arsenal
Date of Birth: 28 July 2000
Position: Midfield (central/attacking)
Emile Smith Rowe – his career so far
Emile Smith Rowe is a talented 19-year-old midfielder who went out on loan to Huddersfield Town in an attempt to find a clearer path towards development and reaching his potential with regular game time. But the Gunners should be well aware of his talent and if he continues progressing as predicted, we may see him at the Emirates sooner rather than later.
But Smith Rowe is an Arsenal lad through and through, climbing through their academy ranks and even featuring for the seniors on several different occasions before making the decision to temporarily leave his home.
He made his first transition to the Gunners' U18 squad back in 2016 when he stepped up from the Arsenal youth and into the world of professional football, penning his first contract soon afterwards, on July 31 2017. His stay with the team was quite successful and he managed to score 16 goals and assist further two across a total of 26 games he played for them before jumping up a level once again.
But that change seemed seamless for Smith Rowe who quickly settled in and became one of the brightest gems in the U23 team, scoring five goals and assisting six more in 23 games. In January 2019, however, he was sent out on loan to RB Leipzig but could only register three appearances before returning back home that same summer.
A short spell with Arsenal's U23 squad was then followed up by the final loan deal that saw him swap the Gunners with Huddersfield, where he's plying his trade as we speak.
But he can also boast with 12 senior team appearances with three goals under his name as well. He made his first-team bow off the bench in a 4-2 win against Vorskla in the Europa League on September 20, 2018, and netted his first goal on October 4 that same year during Arsenal's 3-0 away win in Azerbaijan against Qarabag.
So far, he's tallied ten games in a Huddersfield shirt, revitalising their squad and also scoring one goal and assisting three in the process as well.
Transfer latest
Of course, the most interesting Arsenal news we should be on the lookout for this summer is his situation at Huddersfield. With football being put on hold and campaigns around the globe frozen in place, we still don't know what exactly is going to happen with the loanees that are supposed to return in the following summer.
But the biggest transfer news surrounding the youngster is his sheer willingness to actually return back to the Emirates and impress the coach enough to warrant a place in the squad. Speaking to football.london, he revealed his desire and goals for the upcoming summer.
So apart from the whole situation with his loan deal, there are no other transfer rumours that would give us a much clearer indication on his future. But given his talent and success at Huddersfield despite limited game time, the return to Arsenal should be just a matter of time.
Player profile
Smith Rowe is definitely a player made for the spotlight. Despite being so young, he's already a brilliant playmaker and creator for his team, often influencing games from the no.10 role, just behind the striker, and is already somewhat famous for his easy on the eye solo goals.
His technique enables him to carry the ball and progress it forward almost seamlessly, averaging 2.79 progressive runs in 2019/20 and assisting four goals. On a similar note, he made 1.3 shot assists and 0.13 second assists per 90 minutes in the ongoing campaign.
Smith Rowe also has an eye for goal, as can be seen from his stay across the youth categories of Arsenal but in 2019/20, he also averaged 3.82 dribbles per 90 minutes and created 19 chances in just 704 minutes of Championship football.
It still remains to be seen, however, whether he's ready for first-team football at Arsenal in the Premier League but one thing is for sure – the Gunners won't be able to ignore his talents for much longer.
Stats were taken from Wyscout.