Aston Villa: Ashley Preece shares Mateu Alemany update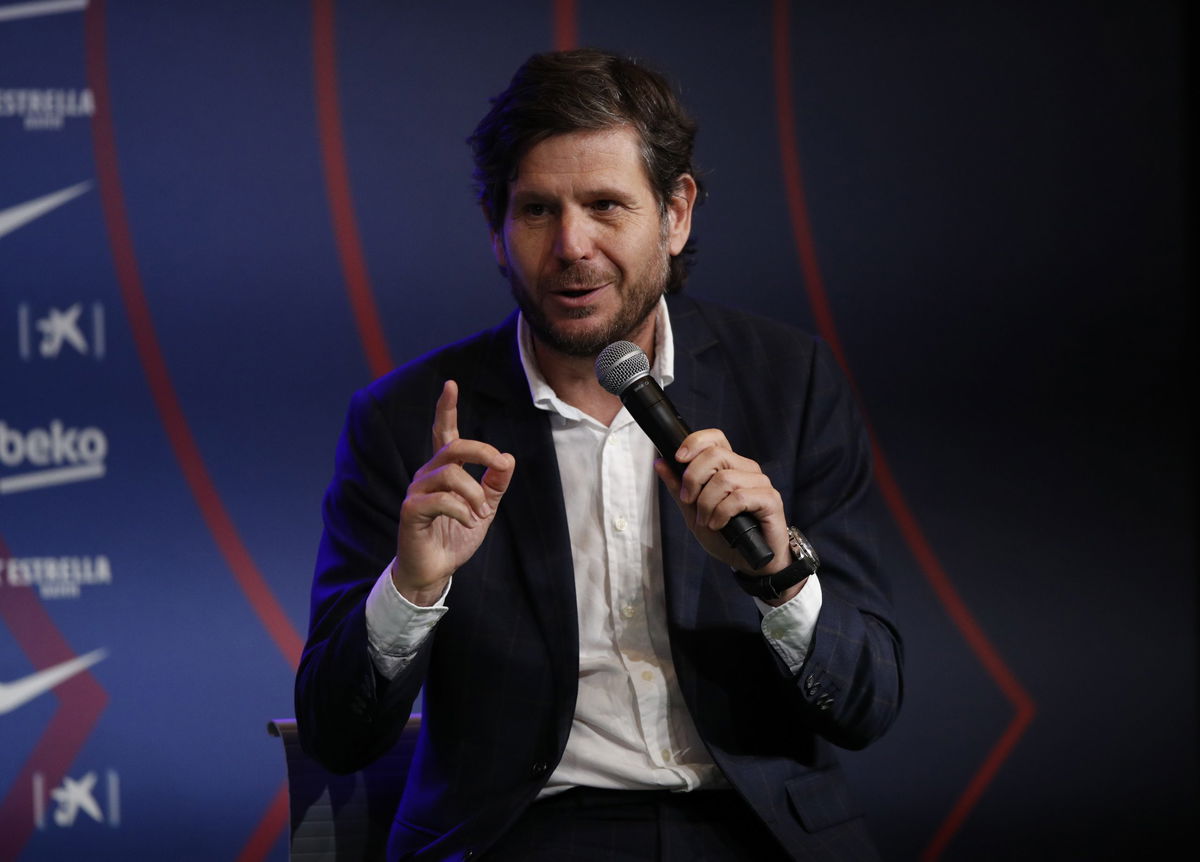 Aston Villa reporter Ashley Preece has shared an update on rumours regarding a move for Barcelona sporting director Mateu Alemany.
The Lowdown: Alemany offer
There has been plenty of speculation coming from Spain in regards to Villa adding to their boardroom. Reports suggested that club held discussions with former Real Betis director Antonio Cordon, with a recent update also claiming Alemany was of interest.
It was thought that Alemany rejected an offer to move to the Midlands from Barcelona, and Preece has shared what he knows.
The Latest: Preece's comments
Preece shared a Q&A for Birmingham Live on Thursday morning, where he was asked about Alemany following the rumours of a move.
He said that 'Villa have stressed' there is nothing in the reports, although Preece said that the 'noises' coming from Spain makes him think Unai Emery wants another director in alongside Johan Lange.
"Re Barca sporting director Mateu Alemany, Villa have stressed to me that there's nothing in those reports, likewise Cordon who left Betis last week. I am quite sceptical, though, given the noises surrounding the sporting directors. I do feel Emery wants another man to come in and perhaps support Lange.
"We'll see what plays out in the summer… Let's just say that. Emery wants another man he can trust by his side when it comes to the big decisions involving his playing squad."
The Verdict: Interesting
Villa allegedly 'rate' the work that Lange has done, however, even though the club have seemingly rubbished rumours about Alemany, an off-field addition could still be one to watch. Lange could be working long hours this summer, with Christian Purslow expecting an extremely busy transfer window at Villa Park.
Therefore, bringing in another sporting director to work alongside the 43 year-old may prove be a wise move, bringing a fresh approach to the club ahead of Emery's first full season.
Emery has reportedly been given a level of control none of his predecessors have been allowed, so he may want to work closely with Lange and another director of his choice, so it could be an interesting few months both on and off the pitch.