Aston Villa: Dean Smith provides team news update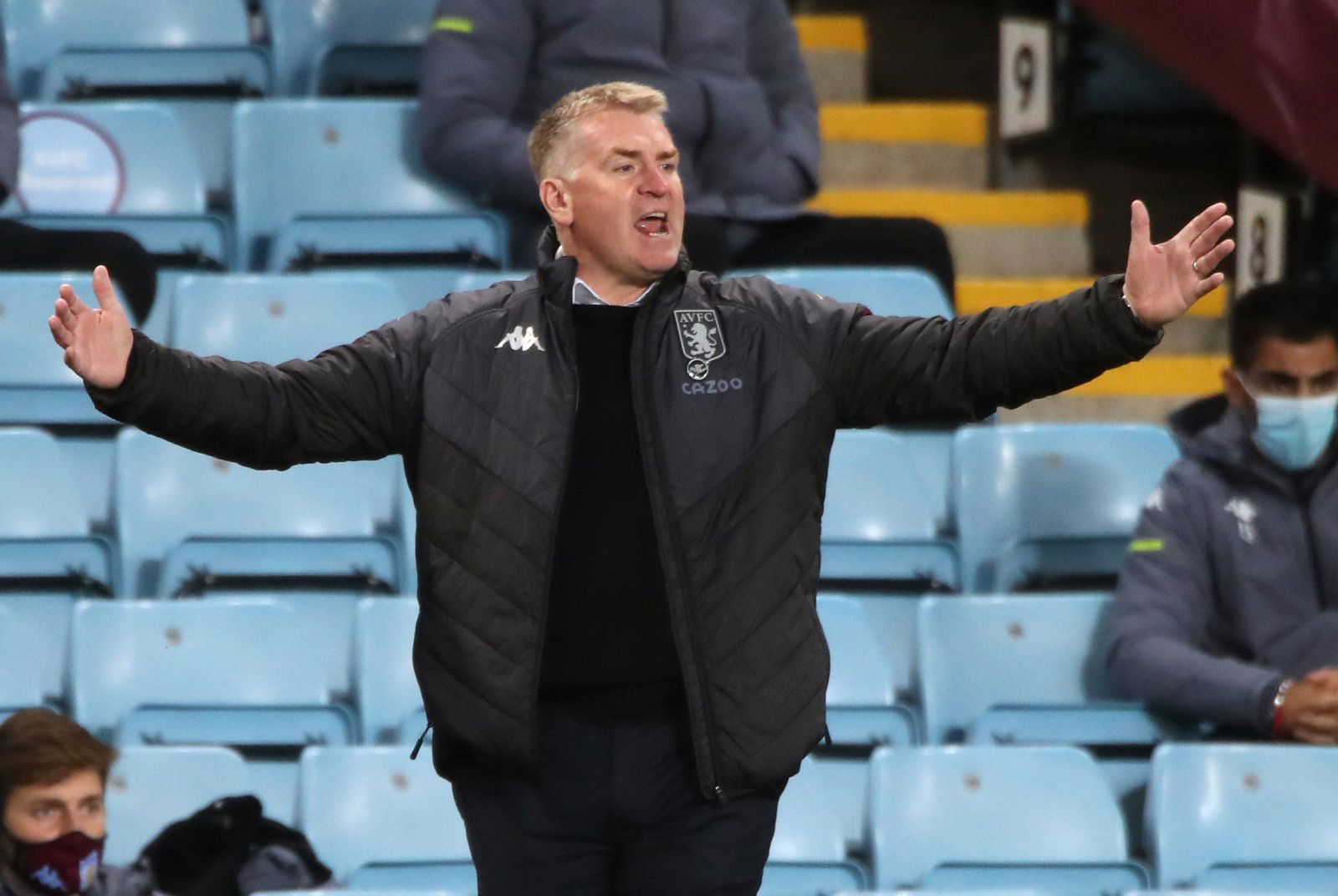 Aston Villa finally return to Premier League action following their outbreak and manager Dean Smith has spoken about his team before the match against Manchester City.
Smith discusses Villa team news
Speaking via the club site, Smith said: "Obviously, I've got some players who've contracted Coronavirus and I've got to check whether they're fully fit or not. I don't think we'll be hamstrung by it at all. We'll have a few players who've been affected by it, but we've also got a lot of players who've had a so-called winter break."
Dean Smith is keeping quiet
The manager did not really provide a lot of specific information on his team, however this is probably a good idea. Villa are somewhat of an unknown entity currently as the last professional game they played was in the FA Cup against Liverpool even then, they had to field an academy side.
Therefore, Pep Guardiola will likely not have a clue about who is available to play and this might give Dean Smith an edge in the match. Everyone associated with the club will be hoping that Villa have a full squad available but Smith's comments suggest that some players may not feature.
It is worrying, however, that he has to check on the fitness of some of the players and it looks like the Villa boss will need to give a few players a bit more time to get fully fit and recovered after their battles with COVID.
When you play City, you want to have a full squad available to try and compete against their great squad, but it looks like this will not be the case for Dean Smith.
In other news, many Villa fans have been reacting to an update from Fabrizio Romano concerning Morgan Sanson.