Aston Villa: Fans discuss Anwar El-Ghazi following Gregg Evans tweet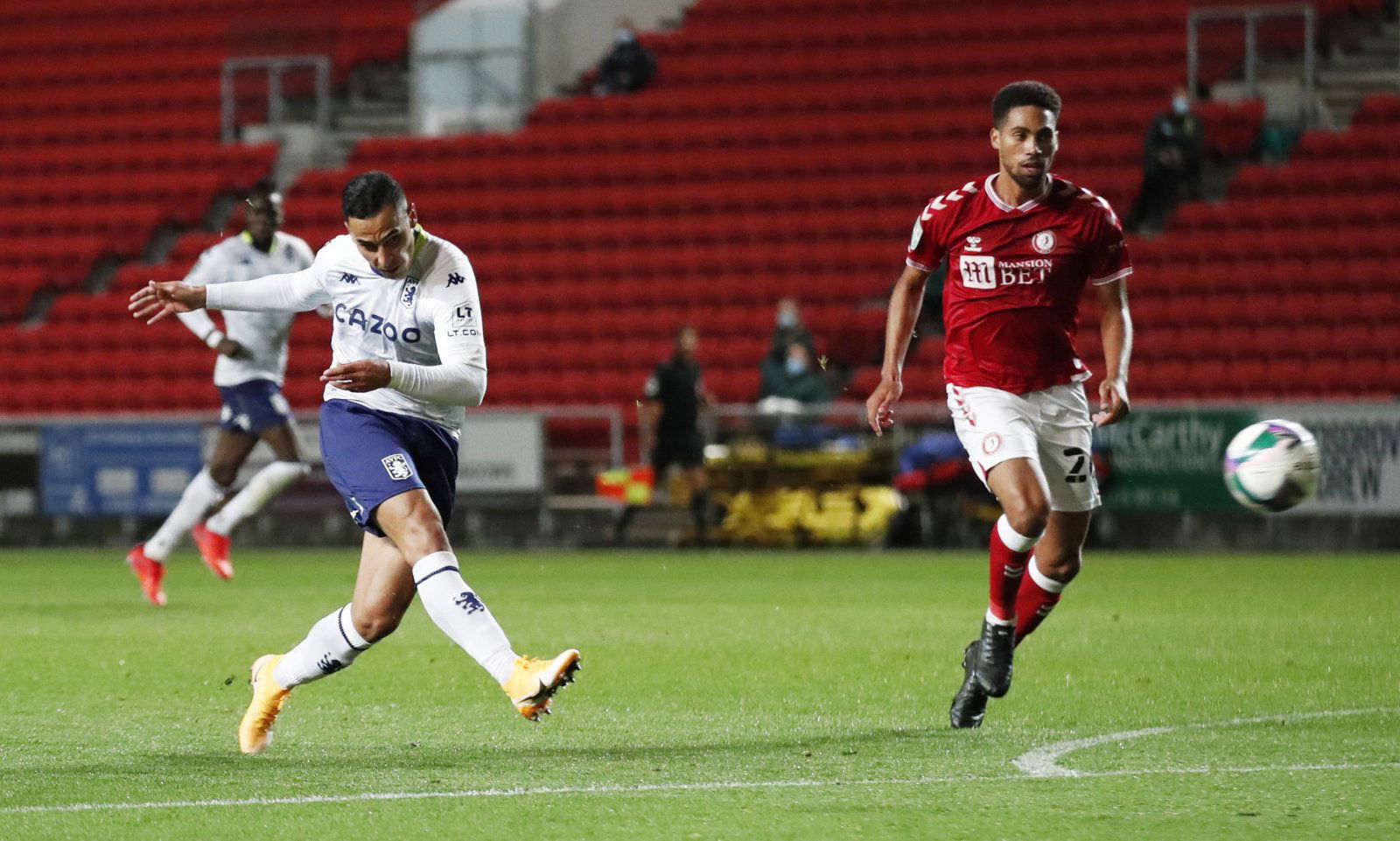 Many Aston Villa fans are reacting to a tweet from journalist Gregg Evans about attacking player Anwar El-Ghazi.
The Athletic writer wrote about the abuse that made him delete Twitter and went more into depth as to why some Villa fans are now apologising. 
He has been criticised, and some people have taken this too far which caused his to remove his Twitter. Many have forgotten that the forward was key to the club getting promoted, making 34 appearances that season (Transfermarkt). 
He played 34 games last season as well but has struggled for a starting place in 2020/21. However he had a chance on the weekend to silence the doubters when he courageously stepped up for a penalty in the dying moments against rivals Wolves – he scored and gave Villa the crucial 1-0 victory.
Hopefully this could be the start of the player rekindling his form, and his first goal of the season will definitely give him some much-needed confidence.
Here is how Villa fans reacted to the tweets about El-Ghazi:
This is great. I particularly liked:

"The fan is happy to apologise for his actions but insists on remaining completely anonymous. "My work would not be OK with it being put out there.""

I hope this article makes people think twice before @-ing or DMing players…

— Adam Gilks (@SgtGilko) December 15, 2020
I understand post match ranting, but to @ or DM abuse at players is completely unacceptable .

The fact that some of these are grown ups with jobs is scary.

— Bozzy 🦁 (@bozzystuff) December 15, 2020
It's a sad reflection of the minority in society who always use reactionary extreme measures.

Still, proper fans know Anwar got us promoted. For that reason alone, he will always hold a special place in any villa fans heart. (Or at least should do)

— Adam Whitehouse (@Adamw1985) December 15, 2020
Agree and we all need to pull them up on it when we see it. Criticising performance is fine but no abuse of our players please 🙏

— Chep Travolta 🇪🇺 (@BaldBrummies) December 15, 2020
I really think a article like this needs to be released as free. It's great work and I pay for the Athletic for great sport articles. I just think it should be read by the most amount of people due to content . Just a suggestion. Great work as always.

— Game Design (@GameDesign) December 15, 2020
Enjoyed this. To me, just as we praise players when they play well, there is nothing wrong with criticising players when they play badly (although I don't really understand tagging them in that). Sending abuse though is just entirely wrong… https://t.co/1qF68khVun

— Ian DW (@sportdw) December 15, 2020
In other Villa-related news, one player has been highly praised by a Premier League manager. Find out who it is here!