Aston Villa: Fans erupt at Martinez save footage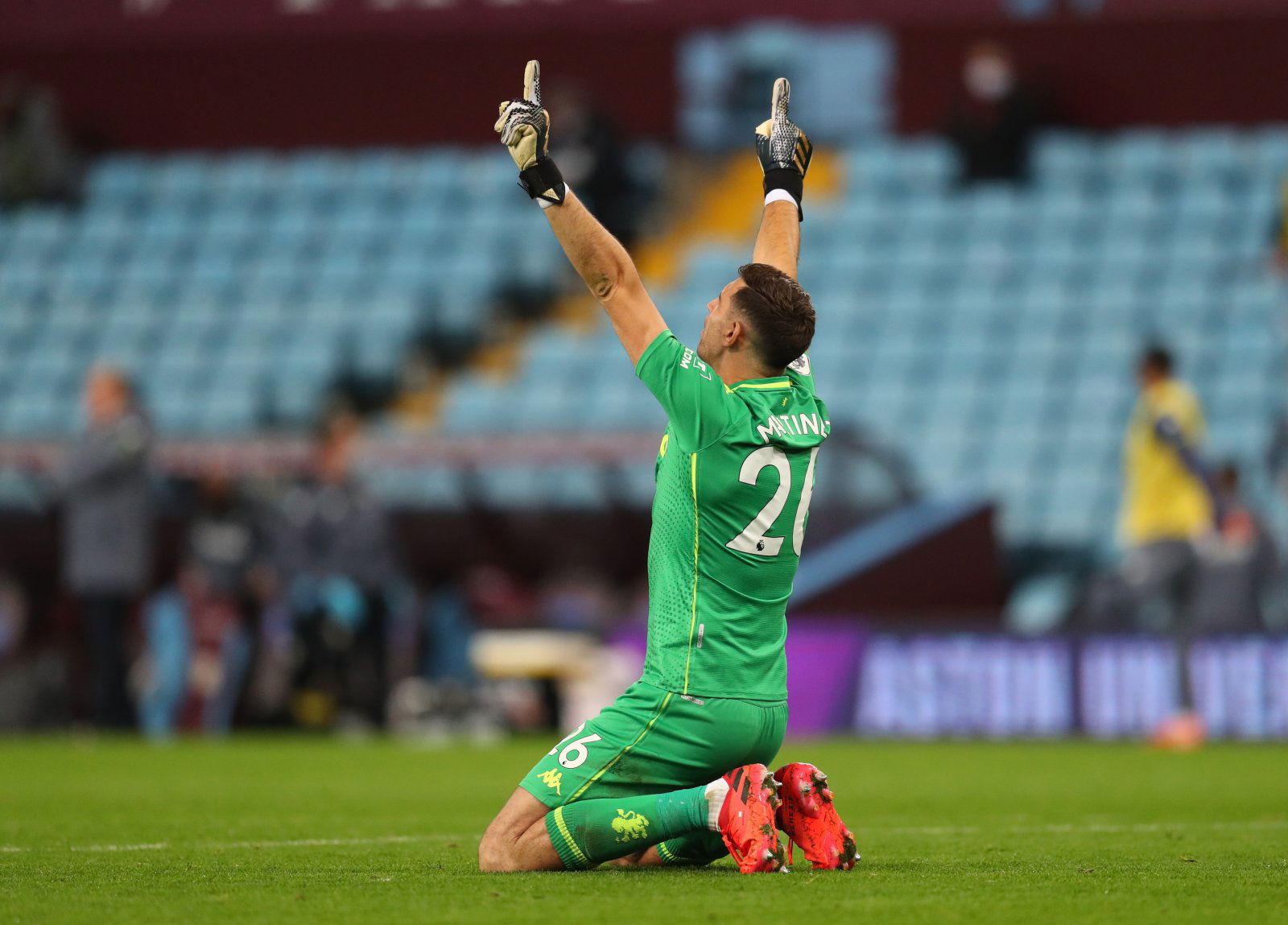 Many Aston Villa fans have erupted after footage of Emiliano Martínez making an 'incredible' save versus Leicester City was shared on the club's social media accounts.
Aston Villa continued their strong start under Steven Gerrard with a 2-1 win over Leicester, with defender Ezri Konsa leading the comeback after scoring twice at Villa Park.
Following the win, Villa manoeuvred above Leicester in the standings, moving up into the top-half of the table –  in 10th place.
Goalkeeper Martínez continued to be in fine-form after making 3 saves to deny the Foxes a much-needed point, boosting Gerrard's record to three wins in four.
Having made four clean sheets in 14 appearances in the Premier League this season, Martínez has proven to be essential to Villa. Since his arrival from Arsenal in 2020, the Argentine has become a fan favourite, and with plenty of good reason.
In his debut 2020/21 season, the keeper tied Brad Friedel's club record of 15 Premier League clean sheets in a single campaign, and so was voted Supporters' Player of the Season – just last week he landed sixth in the yearly Yashin award.
His importance was certainly on show in the game against Leicester, where Martínez made a 'magical' reactionary save to keep the Villans ahead, denying a headed effort from Harvey Barnes.
Villa fans on Martínez's save
These Villa fans were amazed all over again by the footage (via AVFC Official) on Monday, and flocked to Twitter to express their delight.
"just makes it look effortless doesn't he"
"The man is magical!"
"That save was absolutely incredible"
"That was out of this world. Brilliant to watch."