Aston Villa: Fans react as Dean Smith is charged by the FA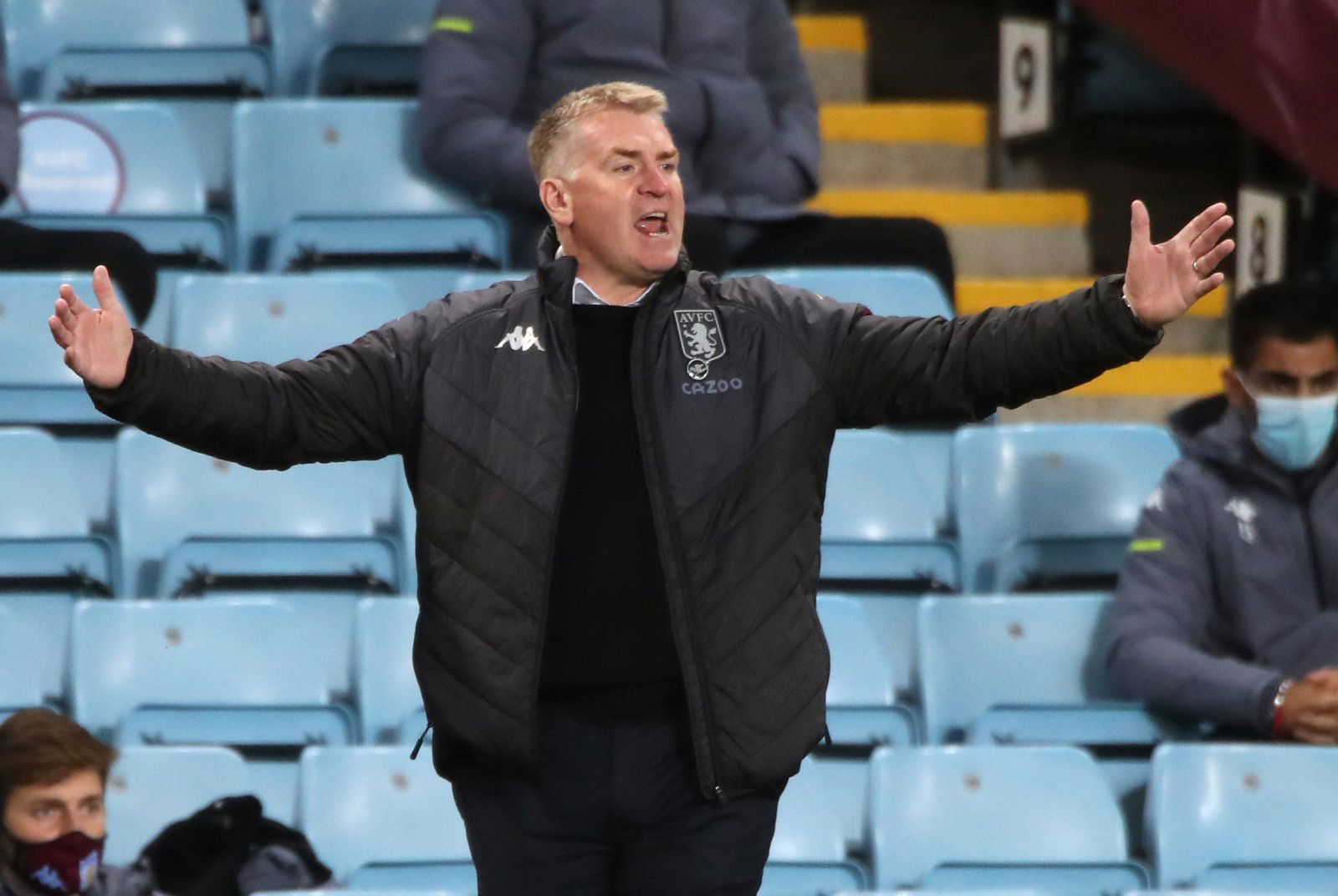 Many Aston Villa fans were reacting to the latest update around the club which reports that Dean Smith has been charged by the FA following the Manchester City defeat.
According to Sky Sports, via @villareport, Smith was charged by the FA for using insulting/abusive language towards a match official in the game against Manchester City. One fan called the update on Smith 'abysmal'.
The Villa manager was sent off by Jonathan Moss after the first goal City scored, which left the football world discussing the offside rule. It was a very close-contested game against Pep Guardiola's side, and Smith's frustration at the goal being allowed clearly got the best of him as he hurled abused towards the officials.
For now it is unknown what the punishment he receives will be. However, those associated with the club will be hoping it's only a fine and not a touchline ban so that he can keep barking orders during the game and help their good campaign so far continue.
Here is what Villa fans said following the news:
"The FA need to sort their priorities out. Fix the abysmal rules plaguing the game and Dean Smith won't abuse your refs."
Credit: @JoshLocke23
"Worth it"
Credit: @TomHunterAVFC
"Passion. The Officials actively try to work against the club as much as possible. They'll hate it when we reach the glory days again soon."
Credit: @AndyServicel1
"Proud of him saying the truth, best manager we have had for quite a while. As for the FA, well their in the pockets of the so called big clubs!!!"
Credit: @Thejourneyman01
"And well deserved I say"
Credit: @OgeeDj68
"He didn't do anything wrong."
Credit: @catrineedwards18
In other Villa news, fans have been piling praise on one star at the club following his latest comments. Have a read who it is here!