Aston Villa: Fans react as Newcastle forced to postpone Friday's clash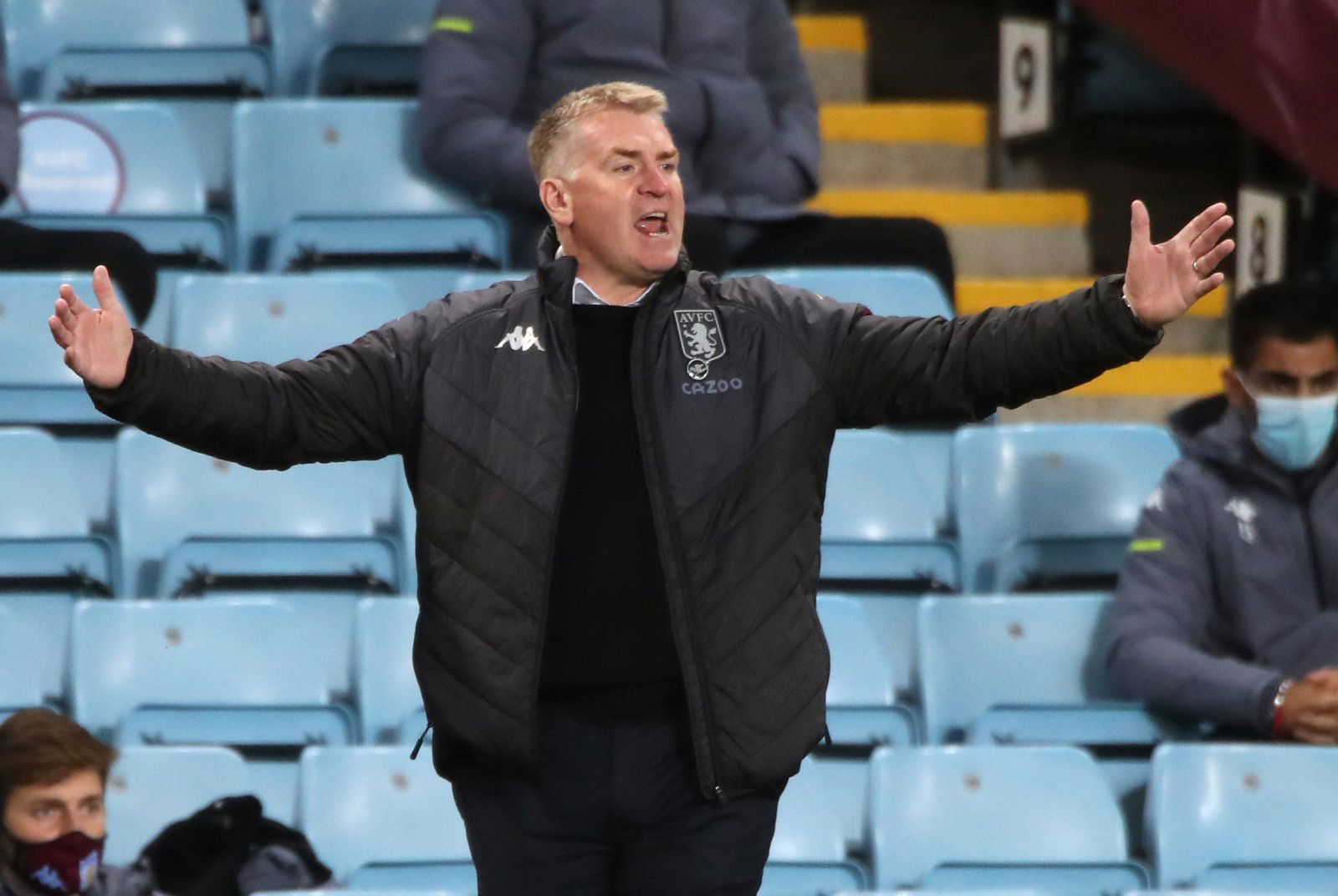 Many Aston Villa fans are fuming following the latest reports surrounding their game against Newcastle United.
The Premier League have opted to postpone Friday night's match between the Magpies and Aston Villa. According to Luke Edwards, and tweeted out by @villareport, the Tyneside club believe that as many as ten of their players are infected with COVID-19.
This will understandably frustrate Villa as they already have a game in hand in the league due to their game being postponed at the start of the season (SofaScore). To have two games in hand could see the fixture list become very congested for Dean Smith's side down the line and could cause fatigue and injury issues.
Smith will not be happy – having lost their last two games 2-1 against Brighton and Hove Albion and West Ham, an up and down Newcastle side presented the Villains with a chance to get back on track, but instead they will now be left with a 'huge disadvantage' later in the season, as the postponed was confirmed on Tuesday evening.
Here is what Villa fans had to say following the update:
What a disgrace, If they can't field a team that's their problem, not ours. Should have played the U23's or forfeit the game

— Matt (@MattAVFC_) December 1, 2020
Nonsense. We should be demanding a 3-0 win and a public enquiry into last nights fiasco but you don't care do you. 💰💰

— Ed Connaughton (@EdConnaughton) December 1, 2020
That's rubbish. So we now have to squeeze in two games in hand in a congested season. What is the penalty to newcastle?

— warrenfree (@warrenfree) December 1, 2020
Ridiculous. Now Villa have to squash a really important match in somewhere there's no room

— The Villa Podcast (@TheVillaPodcast) December 1, 2020
When your scared of jack grealish and the villa goons https://t.co/SIJqPiWzs3

— George (@george_avfc555) December 1, 2020
Manage your club better then. This puts us at a huge disadvantage considering that we already have one game in hand and have no COVID outbreak. https://t.co/ckixTyXYst

— Stef (@SAGW1991) December 1, 2020
No, we already have a postponed game, just make them forfeit and spare them the embarrassment of getting torn apart by the tricky villans

— joe (@avfc_dl06) December 1, 2020
In other Villa news, many fans are praising one defender following his start to the season. Have a read who it is here!