Aston Villa: Fans react to Dean Smith's message of reassurance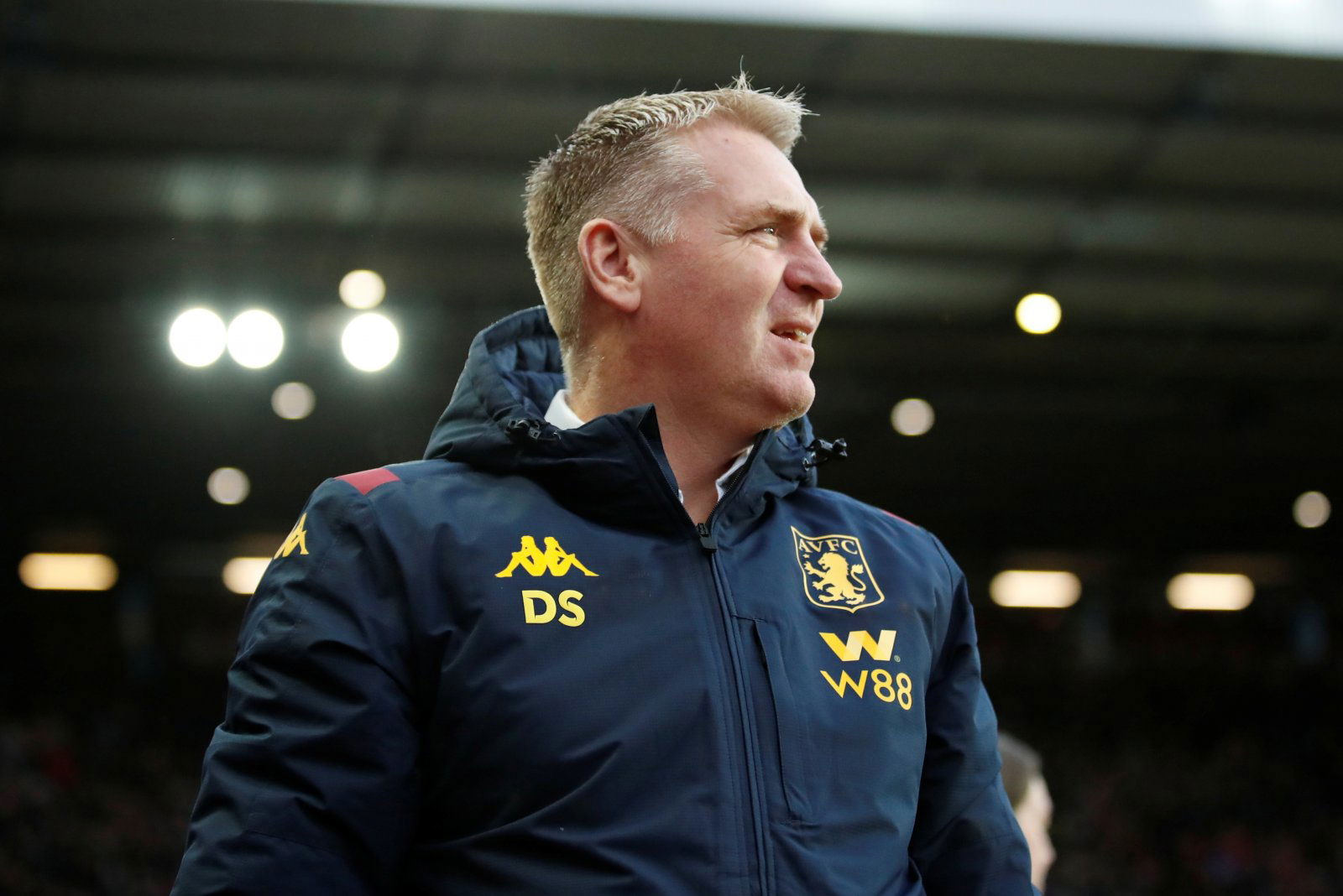 Aston Villa manager Dean Smith has elicited a reaction from some fans after he spoke about the club's immediate future on and off the field.
With the Villans currently sat in the bottom three of the Premier League, the final two games of the season will see Villa desperately attempt to keep their top-flight status alive. With that fate very much hanging in the balance, concerns over the club's ownership and future beyond the 2019/20 season have emerged.
Smith, who guided Villa into the Premier League last season via the Championship play-off final, has now attempted to calm such concerns from fans.
Dean Smith: "The short-term future of the club is not in jeopardy at all. We are very fortunate we have two billionaire owners who we are reliant on & have been fantastic for us." [express & star] #avfc

— villareport (@villareport) July 20, 2020
Villa face Arsenal and West Ham United in the club's final two games of the season, needing a minimum of three points from those if they are to remain in England's top flight.
Reacting to Smith's comments on the club's current standing, some fans gave a mixed response.
I'm losing the will to live

— Jon Matthews🦁🌟 (@Avillajon371) July 20, 2020
I think he will be gone personally

— lord maul (@maulz76) July 21, 2020
I don't like the sound of being reliant on the owners. So when they are fed up we go broke?

— Kevin G Conroy🇪🇺 (@KevGeo2011) July 21, 2020
The greatest berk ever to manage Villa.

— Bunjy (@Bunjy9) July 20, 2020
You don't want to be reliant on two wealthy owners, much better to have a sustainable model probably similar to the Bundesliga 50+1 rule. In time Man Utd could be an example of wealthy owners ruin a club.

— Nicholas Tipper (@NicholasTipper) July 21, 2020
Nassef Swaris right now 😍 pic.twitter.com/TdhHlypvtY

— avfcjames19 (@James74636443) July 20, 2020
🤣

— Phil 🦁 (@phildaroom) July 21, 2020
Do you think Villa will remain in the Premier League? Let us know in the comments section below…