Aston Villa: Fans react to Dean Smith's Leon Bailey admission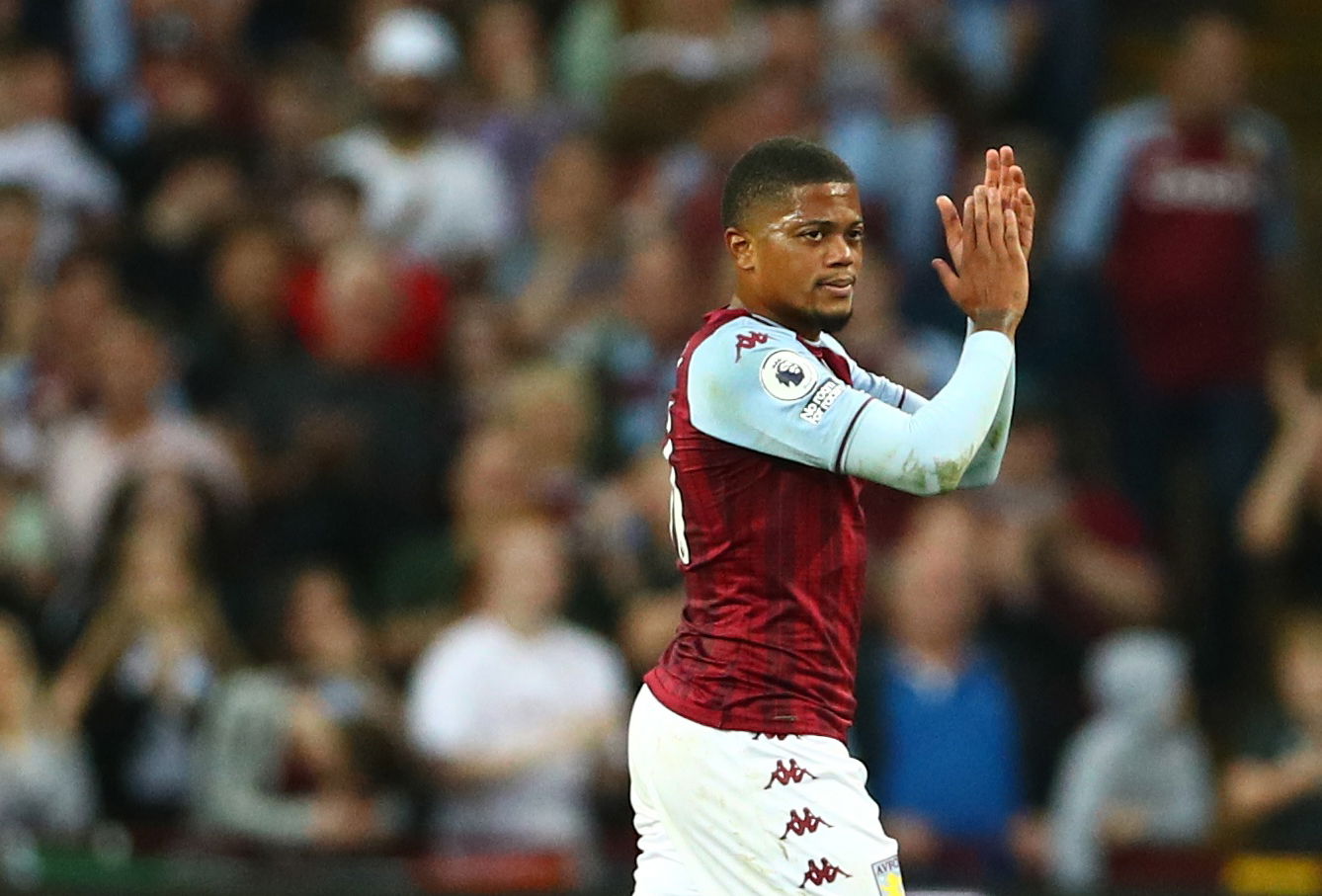 Aston Villa's Leon Bailey was 'blowing' after returning from injury last time out against Arsenal, manager Dean Smith says. 
Bailey was introduced at half-time at The Emirates, with Villa trailing 2-0.
It was his first appearance since a goalscoring cameo in the 3-0 win over Everton on 18 September.
A hamstring injury had sidelined him for three games.
Finally a full debut for Bailey?
Bailey could be in line to make his start for the club since his £30million summer move from Bayer Leverkusen in Sunday's clash with West Ham United.
But that will only be if Smith believes he is fit enough after he undergoes an assessment on Saturday.
Selecting a winger in Bailey could see Smith change formation, moving away from 3-5-2 in favour of a front three.
Villa are looking to halt a run of three consecutive defeats against the Hammers, who travel to the Midlands buoyed by back-to-back wins.
Birmingham Mail journalist Ashley Preece relayed Smith's press conference comments, and here's what Villa supporters made of them.
These Villa fans want to see Bailey start
"Bailey needs to play a few games before is contract runs out if possible, him and Sanson have hardly kicked a ball this season"
Credit: @FabledSage
"Only way to build up his fitness is game time. Start him and try and get an hour or so out of him"
Credit: @Avillafan
"Even if he's blowing he still better than anything we saw in that wretched first half. If Deano persists with this flawed, unbalanced 352 he will alienate the fans and eventually the owners."
Credit: @willsterdavies1
"The hope of Bailey starting and us going back to 4 at the back with wingers is the main thing keeping me attending Sunday with positivity"
Credit: @matty__jeff
"Can see exactly where this is going, more of that 3-5-2 to look forward to then"
Credit: @MarkRee37875029
"If he doesn't start Bailey he's going to get it in the neck from the fans. Time to be bold, or at least pander to the fans a bit!"
Credit: @PeterStevens82
"Pain"
Credit: @Joe_E_Young
In other news, what did fans think of Smith's Morgan Sanson reveal?