Aston Villa: Fans react as Jack Grealish called up for first time by England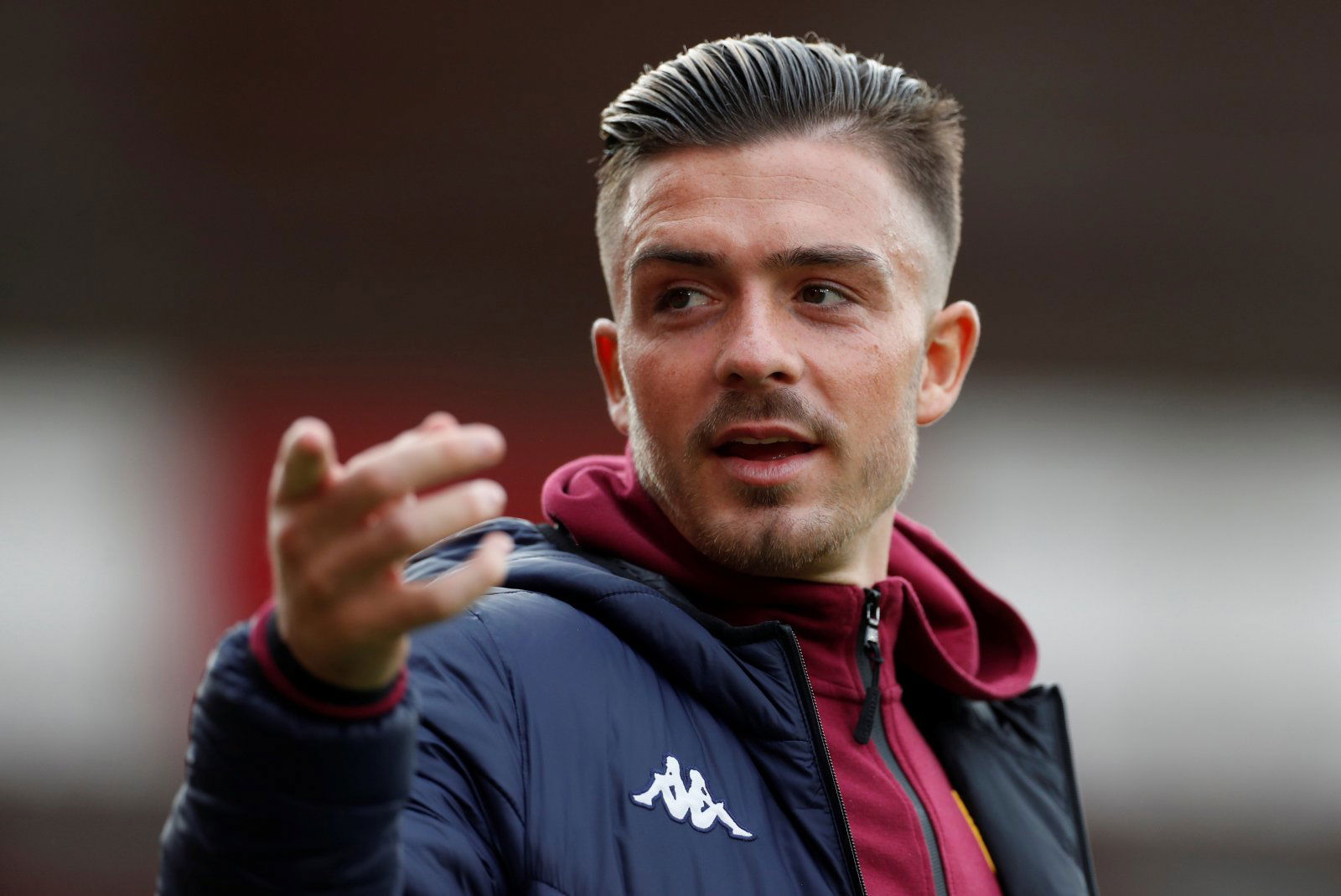 Many Aston Villa fans have looked into where Jack Grealish will slot in to the England side after he was called up by Three Lions boss Gareth Southgate.
Villa club captain Grealish was in superb form last season, netting a superb eight goals in 36 Premier League games.
The Birmingham-born attacking midfielder proved a key part of Villa's survival from relegation, scoring the vital goal against West Ham United in a 1-1 draw on the final day of the season which ultimately kept the Midlands side in the top-flight.
Despite that form, Grealish was not included in Southgate's initial squad for the upcoming Nations League games against Iceland and Denmark but with Harry Winks and Marcus Rashford now ruled out, the 24-year-old has been called up.
Grealish's call-up also follows that of Conor Coady and Ainsley Maitland-Niles who were added to Southgate's squad.
Reacting to Grealish's call-up, fans of the Midlands club have now discussed where he may fit in to the current England side.
If he gets anywhere near the pitch Southgates straightjacket formation demands will stifle any chance of seeing the usual Jack Grealish swagger. And if Grealish try's carrying from deeper etc Southgate will cite lack of tactical discipline to drop him. He's been picked to fail

— Oxford EV Chargers (@OxfordEVCharger) September 1, 2020
He won't get anywhere near the pitch, Southgates hand was forced to pick him. He doesn't want him there that's plain to see

— Nigel G🦁 (@GaddNigel) August 31, 2020
He was an afterthought….. man will be there hooking up the real ballers with water n Jaffa cakes 😬😏

— Andrew Jackson (@NotoriousATJ) August 31, 2020
I don't think GS will play him? If he does then it will be 15-20 minutes max in game two.

— Scott (@ScottEmes) August 31, 2020
Because of social-distancing rules, probably at least three seats away from the next man.

— Villanous (@Villanous_) August 31, 2020
Sad but he won't get game time

— Yo my slime (@btechwaterbottl) August 31, 2020
Do you think England will give Jack Grealish ample playing time? Let us know in the comments section below…