Aston Villa: Jose Mourinho hails Tyrone Mings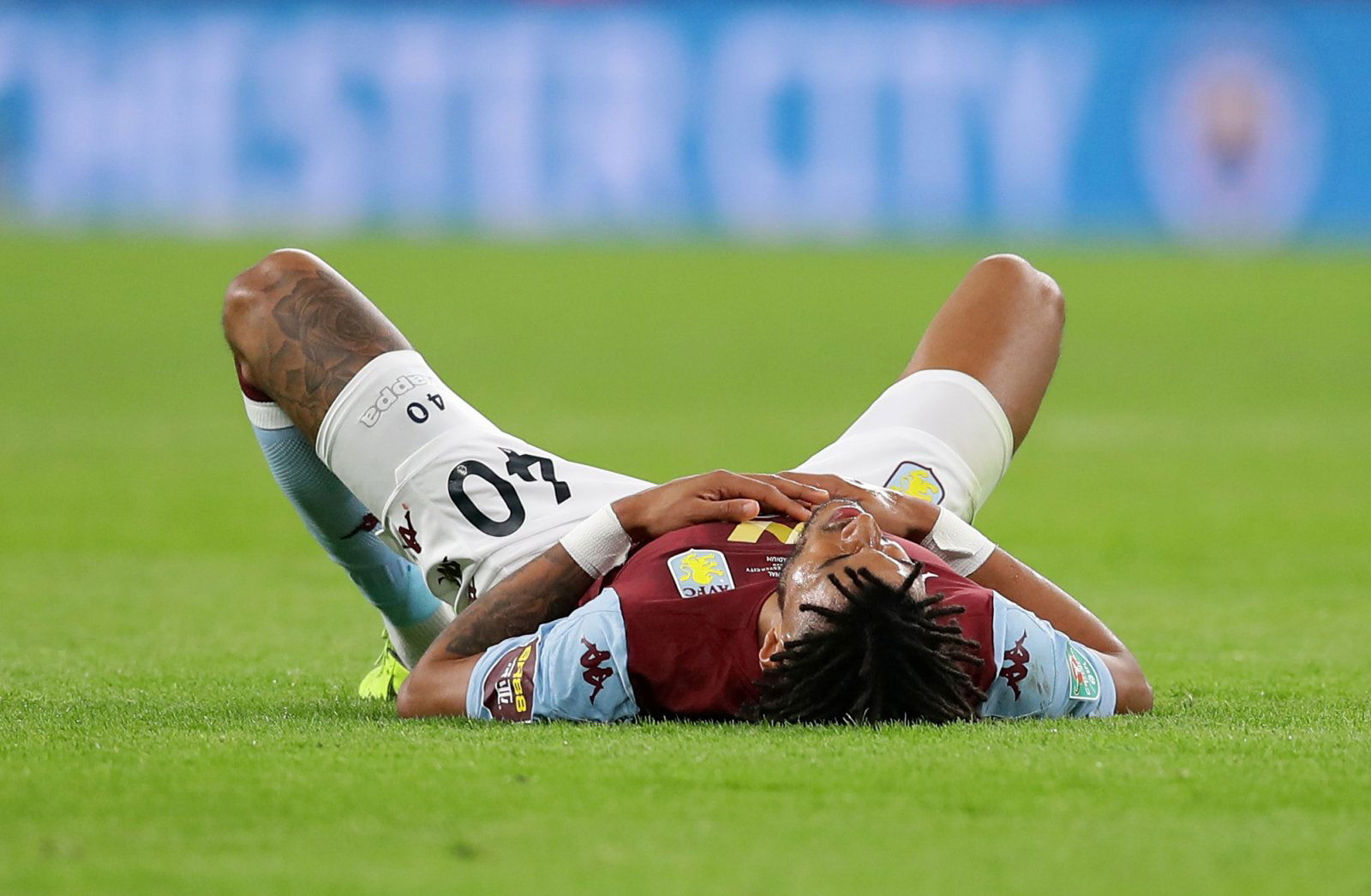 Jose Mourinho has called for the 'very aggressive' Tyrone Mings to start England's Euro 2020 opener with Croatia on Sunday despite his 'worrying' performances in recent friendly matches.
The lowdown
Opportunity knocks for Mings with Manchester United's Harry Maguire set to miss out on the first Group D game.
In fact, Maguire may not be able to feature in the group stages whatsoever after sustaining an ankle injury (via The Guardian).
Manager Gareth Southgate has Mings, John Stones, Ben White and Conor Coady available to him, but could also deploy Kyle Walker, Reece James or Luke Shaw in a three.
The Villa defender faced criticism for his performances in England's warm-up matches.
In their player ratings, Sky Sports noted that he had been guilty of 'rash decision-making' against Austria and 'endured another poor afternoon' in the clash with Romania.
He was said to be prone to 'lapses of concentration' and had a 'worrying penchant to charge out of position', with one incident in particular drawing plenty of criticism.
The latest
Former Tottenham Hotspur boss Mourinho, speaking to talkSPORT, offered his backing to Mings, whom he believes has the attributes required.
"Without Harry Maguire, I would go with John Stones and Tyrone Mings as the centre-backs," the Portuguese said, before containing with 12 words of praise.
"I think Mings has good leadership qualities. He's very aggressive, good personality."
The verdict: Not so fast Jose
Mings is indeed a strong leader and that's probably what's convinced Gareth Southgate to include him in the squad. Mourinho is certainly right about him being 'aggressive' too, although that trait is precisely what led some in the media to worry over his form.
But he's not yet done enough to suggest England can genuinely rely on him in the absence of Maguire, ordinarily the most important member of the back four.
Southgate should instead move to a back three against Croatia, deploying Walker and Shaw either side of Stones.
Game-time for Mings could come in the final group match against the Czech Republic if England have already progressed.
In other news, fans were buzzing as this major news emerged.