Aston Villa: Kevin Campbell ecstatic for Tom Heaton as he plays first 90 minutes since injury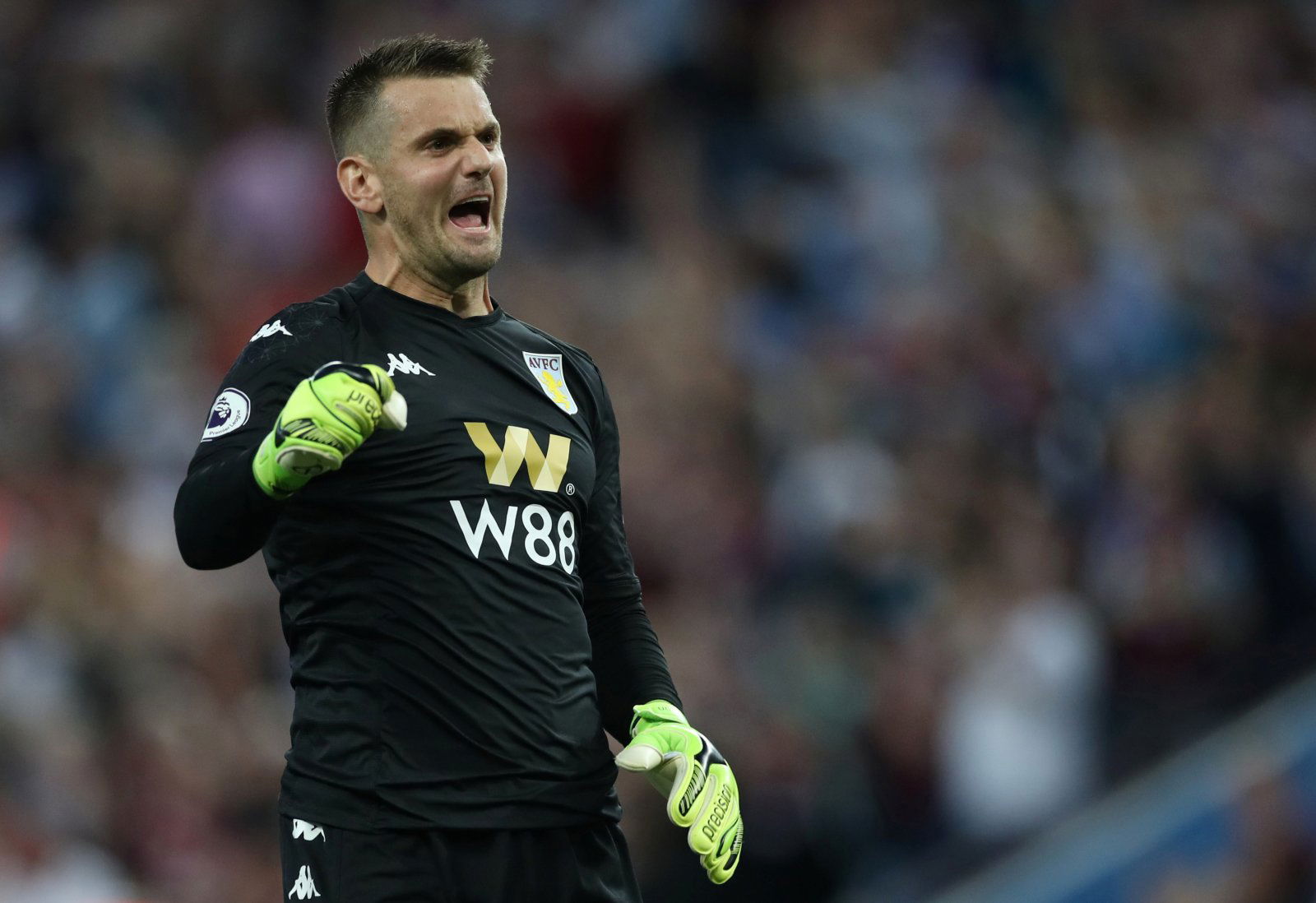 Aston Villa goalkeeper Tom Heaton has played his first 90 minutes since returning from injury, starting in a behind closed doors match with the U23s. It was the first time he managed this since New Years day.
Former Premier League striker Kevin Campbell spoke about how positive this is for the club.
Campbell raves after Heaton completes 90 minutes
Speaking to Football Insider, he said: "It is a massively important stepping stone in his journey back to full fitness. He has got a full game under his belt and I think after a couple more he will be ready.
"Hopefully there is no adverse reaction to the injury from the match and the training and he can go into his second game and build upon that. The first one is always a key stepping stone."
Heaton returning is still good news for Aston Villa
Despite Emiliano Martinez signing for the club, it will still be very good news that Heaton looks to be available for selection soon. The three-capped England international kept four clean sheets for the club last season and would provide good cover for Martinez.
Villa suffered last season when Heaton was injured when they had to rely on Orjan Nyland. They were clearly not impressed as they terminated his contract recently.
He was lucky to get away with a mistake he made against Sheffield United last campaign and there is no doubt that the experienced Heaton would not have made such an error.
In other news, fans react to Gabriel Agbonlahor's comments on this Bundesliga star.