Aston Villa: Fans react to Matty Cash's tweet following his injury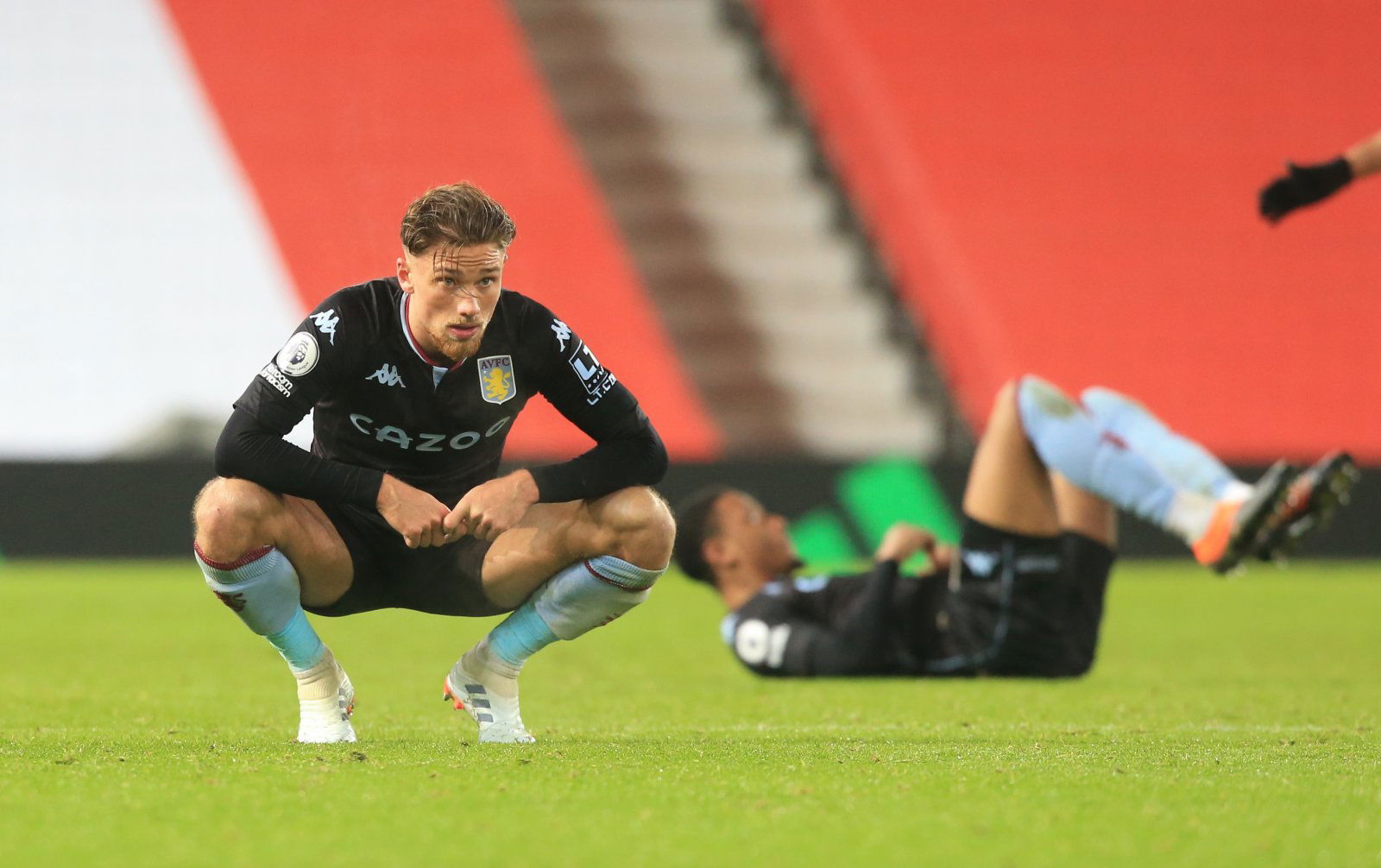 Many Aston Villa fans are reacting to a post from defender Matty Cash in which he speaks out following his injury on the weekend against Brighton.
The player tweeted a photo of him walking off the pitch during the match on the weekend, with the caption, 'Little set back for a major comeback, I'll be back stronger'
The right-back, who signed from Championship side Nottingham Forest in the summer (Transfermarkt) has been a revelation for Villa and has been crucial to the club picking up 12 clean sheets in the Premier League so far. One said he has 'been brilliant this season'.
Cash is only 23 years-old and in his first campaign in the top-flight but already looks like he has the potential to be a very solid defender for many seasons.
The injury will be a huge blow for the club as he has featured in 21 games this season, but the fact he called the set back 'little' suggests that he should hopefully be back soon.
Here is how Villa fans reacted to the news:
"Pain"
Credit: @Catrinedwards18
"Sorry to hear. You've been brilliant this season Take your time and allow it to heal properly Look forward to seeing you back in a few weeks, Elmo will take good care of things"
Credit: @nicknackjames1
"We will be waiting King"
Credit: @AVFCFaithful_
"Speedy recovery Matt, been fantastic so far"
Credit: @GV18271
"Massive loss for us, hope you recover well and are back soon! Take care"
Credit: @Sammy78avfc
"Such a shame. You have adapted so well to the premier league. I love watching you play. All the best for a speedy recovery."
Credit: @avillalyn1
"Not gonna lie, kinda terrified for us without you in the back, but just heal and rest up! eagerly waiting your return!"
Credit: @CreepyCarlie
In other news, one pundit suggested that a Villa star should look to move clubs. Have a read here!