Aston Villa: Paul Robinson praises goalkeeper Emiliano Martinez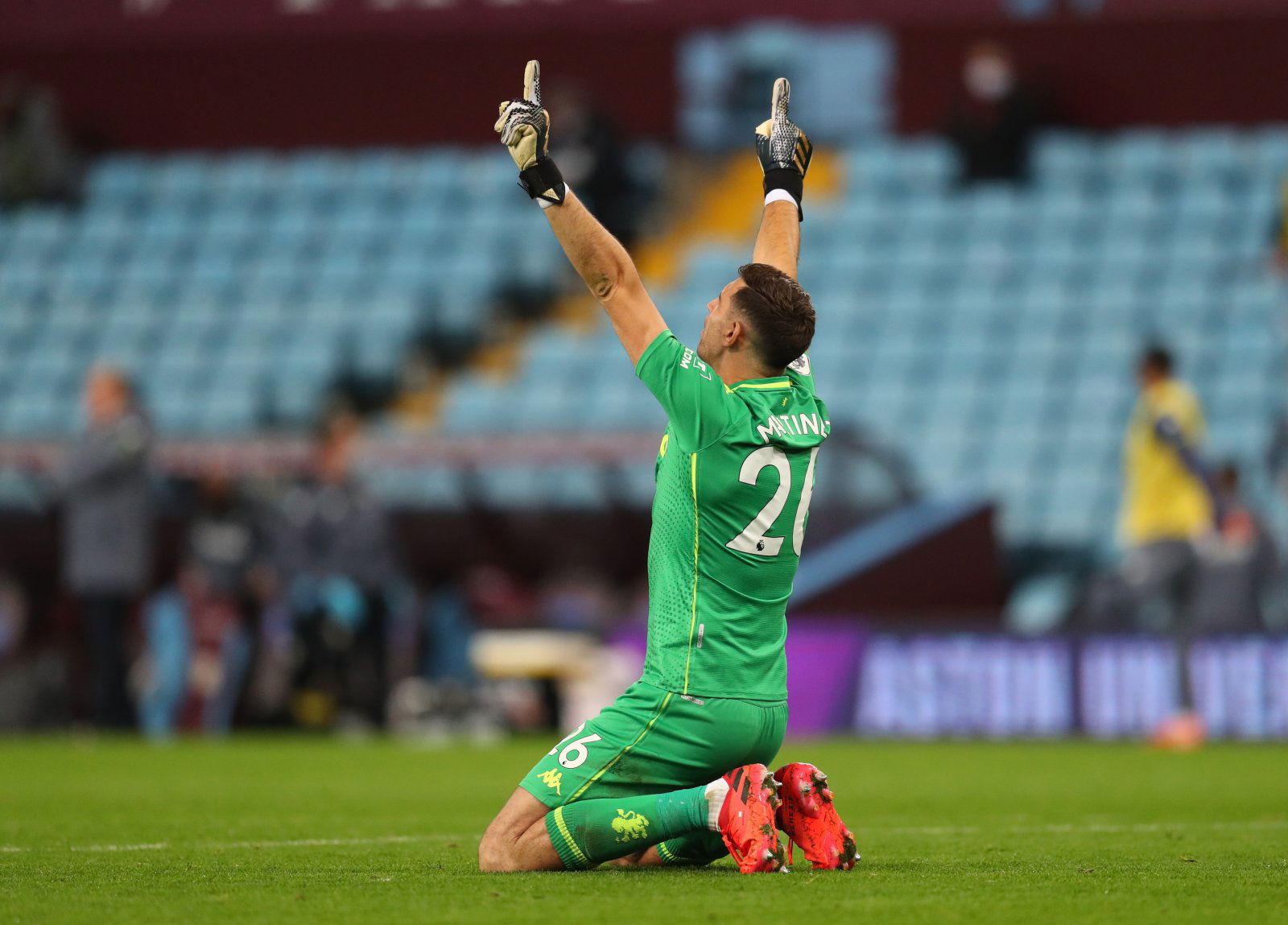 Some observers may have been surprised when Emiliano Martinez made the move from Arsenal to Aston Villa. It certainly felt like Villa were getting perhaps the superior of the north Londoners' two 'keepers, and Paul Robinson's latest comments only reinforce that sentiment.
Robinson hails Martinez
Speaking to Football Insider, Robinson said: "As much as I think Tom Heaton will get back in and push for the number one spot and a place in the England squad I think Martinez has been outstanding. He was brilliant again against Wolves, some of the saves he made at the weekend were top class.
"He also seems key to the squad morale. You could see after the game with the way the squad integrated with each other that he is a big part of that dressing room. He has done really well since coming in and Dean Smith deserves credit for signing Martinez. A lot of credit is due for the way that squad and starting eleven has been rebuilt."
Big boost for Villa
Against Wolves the goalkeeper picked up an 8.6 rating, which was the best on the pitch (SofaScore). He made seven saves and this was crucial to the club getting the clean sheet. After keeping his side in the game, Villa managing to get three points late on shows exactly the difference he is making, turning the type of match they would have lost last season into three points this time around.
For all the talk surrounding the brilliance of Jack Grealish – and he certainly is brilliant – it is fair to say Martinez has been just as much of a difference maker this season, with Robinson believing this is being reflected in the dressing room as well as on the pitch.
In other Villa-related news, one player has been highly praised by another Premier League manager. Find out who it is here!