Aston Villa: Italian football expert laughs off interest in Weston McKennie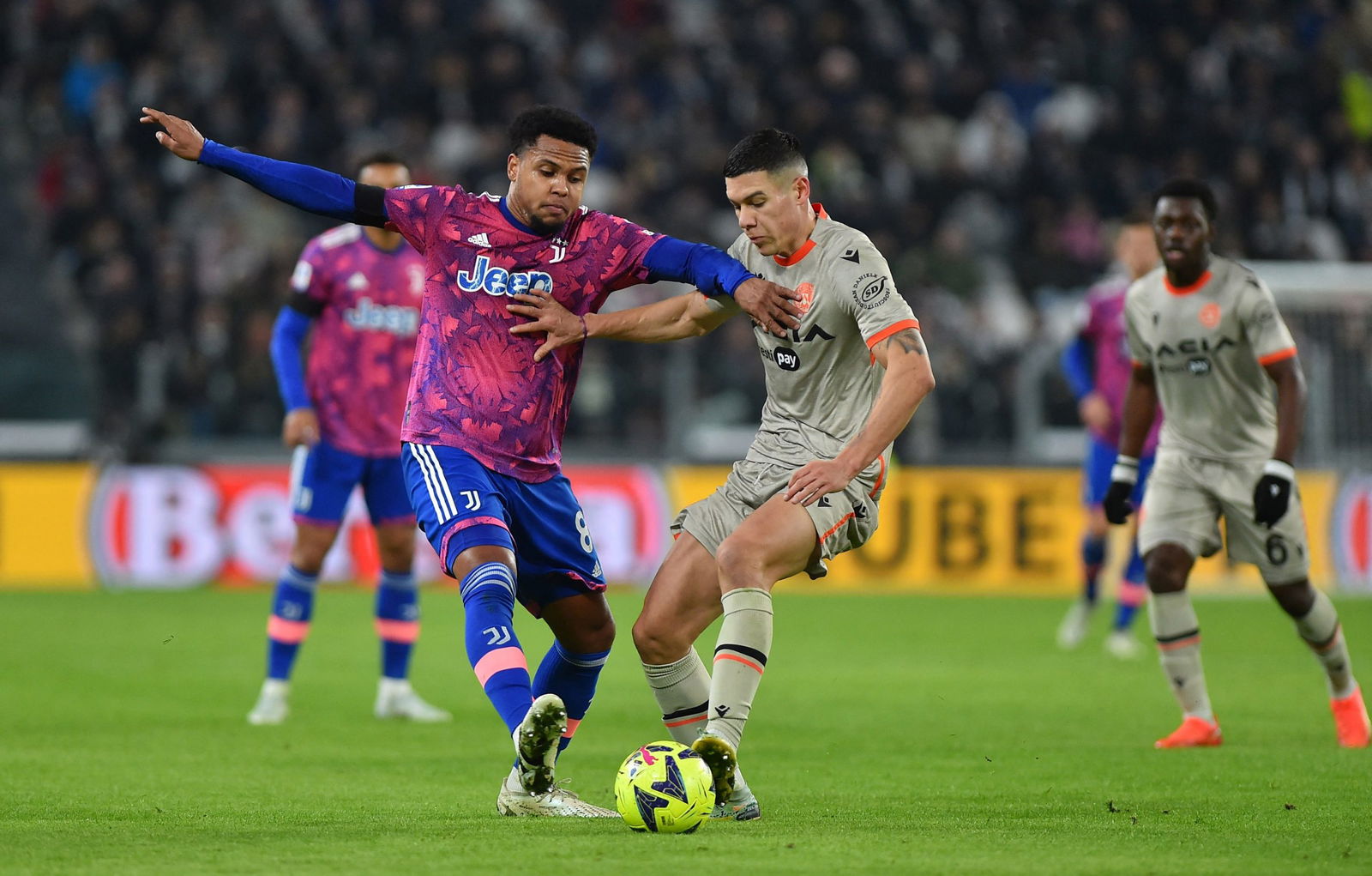 Italian football expert Mina Rzouki has laughed off the idea of Aston Villa being a big enough club to sign Weston McKennie.
The Lowdown: Villa looking to back Emery
It was an ambitious appointment when Villa managed to lure Unai Emery to replace Steven Gerrard earlier in the season, and NSWE appear to be looking to back him sufficiently in the transfer window.
That's because they are edging closer to the signing of Alex Moreno, who Emery will know well from his time managing in Spain, while they have also been tipped to move for players such as McKennie and Lee Kang-in.
However, signing McKennie, who has scored in the Champions League this season and was duly praised by USA legend Clint Dempsey, who labelled him as 'dangerous', could be a step too far, even with Emery at the helm.
The Latest: McKennie not looking to join Villa
Serie A expert Rzouki was speaking live on Sky Sports about Villa target McKennie and couldn't stop herself from asking if Villa were a big enough club to attract him.
She said: "McKennie is someone that they can sell. He arrived, at the time, to Juventus [alongside] Ronaldo, there was big ambitions for him, he thought this is it, this is a great move from Schalke.
"He wants to sort of maintain a certain club level that he wants to play at. And so he's waiting for a top team if he is to leave Juve. We know Aston Villa's interested."
After that comment, Rzouki couldn't help but laugh as she mentioned Villa, which led to presenter David Reed asking her whether Villa count as a big club.
She replied by saying: "I don't think so… Bournemouth is interested and he didn't really show much interest in that.
"Juventus do want to satisfy him as well, so it will be a case of which team can match his ambitions and also one that Juventus are happy to sell to."
The Verdict: Major blow for Villa
Many Villa fans will likely be a little irritated by Rzouki laughing at their club, but the reality is that they haven't even finished in the top 10 of the Premier League since the 2010/11 season.
Therefore, they simply are no longer a big club in modern-day English football, albeit being one of a select few to have won the European Cup, but that is all now in the past.
If Villa wish to become a truly major continental heavyweight again and be able to attract players in their prime such as McKennie, they have to build solid foundations with Emery, which may take some time, though at least the Spaniard has the pedigree to keep supporters hopeful that he can transform the club's recent fortunes.