Aston Villa's most famous fans: Top 10 celebrities that support the Villans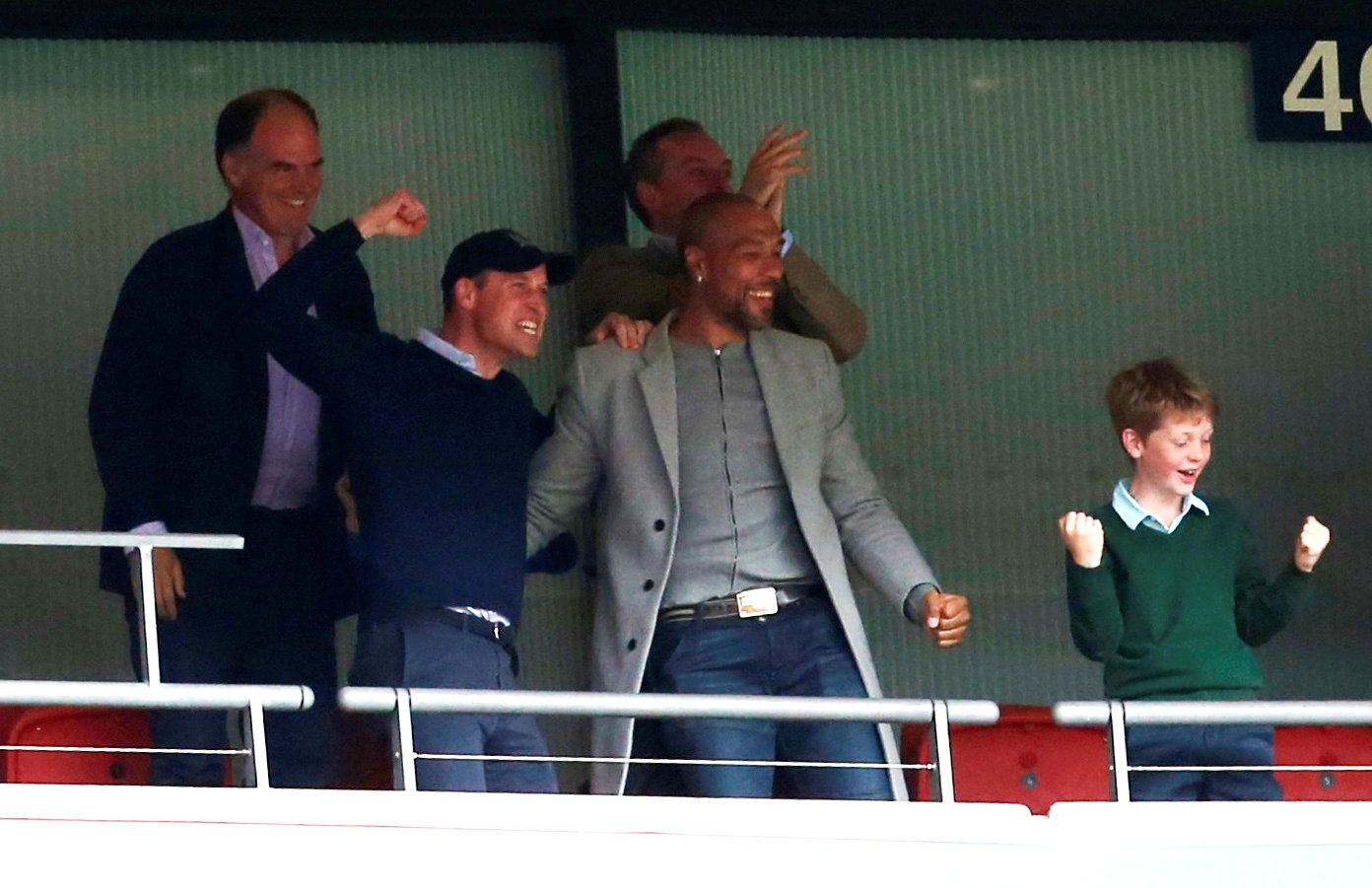 Aston Villa are one of the most historic clubs in English football. And with that historycomes plenty of famous faces donning the claret and blue we see at Villa Park every week. From actual royalty to musical royalty, if Aston Villa hosted a celebrity lunch, they wouldn't be short on impressive guests.
With that said, we decided to take a deeper dive into the aforementioned famous faces, as we discovered 10 Aston Villa-supporting celebrities, courtesy of Birmingham World and the Birmingham Mail.
Ian Bell – A famous former cricketer, Ian Bell is one of the biggest Aston Villa fans on this list, with his admiration for the club no secret.
Chris Woakes – Like Bell, England's Chris Woakes also supports the Villans.
Benjamin Zephaniah – A famous poet known for his role in Peaky Blinders, Birmingham born Benjamin Zephaniah adds to the list of famous faces to support Villa.
David Bradley – Not the only member of the Harry Potter cast on this list, David Bradley, who played Argus Filch, is no stranger to the claret and blue colours.
Oliver Phelps – Also known for his role in the Harry Potter franchise, Oliver Phelps, is a Villa fan. He played George Weasley.
Brendan Gleeson – Irish actor and film director, Brendan Gleason makes his love for Aston Villa no secret. He played Alastor Moody in – you guessed it, Harry Potter – and also featured in Braveheart, Gangs of New York, Sufferagette and 28 Days Later.
Black Sabbath – Aston Villa could make a pretty good gig from their famous fan cohort. Formed in Birmingham, Black Sabbath qualify as both notorious Villans in the football world, and notorious Villains in the bat community.
Simon Le Bon and Roger Taylor (Duran Duran) – We weren't lying when we said music royalty. Simon Le Bon and Roger Taylor of Duran Duran both support Aston Villa.
Tom Hanks – Arguably the most unexpected name on this list, Tom Hanks picked Aston Villa because he liked the name of the club, according to Birmingham World. The iconic actor's body of work includes Saving Private Ryan, Forrest Gump, Catch Me If You Can and Sleepless in Seattle to name but a few of his blockbusters.
Prince William – It's no secret that The Duke of Cambridge is a huge Aston Villa fan. He's been seen at plenty of games, including Villa's promotion in the 2018/19 play-off final at Wembley.
So, there you have it, the ten most famous Aston Villa fans. They'd certainly make some dinner party, with a range of celebrities in different fields. We're not sure about you, but we'd love to see how a conversation between Tom Hanks, Ozzy Osbourne, Benjamin Zephaniah and Prince William would play out.