Aston Villa: Fans react as Dean Smith opens up on Jack Grealish' future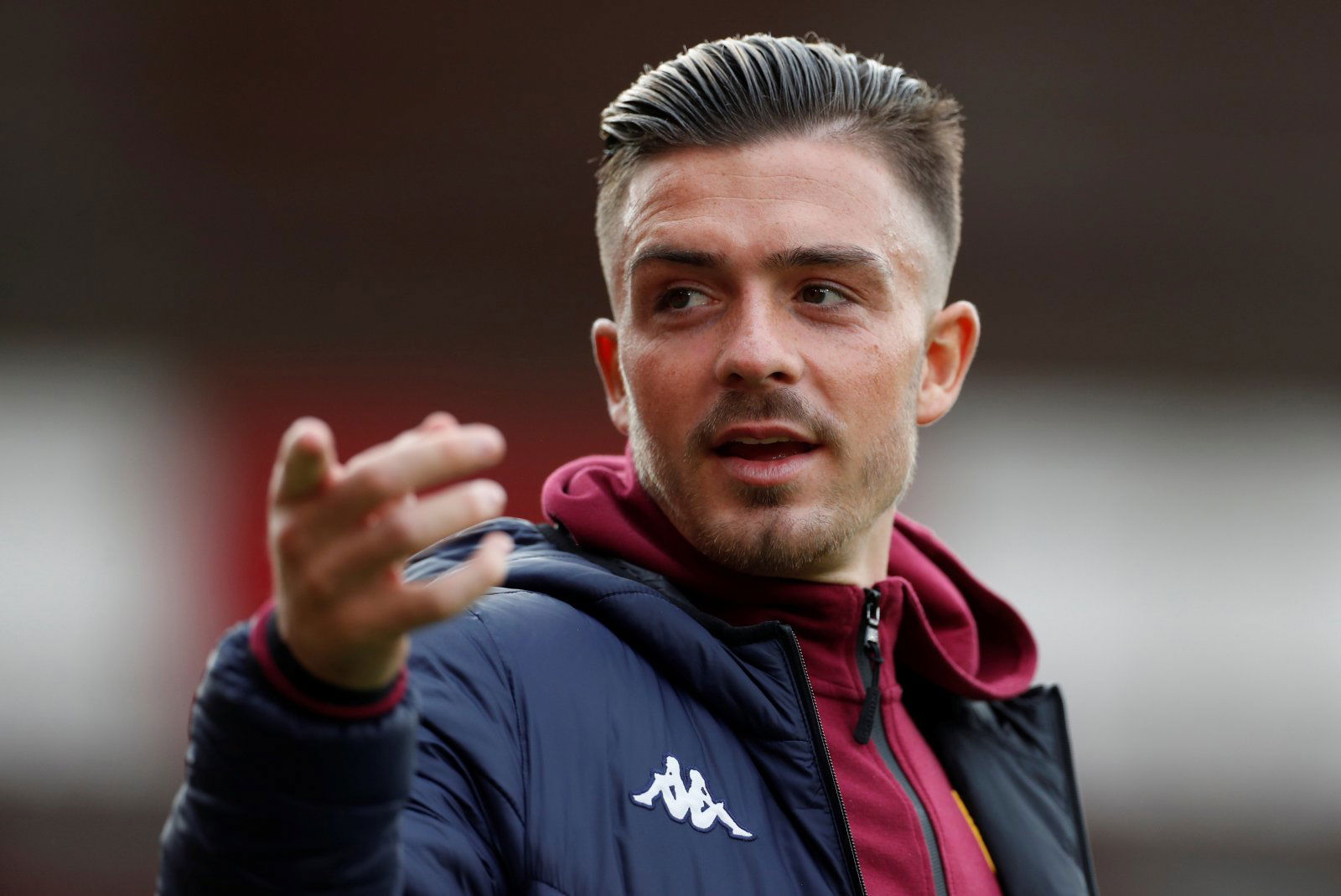 Many Aston Villa fans have reacted to a comment made by boss Dean Smith over the future of club captain Jack Grealish.
The final day of the Premier League season saw the Claret and Blue side travel to the London Stadium with their top-flight status very much up in the air.
Grealish's goal gave the visitors the lead although Andriy Yarmolenko grabbed an equaliser just one minute after to share the points.
The draw saw Villa remain in the Premier League due to Watford's defeat against Arsenal which ultimately saw them join Bournemouth and Norwich City in dropping down to the Championship.
Grealish, who has had a good season for Villa is expected to receive plenty of interest from rival Premier League clubs and that has been addressed following the draw with West Ham by his boss Smith.
He said: "He goes out and gets drunk with me. That's what happens now. Then tomorrow I go and speak to the owners. He is contracted for around three or four years. We have billionaire owners and if people want him he's going to cost an awful lot of money."
Reacting to Smith's comments, many Villa fans had a mixed opinion on the midfielder's future with some suggesting he will go if a big bid comes in, whilst others remain hopeful the boyhood Villa fan will remain at the club…
Dean Smith: "He goes out and gets drunk with me. That's what happens now. Then tomorrow I go and speak to the owners. He is contracted for around three or four years. We have billionaire owners and if people want him he's going to cost an awful lot of money." [mirror] #avfc pic.twitter.com/xG8Hob63bp

— villareport (@villareport) July 26, 2020
So he's getting replaced but he's going to speak to the owners about Jack's future and all that? God knows what's going on

— joe (@avfc_jf) July 26, 2020
200 million minimum 💜

— avfcjames19 (@James74636443) July 26, 2020
The owners will invest heavily again. No reason for Jack to leave if he doesn't want to. You can still play for England.

— ||Turing Tested|| 🦠🧼🤘🏻 (@verbalpilfery) July 26, 2020
80m and he's gone

— Aston Villa Rise (@aston_rise) July 26, 2020
Let's be realistic. 50 million takes him really

— Lewis Griffiths (@lewisgriff13) July 26, 2020
Unfortunately he will go and there will be many suitors at home and abroad – it will be around £80 million and it would not surprise me if a French and Italian side were not involved too.

— John Kelly (@Kellboy1) July 27, 2020
I'd leave it to him, if he wants to go and play champs league etc then send him off with applause ringing in his ears. He has shown loyalty and respect and heart for villa. If he wants to stay…pay him well and build a team around him that will challenge for Europe in a few yrs

— andrew spooner (@impaledgremlin) July 26, 2020
Do you think Grealish will remain at Villa Park next season? Let us know in the comments section below…