Brighton & Hove Albion: Rianna Jarrett takes to Instagram to share delight over new contract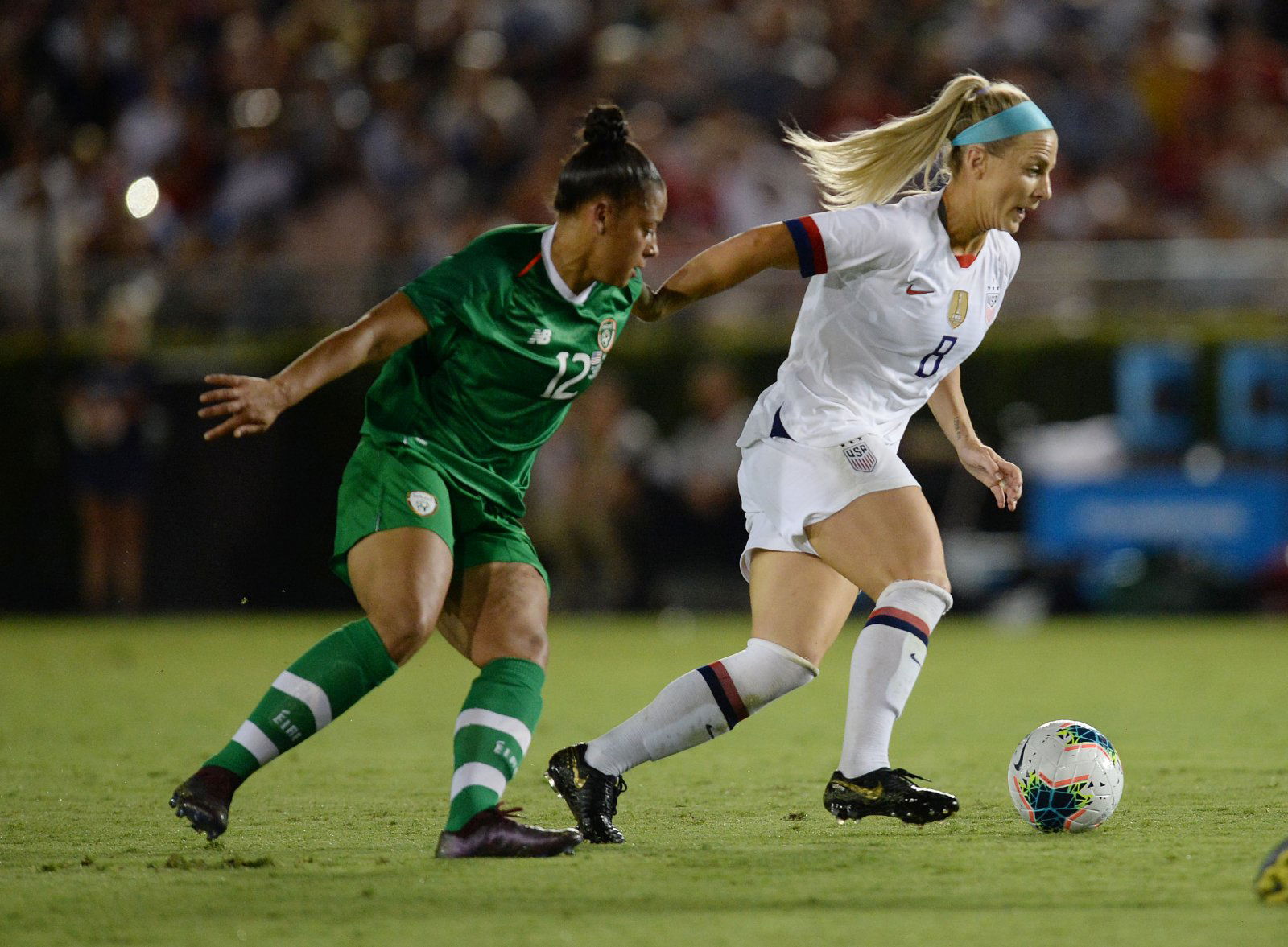 Brighton Women's forward Rianna Jarrett has signed a new deal with the club for next season, as reported by The42.ie.
The 25-year-old Republic of Ireland international joined from Wexford Youths in her homeland back in January on an initial six-month deal and had a debut to remember as she scored twice in a Women's FA Cup tie against Crystal Palace.
Following confirmation of her new deal, she took to Instagram (via @riannajarrett) to say that she is "delighted to have signed a new contract" with the Sussex club – a sentiment which was also shared by numerous followers in the comments replying to that post.
The news of Jarrett's latest contract should be a considerable boon to Brighton Women's coach Hope Powell as the Seagulls look to improve upon their ninth-placed finish from the 2019/20 Women's Super League season, which was abandoned prematurely due to the coronavirus pandemic.
That disruption to the women's football calendar halted the Irish international in her tracks shortly after her move to England but she is no stranger to impediments throughout her career – she has managed to overcome no fewer than three cruciate ligament injuries.
The scale of her talents was evidenced in her being named Women's National League Player of the Year in Ireland two seasons ago after helping Wexford Youths to a domestic treble (as per The42.ie). Now that she has convinced Brighton to hand her a new deal, hopefully she can enjoy similar prosperity with the Sussex outfit.
Brighton fans, are you happy that Jarrett has signed a new deal at the club? Comment below with your views!