Aston Villa
These Aston Villa fans are divided on their club's promotion credentials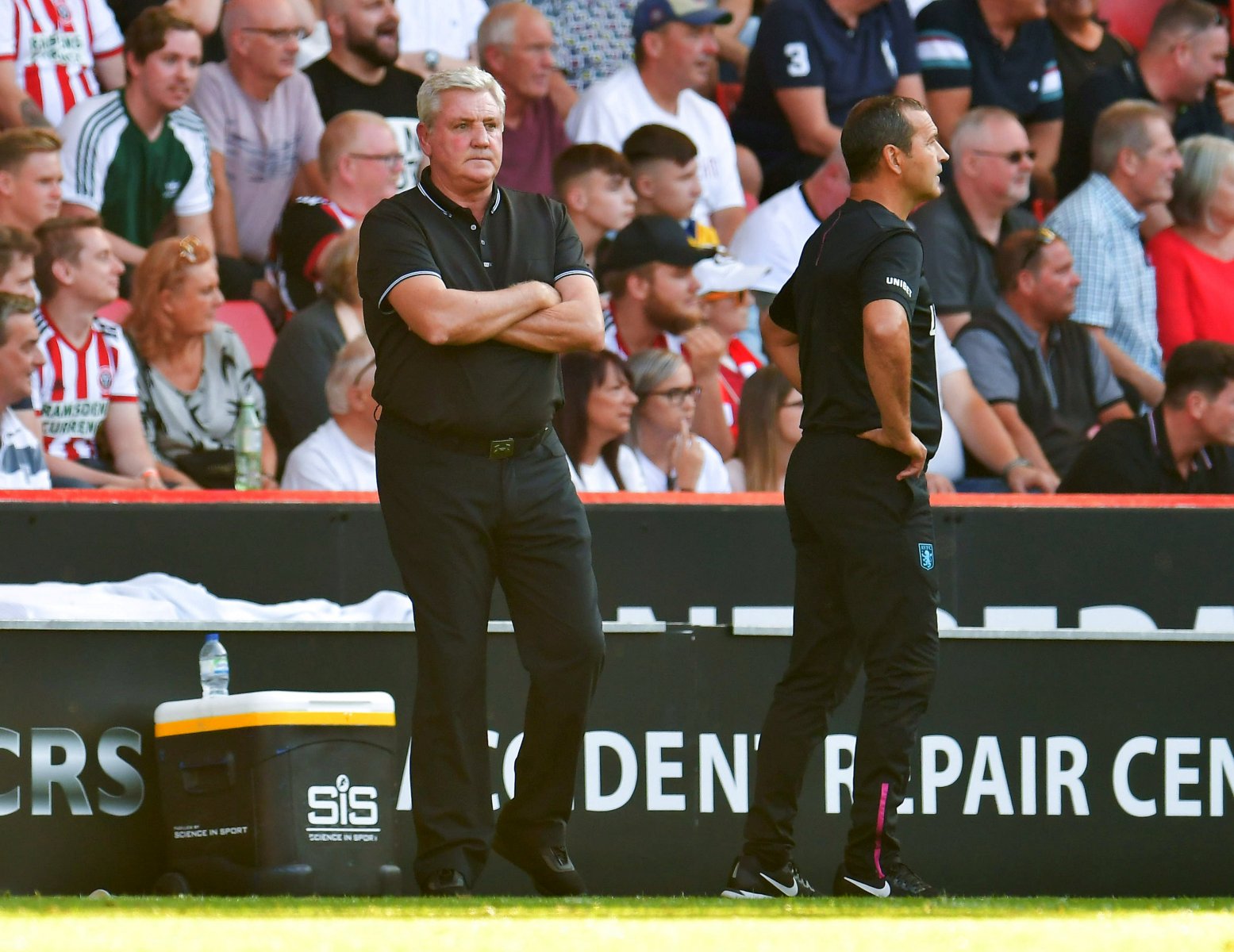 Plenty of Aston Villa supporters are beginning to vent their frustration at Steve Bruce following their side's mediocre start to the season.
After narrowly missing out on promotion last season the Villans faithful were holding out hope for another promotion charge this time round. The summer transfer window produced a mixed bag of results as high quality attacking players such as Yannick Bolasie, Tammy Abraham and Anwar El Ghazi moved to Villa Park, but it wasn't all plain sailing for the club.
With no replacement lined up to deal with the departure of John Terry, Villa appeared to be lacking a coherent plan to deal with their shortage in defence.
Tommy Elphick was allowed to move on loan to Championship rivals Hull City despite the fact Villa had started the season with the lacklustre Mile Jedinak – a defensive midfielder by trade – playing alongside James Chester.
Villa's defensive frailties and Bruce's foolish approach to the transfer market became glaringly apparent last weekend as his side were stuffed 4-1 by a rampant Sheffield United at Bramall Lane – a result which caused the supporters to question their promotion chances under Bruce's leadership.
Indeed, a handful of supporters on Twitter have continued to express their displeasure at the result this week and it appears patience is running thin with the 57-year-old veteran, but there are some supporters on the other side of the fence who believe Villa have a great chance of going up this season.
Back-t0-back victories after the international break would do wonders for the optimism at Villa, but by the same token back-to-back defeats would intensify the negativity and put Bruce's job in serious jeopardy after less than 10 fixtures.
Here's what 6 supporters have had to say about Villa's promotion chances…
The terrible thing about the Sheffield United game is, I could see it coming, as could many other fans, including Bruce loyalists, so why should the man stay? If we fear Sheffield United were never getting out of this division, the only way is down IMO. #AVFC

— Dan Ball (@BallDanielJames) September 5, 2018
A few times a season we play well. Wolves, Bristol City etc and then cant sustain it. The fans are being treated abysmally, paying good money to see football that's atrocious at best. There's no style, no plan and no long term vision. We are living season by season just hoping.

— Smiffy (@SmithyAVPaul) September 6, 2018
If we keep Bruce then lose next even 2 of them then forget promotion this season for sure.. time is now..

All this so called turmoil with villa fans and Steve Bruce is getting out of hand now,way too early to call for his head at this stage of the season,brought in two big players in Bolasie and Abraham,I'm confident it's our year #AVFC

— Alex Langford (@alex_langford10) September 5, 2018

Not saying you're not allowed a different opinion. I'm saying you'll be more disappointed than me come May. Why? Because I know we ain't going up, not a chance. Not with Bruce. We should be winning the league with the players we have. But no chance under this clown.

— Jb08 (@jsb_av1) September 6, 2018

Exactly right. If we can get Terry in as well then I think its looking really promising. But, with these fans, we could win our next 10 and they'd still want him gone.

— Daniel O'Sullivan (@danosulli44) September 5, 2018