Leeds: Fans discuss Ben White as Man Utd, Liverpool rumours persist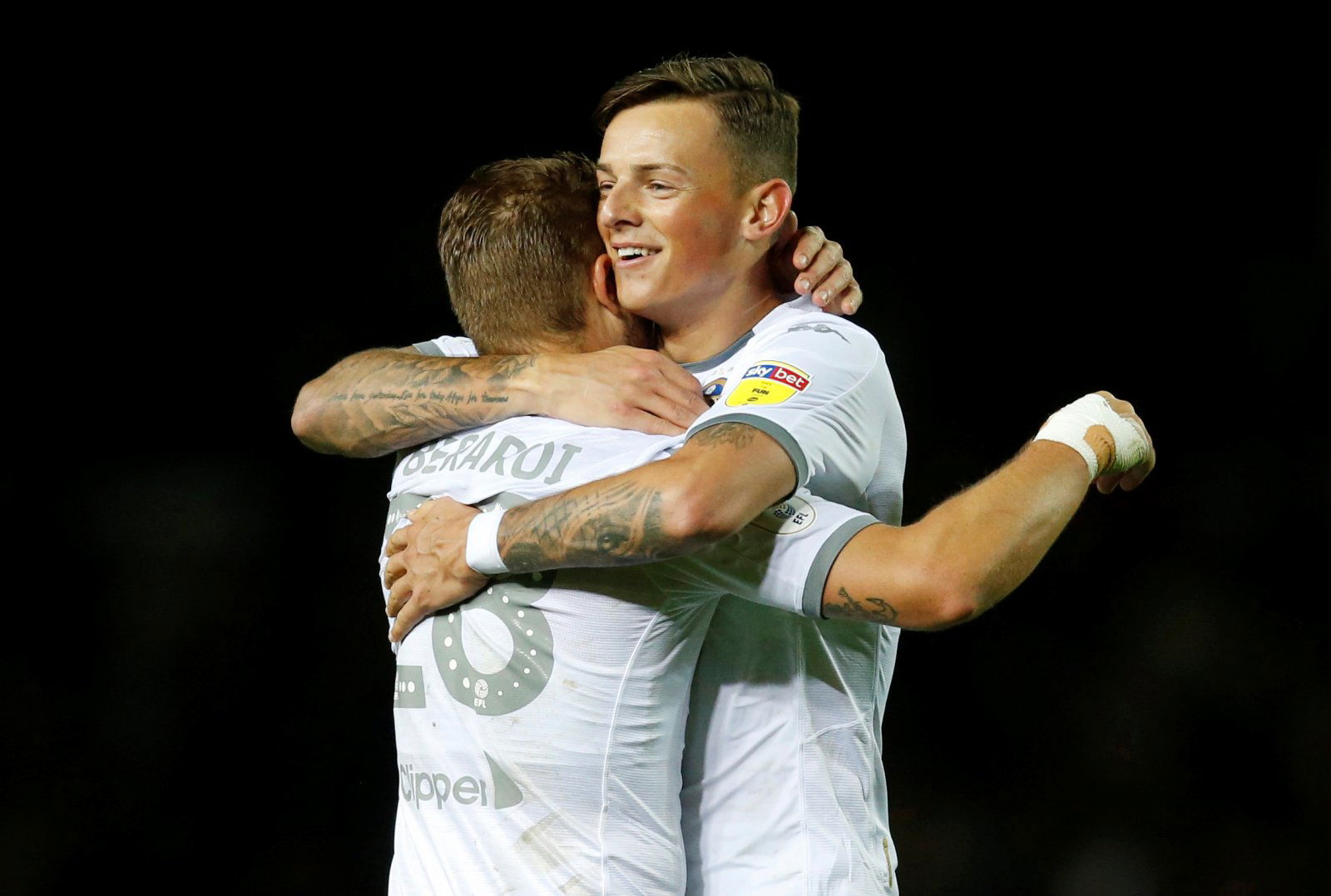 Leeds United are back on the road this weekend as the Sky Bet Championship resumes after a brief hiatus thanks to international football.
We're now hurtling towards the busiest time of the year and it should be an exciting time for all involved as it has the ability to really shape a team's campaign.
The Whites will be hoping it can do so for the better, then, as they look to return to the Premier League as well as keep hold of the likes of Ben White to the end of the season at least.
Indeed, White has been an inspired arrival on loan from Brighton and looks a class player – with Phil Hay suggesting that both Liverpool and Manchester United are keen on him thanks to his performances.
Hay has looked to establish why in his latest piece for The Athletic, but it's also got Leeds fans saying a great deal about the player's future on Twitter.
Let's take a look at that now:
https://twitter.com/ALangridge55/status/1197049976385355778
Going to the very top this lad, would absolutely love to see us sign him in Summer but think there will be serious interest from a lot of top Clubs.

— RyanC VOTELABOUR (@RazzaC91) November 20, 2019
Ben White and Kalvin Phillips would slot seamlessly into the England team.

— steve holmes (@steve14b) November 20, 2019
Most interceptions means he reads the game better than the rest and and has a great footballing brain. Very impressed with him as its obvious he can play at a higher level.

— Doc Esq…. (@333doc1) November 20, 2019
See what Brighton do at end of season. Big money may sway them .

— peter-maurice (@petermauriceuk) November 20, 2019
I wil say it again re Man Utd – where is their scouting system? Another one they could have had for peanuts and will end up paying ££££££ Maddison, James,

— Duncan Griffiths (@DuncGriff65) November 20, 2019
Should we try and organise a whip round, cake stalls and go fund me page to raise the funds to buy him??

— Jacqueline Hunt (@jjhunt61) November 20, 2019
Shut up about it then Phil

— Rich (@Rich_Englo) November 20, 2019