Leeds fans on Twitter hit new low upon hearing news of Alioski blow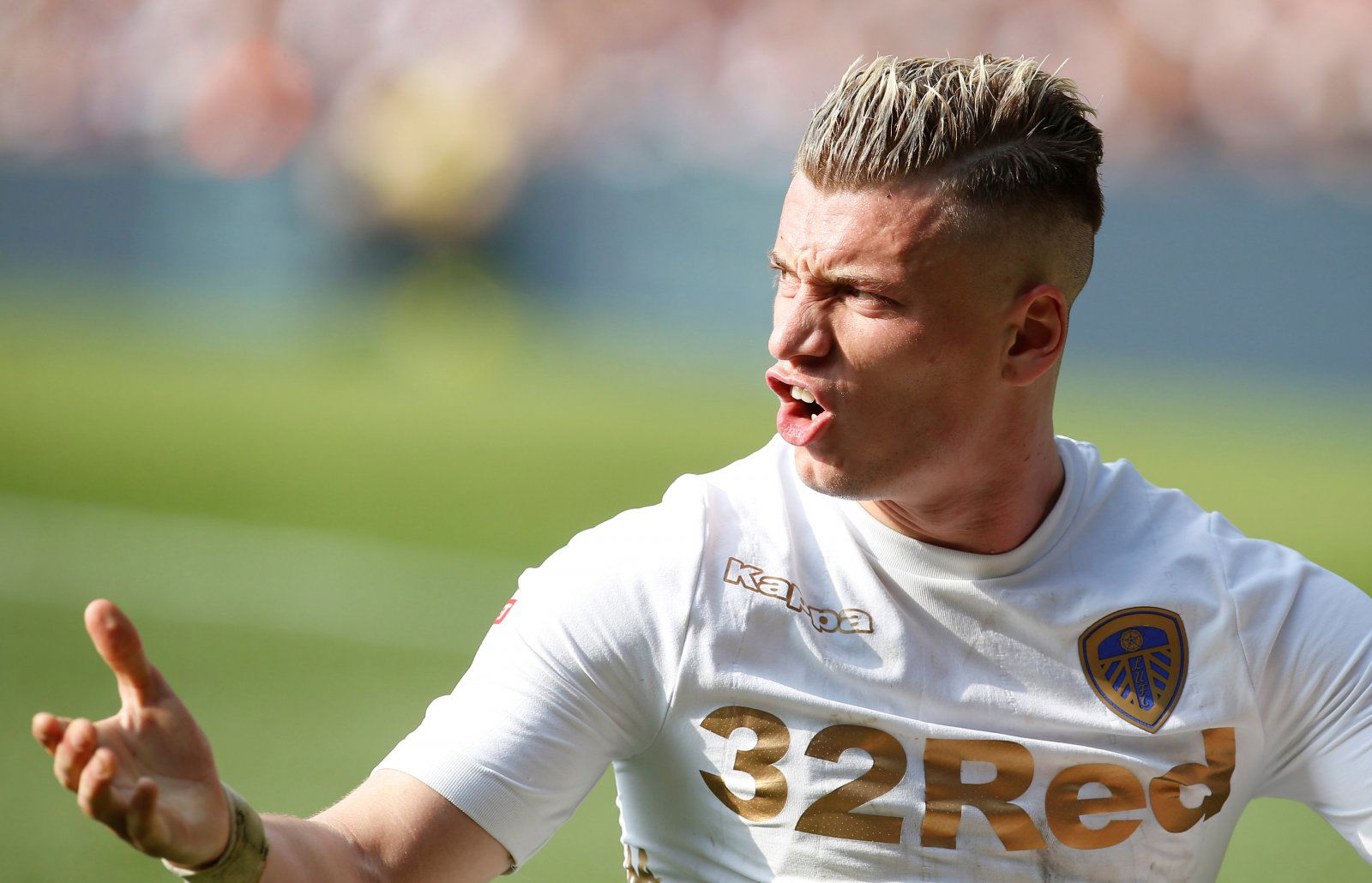 So, as if two defeats in four days to end the Whites' automatic promotion hopes wasn't bad enough, they've now been hit with the news that Ezgjan Alioski's season is over. The Macedonian winger-turned-full-back injured his knee against Brentford and has been sent for surgery, ruling him out for between six to eight weeks.
Injury after injury at Leeds United this season and Gjanni Alioski's season is over:https://t.co/uszNgjiP8a

— Phil Hay (@PhilHayYEP) April 23, 2019
This news, brought to the fans by the ever-reliable Phil Hay, means that the Whites are going to be stuck with either Stuart Dallas or Gaetano Berardi at left-back for the playoffs, and it's devastating news. This time last month the Whites would have been confident of not even having to worry about finishing outside of the top two, but it has very quickly turned sour after defeats to Wigan Athletic and Brentford.
The Whites are now worried that much like Alioski's, their season could be over. It looks like Sheffield United will be pipping them to the second automatic promotion spot and returning to the Premier League after a 12-year absence. Leeds, though, have been waiting even longer and it looks like their wait will go on, especially if they can't kick their injury problems before the playoffs start.
You can read the Whites' verdict on Alioski here:
The damned United

— Tony LUFC (@Tonylufc28) 23 April 2019
Wow – this is the weekend that just keeps on giving isn't it

— Mob(Cap)Mentality (@M_C_Mentality) 23 April 2019
Didn't think I could be anymore depressed

— Luke Burrow (@burrow_luke) April 23, 2019
How silly is it now not investing again in jan. 3 years on bounce now. Team looks like it's run out of energy and all of a sudden we could do with better options off the bench.

— scott bates (@bates_scott88) April 23, 2019
Ideal opportunity for the hugely talented Shackleton. But doubtless it'll be the mediocre Dallas filling in on the grassy knoll.

— John Biggins #FBPE #ABTV #peoplesvote (@bigginslondon) April 23, 2019
Bloody love Gjanni too.

— Zandra LaPoI (@ZandraLaPoI) 23 April 2019
Every player injured this season, incredible, we are definitely falling apart. #alaw MOT.

— Mark Lazell (@LazellMark) April 23, 2019
And just when you thought we'd hit rock bottom……

— David Goldstone (@DavidGoldstone1) 23 April 2019
Leeds fans everywhere will be wondering what they've done to deserve such awful luck and won't be holding out too much hope of winning the playoffs if their injury woes persist.