Leeds: Fans react as club announce plans to restore the Burley Banksy artwork at Elland Road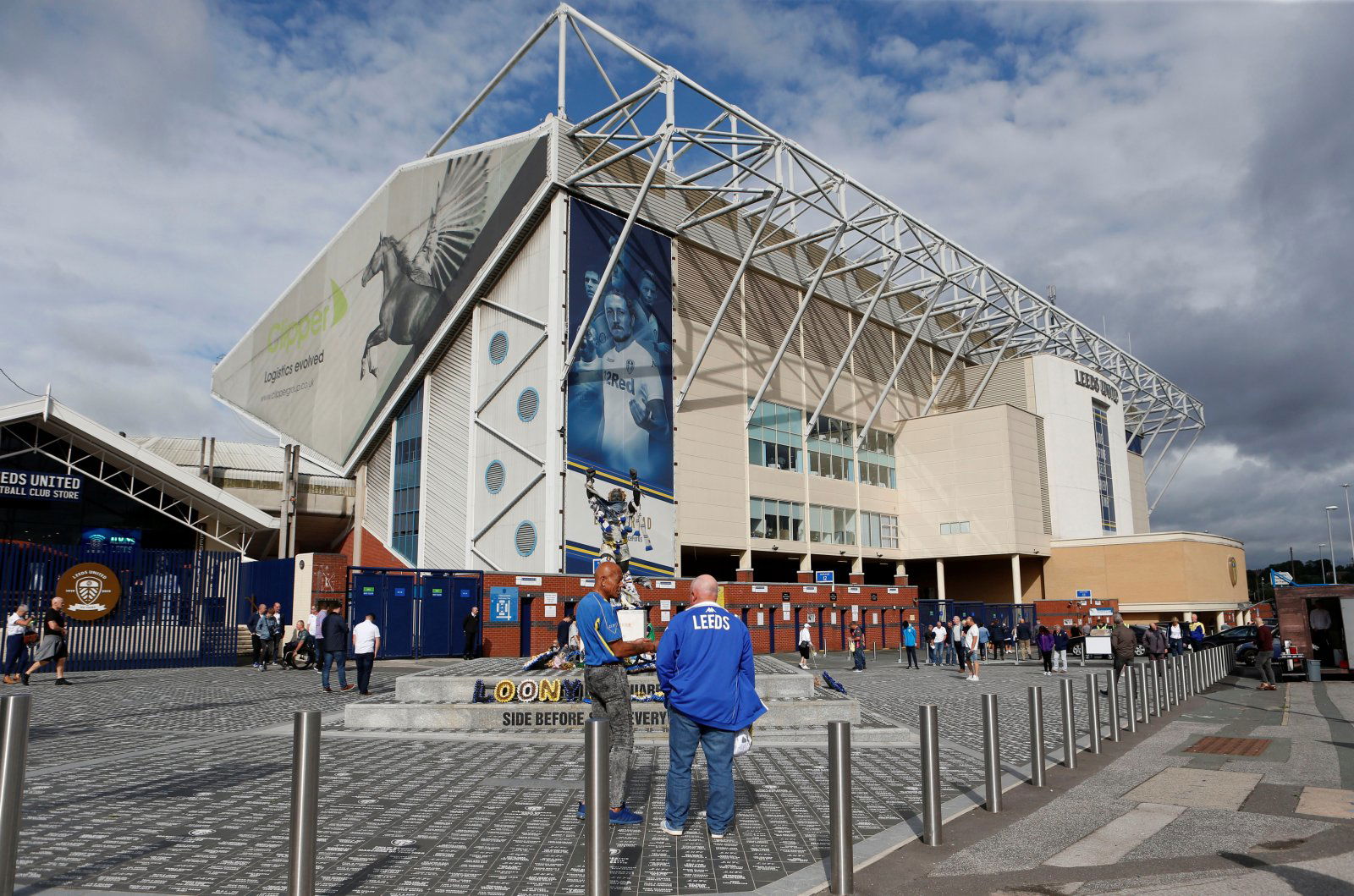 Loads of Leeds United supporters have been reacting on social media, after the West Yorkshire outfit announced plans to restore the Burley Banksy artwork at Elland Road and in the surrounding areas.
Leeds have commissioned local artist Andy McVeigh – known as the 'Burley Banksy' – to complete the work on restoring the artwork on electric and broadband boxes at the Championship club's stadium, after the pieces were damaged in recent weeks.
The artwork included dedications to former United players Vinnie Jones, Don Revie and Gary Speed, as well as current first-team head coach Marcelo Bielsa, along with pieces depicting iconic kits and slogans from throughout the Whites' illustrious history.
McVeigh's piece dedicated to the late Speed was vandalised on what would have been the Welshman's 50th birthday, and came shortly after another of the Burley Banksy's artworks was vandalised near to Elland Road.
Leeds, in conjunction with Leeds City Council and Virgin Media, have now commissioned McVeigh to recreate and restore his artwork, as it is an important part of the Championship side's and the city's identity.
"The art displayed by Andy is important to Leeds United and the city," Leeds United chief executive Angus Kinnear said. "The designs depict some of the most impactful players and kits from our 100-year history, and you can see from our supporters' reaction to the recent damage caused to the cabinets and how much it means to us all.
"Now that all parties have formally agreed to commission Andy's work, his art should be protected for everyone to enjoy."
Here are some of the reactions shared by Leeds supporters to the news that McVeigh will be recreating and restoring his artwork at Elland Road and in the surrounding areas…
My football club is amazing #LUFC https://t.co/qTdGfcEABM

— Right In The Gary Kellys (@RITGK) September 19, 2019
Can you imagine this 5 years ago. We've come a long way.

— Tony S Esq., M.P (@sharpetonys) September 19, 2019
I love my club. Not said that often enough in the past 25 years.

— Rob Stanworth (@Stannie655) September 19, 2019
This is excellent positive news. Clearly the recent incident of attempting to cover his great work has had a reverse affect @pantsdanny #mot #lufc

— shane wyatt (@elchewhite) September 19, 2019
Wonderful news! Keep making tiny changes, Andy. @pantsdanny

— Brett Pettigrew (@jtbrett) September 19, 2019
Great news, good for you Andy #mot

— MagicHat (@bro4dylufc) September 19, 2019
Top work from the club. So pleased about this!! #MOT

— Jon (@LufcJon) September 19, 2019
Just fab

— Jan Newell (@JanNewell6) September 20, 2019
this club

— alex (@indiealexx) September 19, 2019
Excellent news. Can we make sure there are sufficient precautions in place to stop it being defaced this time? Or at least catch them in the act?

— MJ (@elland_toad) September 19, 2019
Well played Leeds. @pantsdanny so chuffed for you mate #mot#lufc

— Leeds That – lufc podcast (@leedsthat) September 19, 2019
Leeds fans – how pleased are you with this news? Let us know in the comments below!