Leeds: Fans react as Radrizzani discusses fan frustration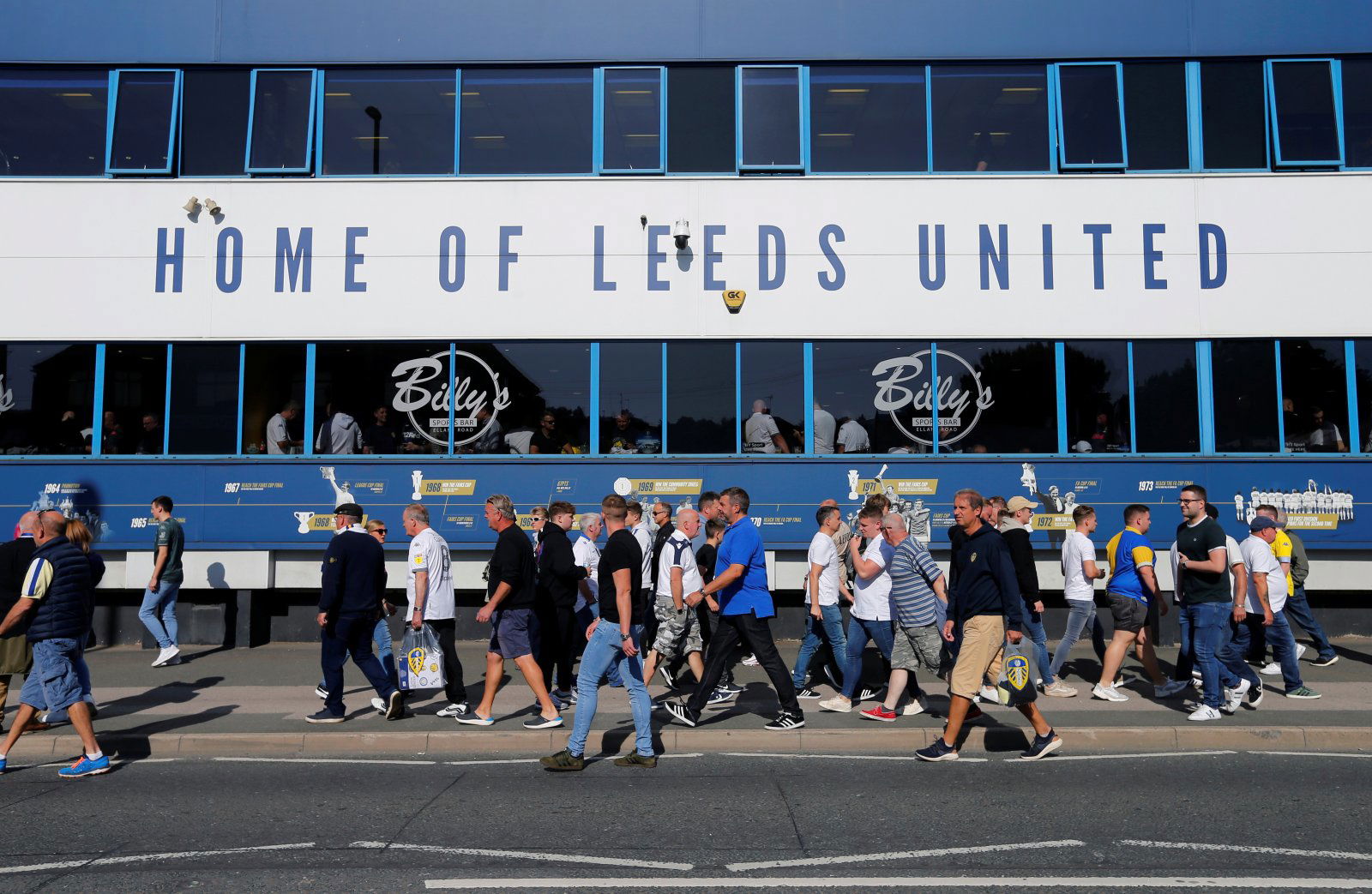 Leeds United are looking to get themselves back into the Premier League this season but it is evident that the Whites are making it tough for themselves right now.
The men from Elland Road produced a stunning comeback win last week against Millwall to go top and boost hopes that their dip in form was going to come to an end.
However, they slumped once again against Wigan Athletic at home at the weekend to see West Bromwich Albion take over into top spot and fans are beginning to really panic with the likes of Fulham and Nottingham Forest close by.
Tony Dorigo offered a message to fans to say not to panic after the game, then, and Andrea Radrizzani also waded in with what he had to say on social media:
https://t.co/zogQV17KHb pic.twitter.com/SjoTsxKXCQ

— Andrea Radrizzani (@andrearadri) February 2, 2020
Fans have reacted to this, too, so let's take a look at the best of what has been said on social media about the owner's response:
Can someone please explain to me how I've seen multiple digs and snide comments from players, former players and the owner v fans yet they're the only ones guaranteed to turn up each week

Let me say this "the fans aren't the problem at Leeds United!"

— Mark Ramm (@LufcRammy) February 2, 2020
I wrote a post on The Leeds FB Page saying I support the team no matter what ! Win, lose,draw, or any league we are in ! Yes I m disappointed & yes I want us back where we belong, but I would never hate on any player or manager what happened to #ALAW ? 💙💛

— Sharon Hodgson (@SharonKnowles6) February 2, 2020
Don't worry Andrea, your penny pinching will see us in FL for many a year to come. U haven't invested the £8m in last two years. Where is Forshaws replacement? A commanding centre half? No doubt u will slip away into the sunset come may. And don't ask for ST money in 3 weeks 🤬

— LufcJR (@LufcAlaw) February 2, 2020
Cannot believe the level of lowness from so called fans. Cos u are not true fans. Wishing players bad injuries. Vile names. Attacking radz. The real genuine fans dont need our club being associated with thugs like u

— kathy lufc 🏆 champions💙💛 (@miffy0811_a) February 2, 2020
Morning Mr Radz… I hope you know that most of us who go home and away don't boo, don't whine on social media, support Marcelo and understand where we are compared to 3 years ago. Social media is not the fan base. MOT.

— Tim Marshall (@Itwitius) February 3, 2020
95% are all fully behind the team, manager, backroom staff, and owner. Just get angry/frustrated when we lose games we should be winning. We should be about 20 points clear at the top now. Sure everyone at the club is feeling the exact same way though.

— Jon (@LufcJon) February 2, 2020
No need for this. We all have our right to be frustrated. You may have invested some money into the club. But you haven't invested your heart year after year feeling all the highs and lows. It's hard not to panic we are all desperate not to see a repeat of last season.

— Josh 💙💛 (@superleedsmacca) February 2, 2020