Leeds: Fans react to report of talk between Bielsa and Jack Clarke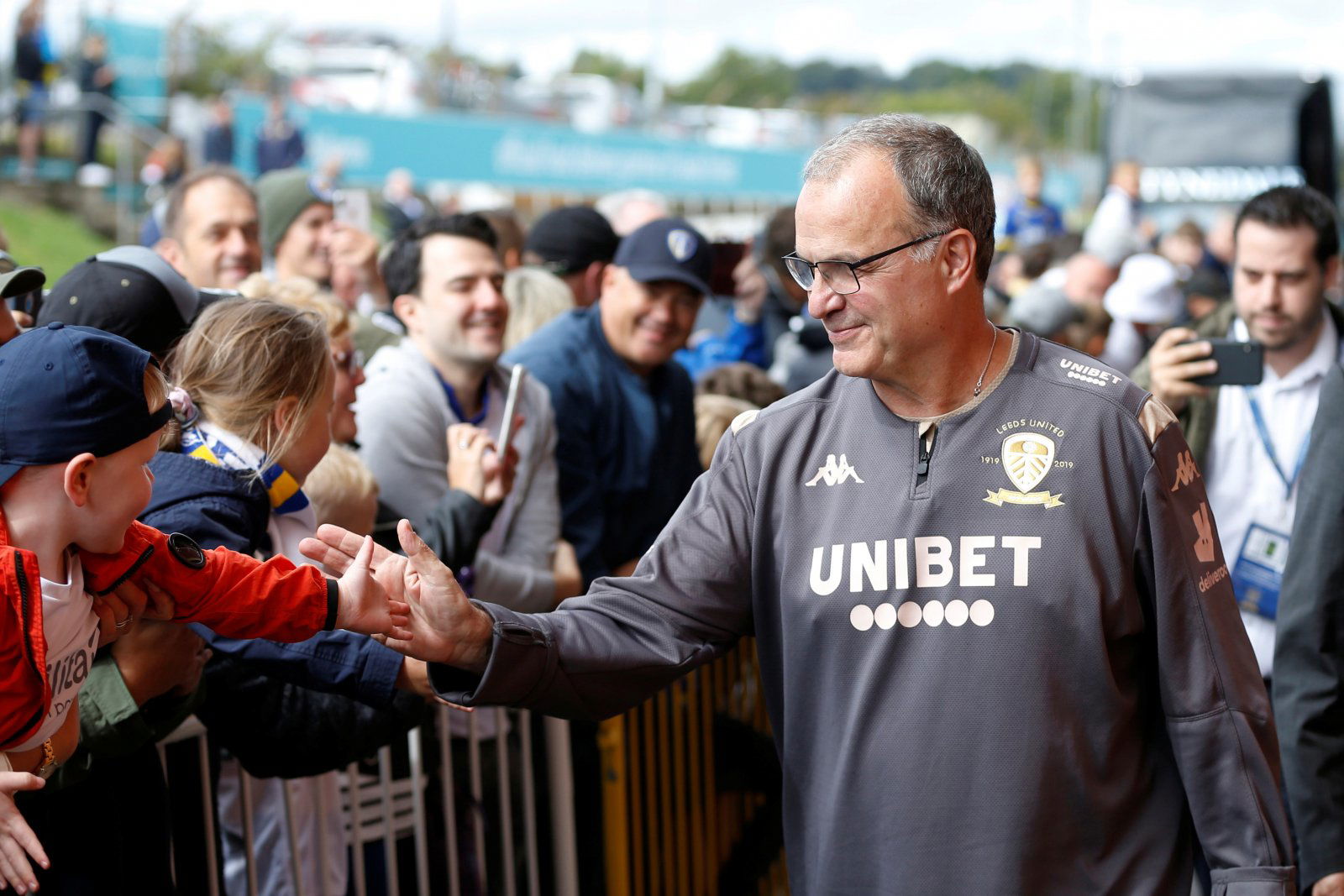 Leeds United get back to Sky Bet Championship action this weekend as the final international break of the calendar year comes to an end tonight.
The Whites have been excellent once again so far this season and will feel as though they have a real chance of getting themselves into the Premier League come the end of this campaign.
Certainly, it's been strong stuff so far for the men from Elland Road and Marcelo Bielsa appears to be doing a good job of managing his squad.
One surprise from that, though, has been the lack of Jack Clarke being used this year after he returned to the club on loan from Spurs – who signed him permanently in the summer.
Indeed, rumours have been rife about whether he'll stay at Elland Road for the whole of the season, but it seems as though he still might after a chat with Marcelo Bielsa – via James Marshment:
Amid heightening claims of a Tottenham recall for Jack Clarke in January, there remains a glimmer of hope he could be persuaded to stay.
This would be great work from Bielsa if he can pull it off.https://t.co/Ajoi4iSy6f

— James Marshment (@marshyleeds) November 19, 2019
This has got many chatting on social media, so let's take a look at the best of what has been said on Twitter in response:
why are we trying to keep a loan player who hasn't played? Surely would make more sense to send him back and use the wages on someone else who would feature more?

— leah (@leahwallerx) November 19, 2019
what would be the point?

— Iain M Cooke (@iainmcooke59) November 19, 2019
It's not exactly great work convincing a player we barely use to stay on for the rest of the season to barely use him more. Orta should have someone identified and send him back to spurs.

— JR (@JrRyan1919) November 19, 2019
Selling Jack Clarke for £10 million was the best bit of business by #lufc in years – I don't see him playing for Tottenham at all – sadly cos I like the lad but he has not been able to realise his potential so far…

— Dave in Leeds (@Davehaymot) November 19, 2019
Let him go .

— Pete (@BadgeSmiley) November 19, 2019
He can go IMHO

— Mark (@Ethandour) November 19, 2019
Not sure we need him.

— Stu (Stoopo) (@stoopo) November 19, 2019
Get rid I say. Free up space for someone who wants to be here. Imo it looks like Jack doesn't.

— Mark Mortimer (@morti59) November 19, 2019
Waste of wages I'd put them to better use tbh

— Andy Firth (@AndrewFirth21) November 19, 2019