Leeds: Fans slam Marcelo Bielsa's plan to replace Kalvin Phillips vs Millwall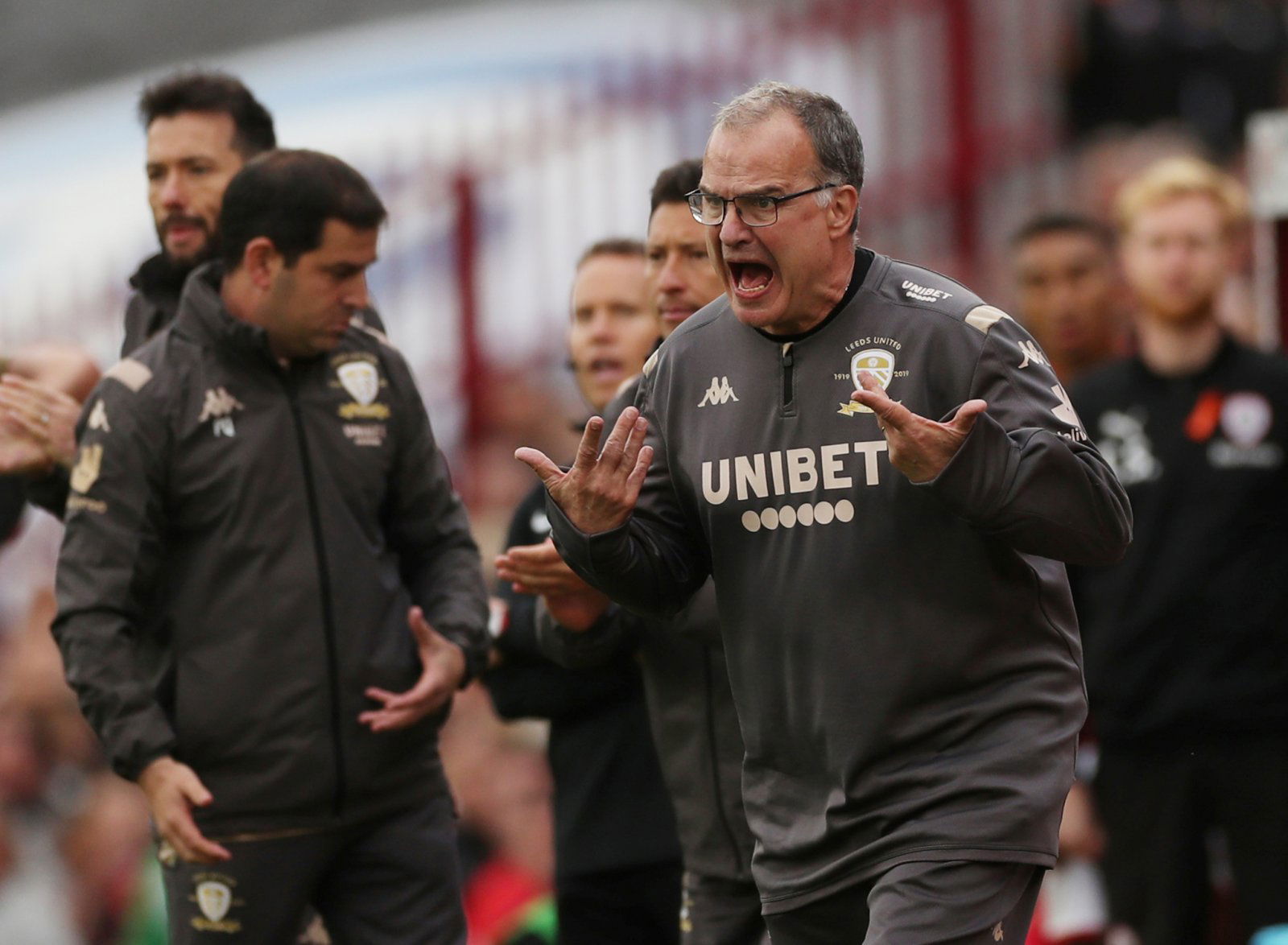 Leeds United welcome Millwall to Elland Road on Tuesday evening in what has become a must-win match due to recent form, but fans are already fearing the worst after Marcelo Bielsa revealed his plans to replace Kalvin Phillips.
Phillips was sent off late in the defeat to QPR, and the Whites will now have to fire themselves out of their slump without one of their finest players. The 24 year-old has been touted for England this season, such has been the level of his performances, averaging a whopping 2.9 tackles per game in the Championship.
And with Adam Forshaw seemingly injured for eternity and few other options who can fill in at the base of midfield, Bielsa confirmed during his pre-match press conference that he plans to play Ben White in Phillips' role. White has played there briefly before, but has of course shone in central defence so it will hurt to lose his composure at the back.
The news was reported by Phil Hay on Monday, and fans on Twitter were left dismayed as they responded in droves to lament the decision from the gaffer…
So we're playing with ten men again

— Connor (@connorlufc_) January 27, 2020
Not keen on that. Didn't work last time

— Jay 💙💛 (@jaymerry91) January 27, 2020
I just dont get why you would move your best CB out of position just to fill another….so we are effectively weaker in two positions instead of just one

— Aaron Taylor (@AzzaLufc) January 27, 2020
— Jordan (@itsjordanbarrow) January 27, 2020
Nooooooo. Dallas should play there with Douglas left back.

— Jamie King (@jamiekingleeds) January 27, 2020
Cue the usual aerial bombardment. No sense in the heads-up, and if JKA isn't involved that's plain ridiculous.

— Bielsa Bubb 💙💛 (@bellhouse_mike) January 27, 2020
the midfield is already weaker with no phillips so why weaken the defence as well

— antony pawson (@antonypawson) January 27, 2020
I agree with Aaron. Square peg in a round hole. I would've put shacks in

— jon rosten (@jonro1465) January 27, 2020
This is bad bad bad. Why not give one of our young midfielders a go, not one of our CBs, when we only have 2!!!

— Ben (@ben080385) January 27, 2020
No no no no

— Robbu (@ImRobbu) January 27, 2020
Leeds fans, how confident are you against Millwall after the latest team news? Join the discussion in the comments below…