Leeds United: Fans blast Matty Cash's comments on automatic promotion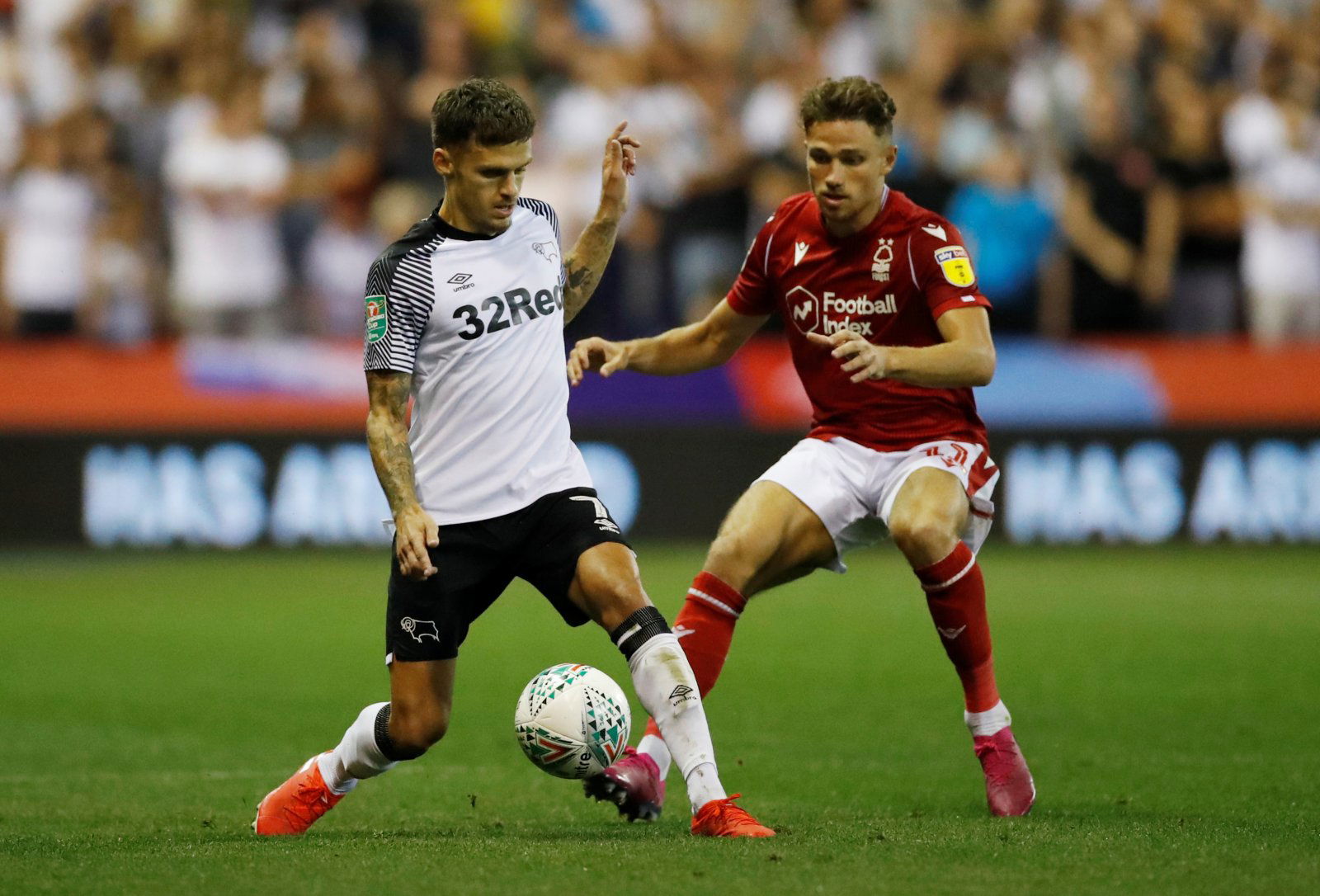 Nottingham Forest's Matty Cash has come under fire from loads of Leeds United fans after claiming his side could overhaul the Peacocks in the Championship, in an exclusive with Sky Sports via the Yorkshire Evening Post. 
The 22-year-old has copped a fair amount of stick as he believes Forest have a chance of beating United in the race for automatic promotion when football eventually resumes.
Speaking on the 'At Home with Nottingham Forest' feature, Cash tried to put the pressure on Marcelo Bielsa's squad, saying: "if you win five in a row and Leeds and West Brom lose a couple then you are right in the frame again.
"Play-offs would be a great achievement from where we've been before. We have been nowhere near in the four or five years I have been here. But if we keep winning games you never know."
After narrowly missing out on a place in the Premier League last season, the Argentine head coach has stuck to his guns, and Leeds are at the top of the Championship table as things stand, with a seven-point-lead over the play-off places (EFL).
The Whites' march to the Premier League has been put on hold due to the ongoing pandemic, but given the results so far, Bielsa's side are firmly in line to return to the English top flight for the first time in 16 years.
Regardless, the Reds' defender still feels his team are capable of mounting a challenge, despite the fact Sabri Lamouche's men are eleven points behind the Yorkshire outfit.
Unsurprisingly, Cash's "silly" comments drew the wrath of many United supporters, with one fan calling the youngster "desperate," and another adding he is simply "delusional."
Take a look at some of the funniest reactions we've found so far…
So they're going to do something they haven't done all season, in the 9 remaining games?! 😂 what a whopper

— Batley_White (@Batley_White) April 20, 2020
Abit desperate

— Russ Wadeley (@TheWhites1982) April 20, 2020
I will have whatever he's on desperate words they ain't even in form

— Mark talbot (@Marktalbot20) April 20, 2020
@mattycash622 we will bring you up with us next season son if you stop making silly statements like that

— Páudi H. (@paudi_lufc) April 20, 2020
Winner of the delusional award 2020 goes to @mattycash622

thinking forest can go five in a row unbeaten😂 pic.twitter.com/AmS4rm6zw1

— ALLDAY LEEDS (@🏡) (@allday_leeds) April 20, 2020
Dreamer nothing but a dreamer 😂

— philip (@philip05200606) April 20, 2020
Do you wanna put your Cash where your mouth is matty

— Steven Quigley (@StevenQuigley11) April 20, 2020
Missing football!? There's still plenty of Leeds discussion going on in the Vital Leeds Forum! Click here to get involved!