Leeds United: Fans fear lack of goals will cause another season of disappointment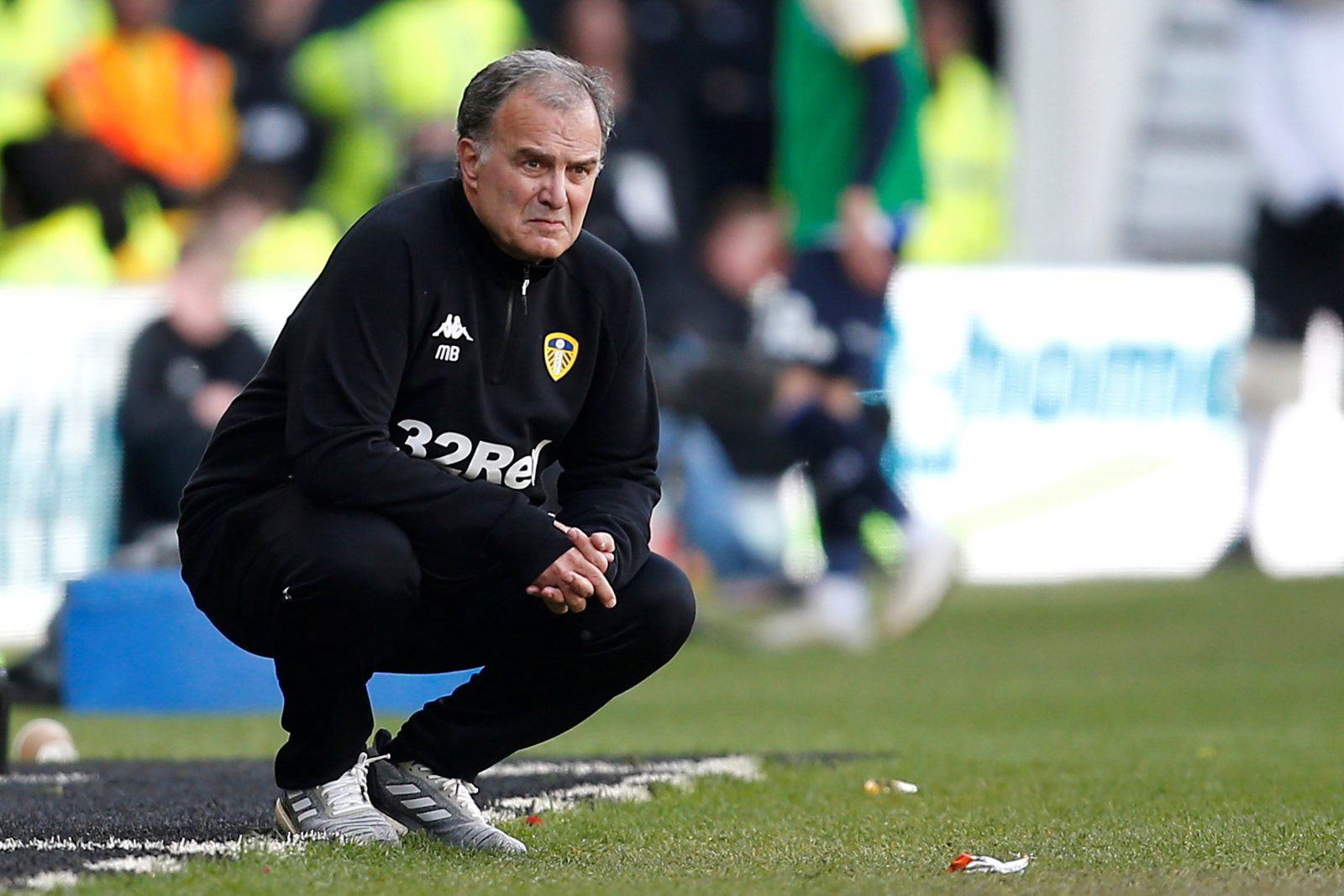 Marcelo Bielsa's second season in charge of Leeds United is starting to look all too much like his first, as they begin to let their early-season form drop. The Whites now sit in fifth place, albeit only two points off top spot, but their inability to finish chances is worrying the Elland Road faithful.
In the Championship this season, they've had an average of 16 shots per game yet have only scored 15 in the first 11 matches. In an article by Phil Hay, Leeds writer for The Athletic, he points out that in the last five seasons, it's taken an average of 80 goals per season to gain automatic promotion. Leeds are currently only on target to reach 63.
When Hay shared his article on Twitter noting Bielsa is giving players time off in the international break despite these worrying stats, fans were concerned. They took to the replies to express the feeling that last season's disappointment may just be about to happen all over again.
Leeds United are happy with their start, and happy enough for Marcelo Bielsa to give his players a bit of time off in the international break. But in the hunt for automatic promotion, they look like living on the edge again this season:https://t.co/L2H54Au0O3

— Phil Hay (@PhilHay_) October 9, 2019
You can see some of their reactions to the tweet below:
Sorry but without a 20+ proven striker (Dwight Gayle), we will be in the same predicament as last season , the chances we create is unbelievable, it's no good winning 80% possession then getting beat, bamford isn't a no9 , also Harrison has failed in my opinion.

— Craig & charlie the chocolate labrador. (@bandforgood) October 9, 2019
It's the most deflated and emotionless season personally for me after last year and seeing no change to personnel with same problems I've resigned myself to the same thing happening . Love em but loathe em , I suppose that's Leeds though .

— Andrew Kearns (@andrewkearns11) October 9, 2019
Same as last season in that we are failing to convert our superiority into goals. Don't sort it we won't go up. Only saving grace might be is that all the other teams roundabout us are inconsistent

— David O'Neill (@DavyoO) October 9, 2019
Happy with the start? 3 losses already isn't good enough for a team that is chasing promotion! I just hope that there isn't a season 2 of the Take Us Home documentary, otherwise we'll be an even bigger laughing stock!

— Jon (@JATB1990) October 9, 2019
What a crazy statement for the club to make! MB to give players a break is wrong. He & the players are the problem. This team is going nowhere with stubborn coaching, team selection & management, zero investment & ineffective players. Who sheds tears? Not them. THE SUPPORTERS!

— Martin (@MartinKoss) October 9, 2019
Bielsa doesn't seem to have learned lessons, with a blind faith in Harrison and Bamford.

It's going to be heroic failure again.

— Jonny (@cyclingjonny) October 9, 2019
What do you think needs to change for Leeds United to gain automatic promotion this season?