Leeds United fans on Twitter are fearing the worst over Clarke's future at Elland Road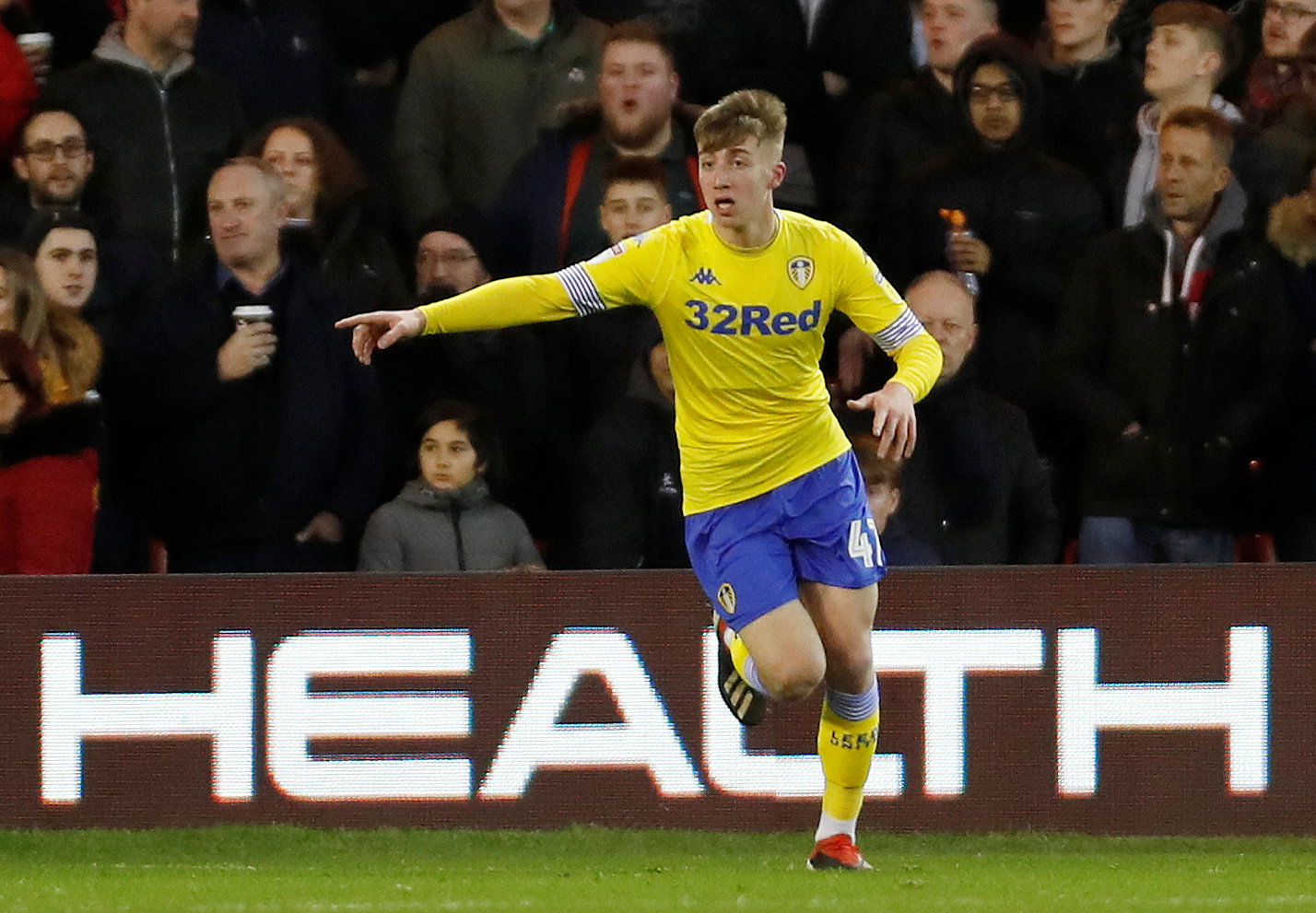 With the whole spygate saga at Leeds United having quietened down a bit, talk has since returned to being about transfers with Jack Clarke's name being one that refuses to stay out of the media.
According to Sky Sports, Tottenham are just the latest Premier League team to register their interest in the 18-year-old winger, though Yorkshire Evening Post journalist Phil Hay has reassured Leeds supporters that the club will not entertain a sale this month based on his information.
The Elland Park hierarchy could yet be open to accepting an offer for Clarke come the summer but, until then, rebuffing any approach for their academy product is a wise move.
Clarke has been excellent in recent weeks and with promotion on the cards for the Yorkshire club, allowing their squad to be weakened now would be crazy.
Have a look at what Leeds fans think about the whole ordeal below…
The way they say he won't be sold in this window specifically is there a possibility of selling in the summer for big money ?

— Jack (@ffsIeeds) January 23, 2019
Phil as many fans are wondering I imagine what does not sold this window mean? Does this mean he will be sold later on down the line don't get it??

— Matt Robson (@mattrobbo89) January 23, 2019
…THIS WINDOW?!…

— Jettatura (@J3tt4tur4) January 23, 2019
Absolutely ridiculous. This always happens. He's only played a handful of games and already prem teams are looking. This is the biggest problem for #lufc. Whenever they produce a player he's being linked with other clubs within minutes

— Tom (@murgs78) January 23, 2019
Anyone else get that horrible feeling of we're getting James to replace Clarke

— Mr G LUFC (@MikeGarbutt3) January 23, 2019
We go up he stays. We don't and I can't see us keeping him. That's about the long n short of It I reckon

— Daz (@hobsterlobster) January 23, 2019
Why am i getting the feeling clarke is heading out the door !

— RICHY (@Mockingbird_71) January 23, 2019
It would be good for the club to sit him down and try and hammer out a new long term contract extension, at the earliest opportunity. If the worst happens and we don't get promoted the club needs that protection against the inevitable interest from outside.

— Luke Senior (@LukeSenior7) January 23, 2019
Please Leeds just for once show ambition and keep our best youth player

— Joe Combellack (@joecombellack) January 23, 2019