Leeds United: Fans question Marcelo Bielsa's comments about first half against Birmingham City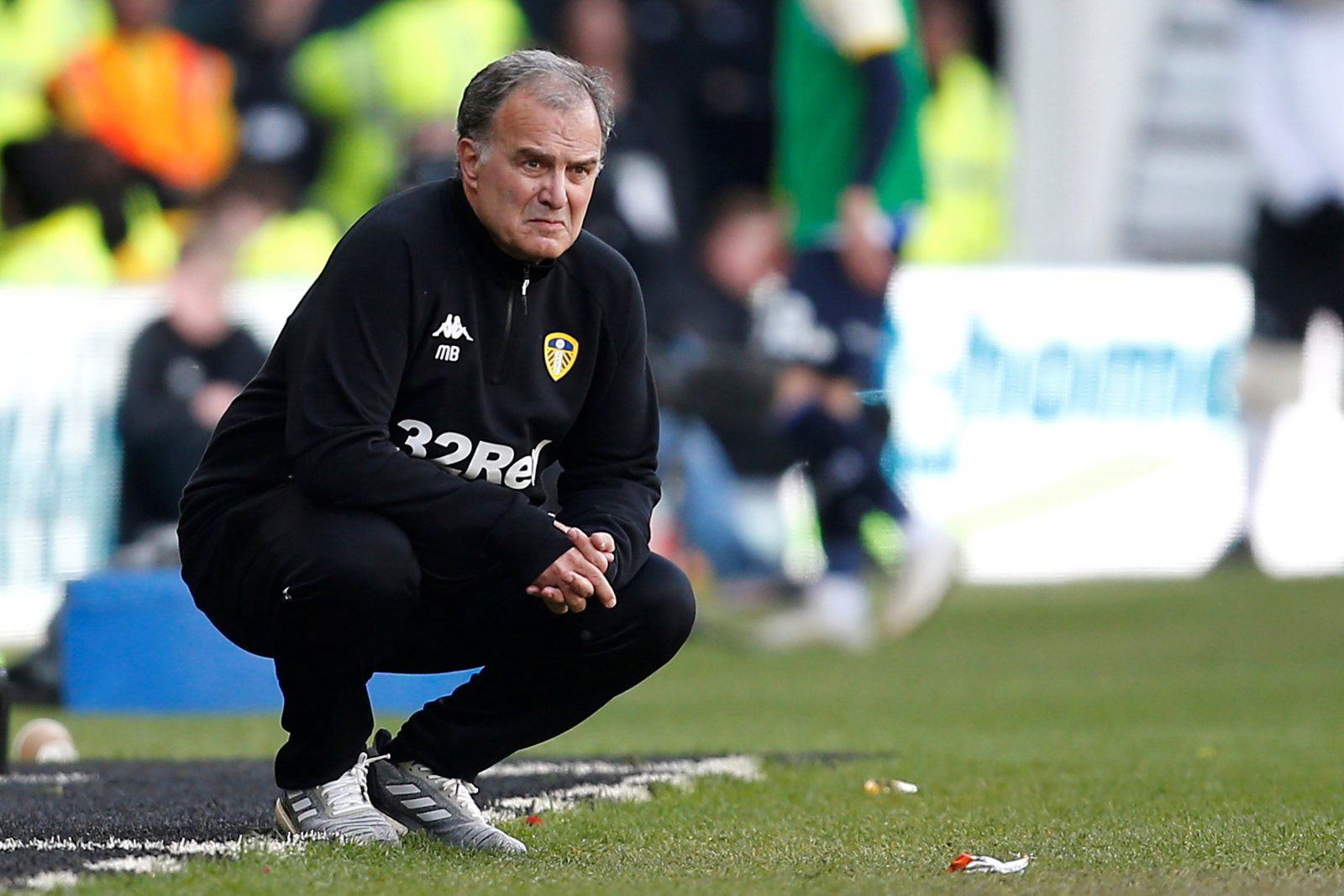 Leeds United secured a valuable three points at Elland Road on Saturday, beating Birmingham City 1-0 (via BBC Sport).
Kalvin Phillips was the match-winner for the Whites, with his goal sending them second in the Championship table, just two points behind leaders West Brom (BBC Sport).
It took the West Yorkshire side 65 minutes to break down Birmingham's resistance. But despite going in at half-time level pegging, Leeds manager Marcelo Bielsa felt that their first-half performance was one of the best he has seen from his team (via @PhilHay_).
In fairness to the Argentinian, the stats do suggest that Leeds were well on top in the first period. They had taken eight shots compared to Birmingham's two, taken seven corners to the opponents' zero and also managed to have 71.1% of possession (via WhoScored).
Despite that, they did fail to score before the break and some Leeds fans have questioned whether the manager was watching the same match as them.
They don't think that their team was that great in the first period, and many have suggested that they have produced far better performances in other games. Some also pointed to the lack of cutting edge that the team once again showed in front of goal.
Here is how some Leeds fans reacted to Bielsa's comments on Twitter…
Watched a different game to me then! I thought we had spells but it was far from our best. Poor 2nd half and Brum deserved a point!

— Dan Stead (@themightysteed) October 20, 2019
Best half = 0-0. We still need to convert more. Was our downfall last season. Every home game has been an anxious finish

— James Pearson (@JamesPearson25) October 19, 2019
Nowhere near the best first half 🤷‍♂️ that's Bamford starting again so 🤦‍♂️ p.s I like him but he's had 12 starts. Give Eddie a run out.

— Darragh Cunningham (@DarraghC81) October 19, 2019
He said that before. What's the point in playing well but not scoring. We need to finish better. Score more goals. Simples!

— Eddy Leviten (@eddylev) October 19, 2019
Nowhere near our best under him in first half. 1 really good chance for Dallas and lots of wasted crosses. Home to Derby in Jan was 100 times better

— Jack Waldis (@waldis17) October 19, 2019
Not the best but by far in more control in the first half than the second, anyone with eyes could see that. He HAS to find a way to get Bamford and Nketiah in the same team.

— JFisk (@JFiskPE) October 19, 2019
Still no goals in the first half though…..

— Rob Wylie (@RWileECoyote) October 19, 2019
How many good chances were there really? All well and good having corners, but we only found a Leeds man once out of 7 in the first half. Also, 'first half was one of the best', some games we sit and question how we haven't scored at HT, this wasn't one of them.

— Alfie (@AlfieStackhouse) October 19, 2019