Leeds United: Fans show Marcelo Bielsa love for helping Kalvin Phillips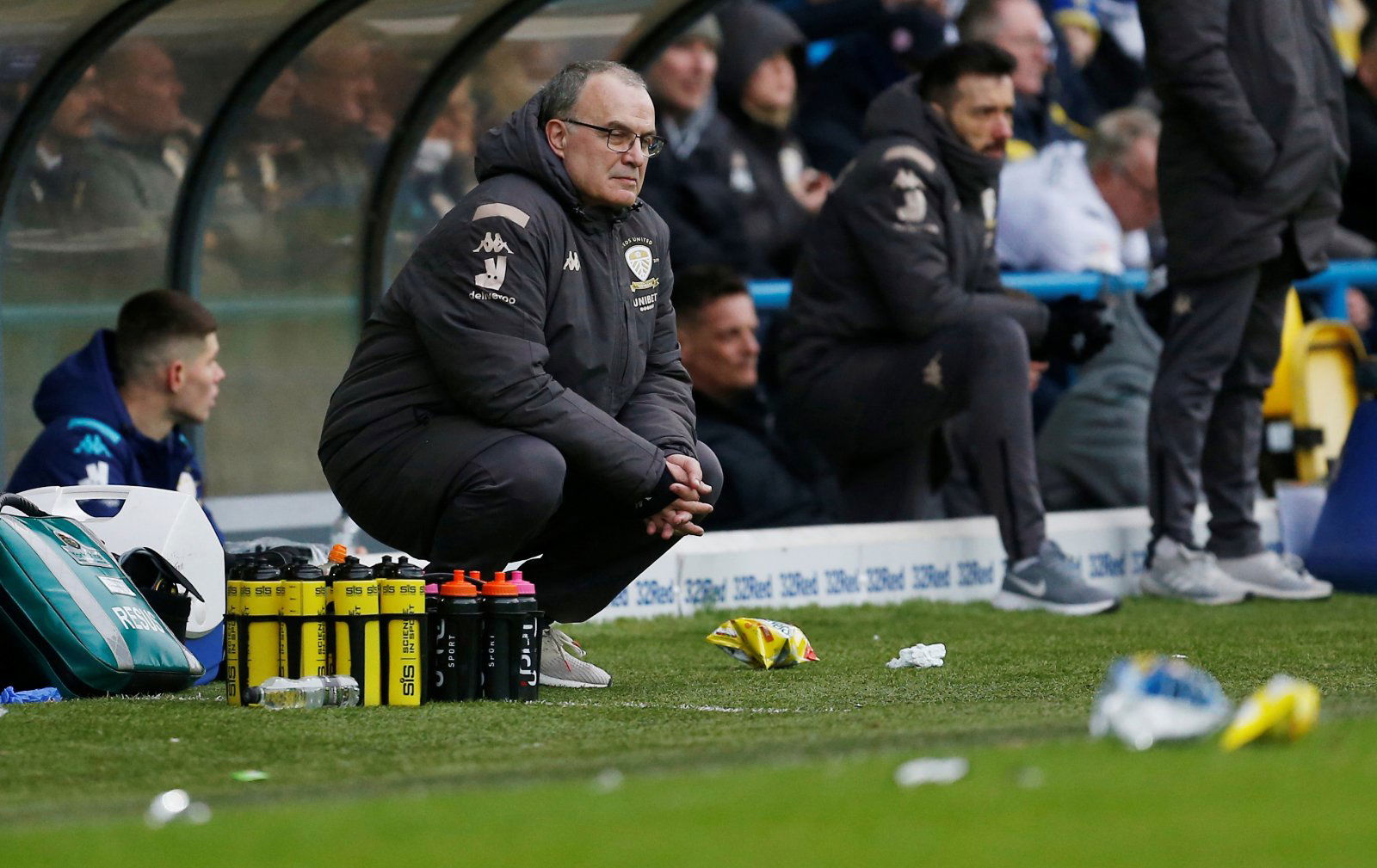 Leeds United fans were left showing Marcelo Bielsa love for the impact the coach has had on Kalvin Phillips during his time at Elland Road. Indeed, one fan called White Answers highlighted the difference the former Marseille man has made to the player's career.
Prior to Bielsa's arrival, the supporter claims the midfielder had no clear position, was average and wasn't particularly rated by fans. However, he went on to say that the 64-year-old has made him a £30m-rated transfer target, one of the best defensive midfielders in the Championship and allowed him to potentially get an England call-up (via The Telegraph).
Taking a look at some figures, Phillips had a Transfermarkt value of just £4.5m prior to the Argentine's arrival, a number that has risen to £9.9m, showing the improvement in his performances. The club also rejected bids over £20m from multiple Premier League clubs last summer, showing how highly he is valued in the transfer market (via Football Insider). With regards to being the best in the division, he was lauded by talkSPORT's Adrian Durham, who called him 'England class' despite the fact he plays in the second-tier.
Here are some tweets from supporters:
By my estimation Bielsa has added around £60 million to the value of LUFC just by improving the players we already had at the club this is why Pep Guardiola says Bielsa is the best coach in the world he improves every player who plays for him

— Mike Kirby (@mkirby311) February 25, 2020
It's easy to forget the meteoric rise of most this squad and how good/poor they were when Marcelo took over compared to now, not only has he transformed the team he's fast tracked many of their careers along the way to heights some may never have otherwise achieved

— DemonswithRyu 💣 💙🤍💛🇪🇺🇬🇧 (@DemonswithR) February 25, 2020
Fans would rather us spend big on overpriced players just to say we have.

Instead bielsa makes those players.

This is why we don't want Dave from Seacroft or the like as manager

— James Gill (@jgill1986) February 25, 2020
And people question whether Bielsa and his team are worth the 6m salary 😂

— Jack Hayes (@Hazy42) February 25, 2020
— Ste Kelly (@svpk11) February 25, 2020
And no one saw it coming. Apart from Bielsa https://t.co/4XkrQegEUv

— G U Y S L E Y (@Guysley) February 25, 2020
unbelievable the transformation…..in 2018 he was more like the new Alex mowatt than the Yorkshire pirlo

— neil blackman (@natt1matt) February 25, 2020
Leeds fans, do you think all of the things the supporter highlighted is true? Join the discussion below!