Leeds United: Fans slam Marcelo Bielsa's tactics after latest set-piece goal conceded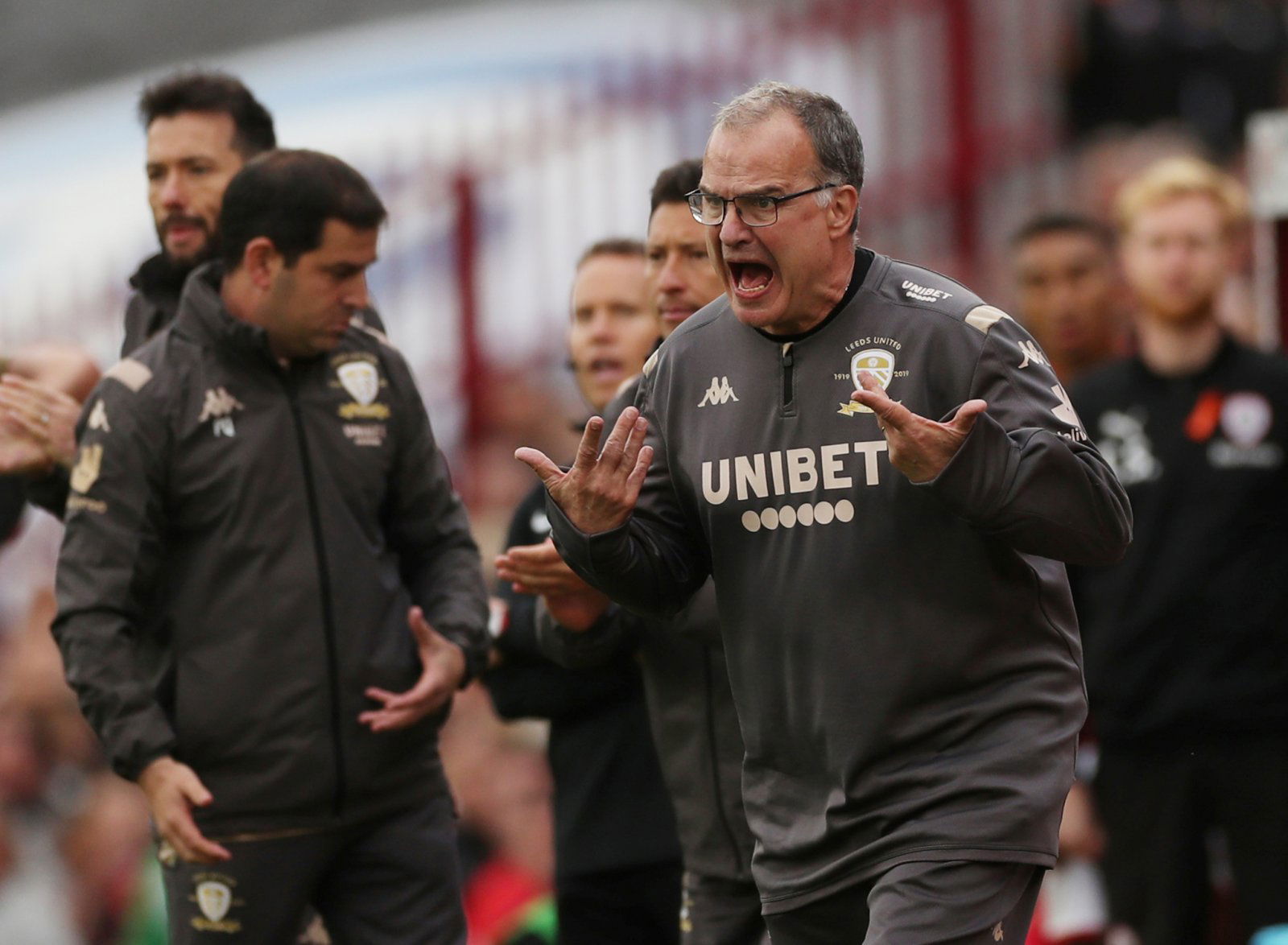 Many Leeds United supporters have been reacting on social media to a stat shared by LUFC Data which detailed how severe the Whites' struggles to defend set-pieces has become, after the Elland Road outfit were beaten by Charlton Athletic through a goal scored from a corner on Saturday.
Leeds fell to fourth in the Championship table after succumbing to their second defeat of the 2019/20 campaign and first on the road, as West Bromwich Albion moved top on 19 points – one clear of the chasing Swansea City and Nottingham Forest.
The Whites have now won just one of their last four league games while clinching four points, as well, having taken 13 of a possible 15 points from the opening five fixtures of the term.
Leeds would have been top of the second-tier tree with a win on the road to Charlton on Saturday, but failed to capitalise on their chance, as Macauley Bonne unknowingly saw the ball roll into the back of the net after Kiko Casilla parried Tom Lockyer's volley into the Addicks striker's path.
Marcelo Bielsa's men held the upper hand throughout their encounter with Charlton at The Valley, and ended the clash with 71.6% of possession, with which they fashioned 19 shots to their hosts' three, per WhoScored data.
Another day of wasted chances saw Leeds punished, though, as none of the Whites' four efforts on target beat Dillon Phillips before John Brooks blew his whistle to bring a halt to proceedings.
Bonne's winning goal was the third Leeds have conceded from a set-piece this league term, accounting for 60% of the five goals they have seen hit the back of their net.
Leeds supporters are growing increasingly frustrated at their track record of conceding from dead-ball situations, with many taking to social media to slam Bielsa's tactics and decisions having allowed 6 ft 3 Pontus Jansson to leave in the summer…
No Pontus!!!!

— Graham Bloor (@graham_bloor) September 28, 2019
Perhaps it is inevitable consequence when replacing an aerially dominant CB (one of the best in League) with a smaller but cultured-ball-player/interceptor CB? Lose presence in the box (plus Bamford tends to offer little defensive help, unlike Chris Wood back in 2016/17 season)

— RJ (@realrj80) September 28, 2019
Cos we have no height in there

— kev 64 (@kev64uk) September 28, 2019
Set plays not a thing for MB, either to use or defend against and is a problem

— Phil M Taylor (@Philtaylor04) September 28, 2019
Could it have something to do with having players just over 6ft in this "Land of the Giants" League.

— Tommy McGuinness (@luscbradford) September 29, 2019
Been pragmatic teams know they will have little oppertunity from open play against Leeds so they put all their preparation into set pieces and seem to be having the run of the green in capitalising on them, but over a season this can't () Last #mot

— Simon (@SydidoAv) September 28, 2019
Both that and converting chances were problems last season? Have things improved?….

— PKing (@paulking502) September 28, 2019
More gaping wound …

— RIP @waccoe #MOT #54 – Alan (@penderel) September 28, 2019