Leeds United: Fans still not happy despite Gaetano Berardi's rescinded red card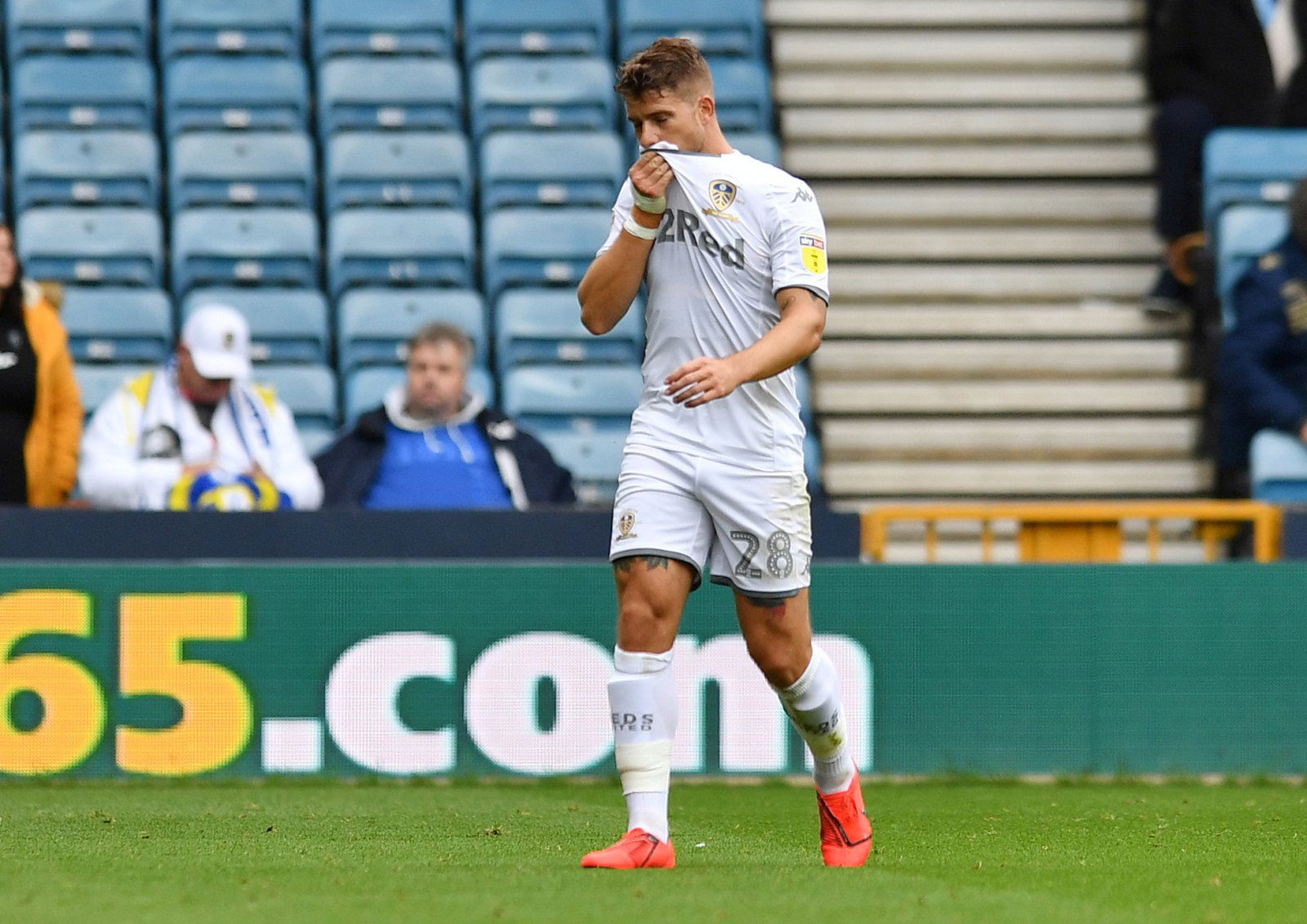 Although Gaetano Berardi's red card against Millwall was overturned, many Leeds United fans were still not happy with how the Football Association had dealt with the incident on Twitter.
| An independent Commission has removed Gaetano Berardi's one-match suspension with immediate effect following a claim of wrongful dismissal

— Leeds United (@LUFC) October 8, 2019
The former Switzerland international defender was shown a straight red card inside the first quarter-of-an-hour in their away trip to the capital after allegedly fouling Tom Bradshaw in the penalty box – with the resulting spot-kick setting the Lions on their way to a 2-1 victory.
An independent Regulatory Commission has since removed the defender's one-match ban 'with immediate effect following a claim of wrongful dismissal', as per an official club statement.
The decision was seen as highly controversial at the time as Berardi did not appear to make contact with the forward, however it appears the decision to rescind his suspension was not enough for fans on social media.
Despite being available for their upcoming game against Birmingham City once the international break is concluded, many of the supporters were angry that no more was done, even in regards to Bradshaw, as Adam Pope claimed no action would be taken against the Millwall forward.
Here are just some of their reactions…
Reverse the result too. Justice is not done.

— Liam R (@lamar2k19) October 8, 2019
I guess they are saying that there was a touch, but it merited only a yellow card and a penalty? My word….it get's worse !!!!

— john (@LLewellyn2709) October 8, 2019
With 11 men surely we might've actually won the game? How does this work. Absolute garbage

— LUFCMUNN (@brownmackers) October 8, 2019
Right decision, but it doesn't change the score line

— Cheryl Huckle (@HuckleCheryl) October 8, 2019
Cost us 3 points as a result. Still not good enough

— Martyn Norton (@martynnorton393) October 8, 2019
Ok,so berardi has had his red card rescinded.good,coz he never touched him.not even https://t.co/Pt4JXLfpbg why hasn't there been any punishment with regards.cheating.and bad officiating.someone please explain?

— Glyn (bud) Jones (@2_elland_back) October 9, 2019
Doest really help us change the outcome of the last game does it

— Steven Ross (@steross769) October 9, 2019
Leeds fans, what view do you have regarding the incident? Let us know your thoughts by sharing them in the comments section below!