Leeds United: Fans tell Andrea Radrizzani he is wrong after latest Twitter outburst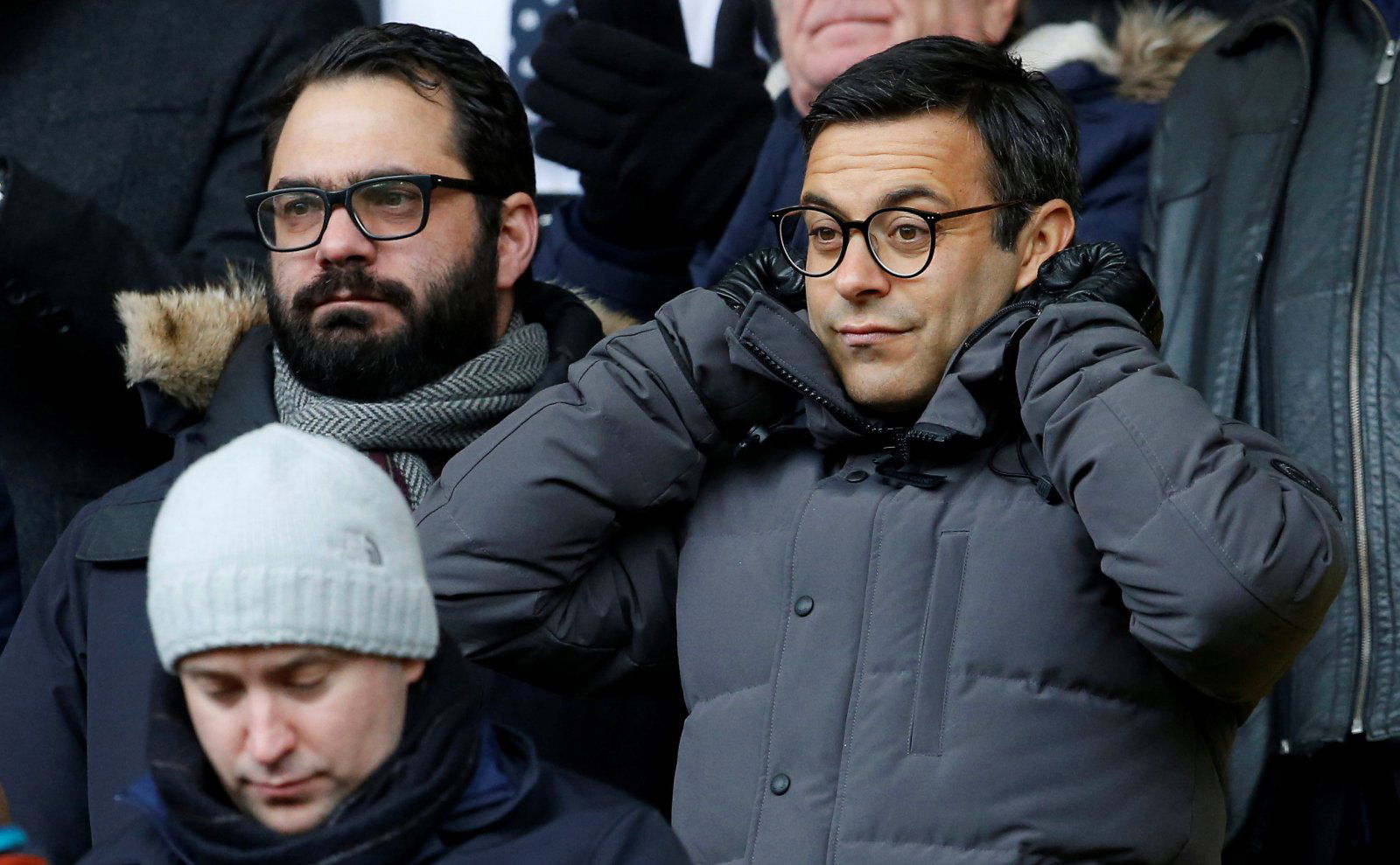 Andrea Radrizzani's latest Twitter outburst regarding matters at the club did not appear to go down too well with Leeds United's supporters on the social platform.
It s time the news should report the correct words and not translate in something else. Twice already these week! So much interest in making news out of leeds . Let s stay focus and support the lads and the manager. We have a mission to accomplish and enjoy our centenary #MOT https://t.co/JWGno4X72j

— Andrea Radrizzani (@andrearadri) October 16, 2019
The owner was responding to a report produced by Sky Sports that involved Arsenal loanee Eddie Nketiah and his unhappiness and frustration about his role at Elland Road.
The young forward was speaking after the Young Lions demolished Austria's Under-21 side 5-1, in which he bagged himself a hat-trick and admitted that he was disappointed at being on the bench.
"I am really just trying to do as much as I can," he said. "Obviously, I will never be happy with being on the bench. I want to play. I pride myself on being in the team. I think I am good enough to be in the team.
"All I can do is put in the performances that I do. When I come on [to] try and contribute and I think with the chances I have had, I have done really well. In the two games I have [started], I have scored. I always try and help the team when I come on."
Indeed, whilst not a starter for Marcelo Bielsa at the moment, his figures for the campaign so far will have given him a solid argument as to why he should be involved from the beginning. The 20-year-old has managed to find the back of the net four times in his eight appearances so far (TransferMarkt).
Radrizzani was not happy with the report that had been produced and responded by suggesting the media should "report the correct words and not translate into something else", however it appears the Leeds faithful were not of the same opinion.
In fact, many of them believed the Italian was wrong as it was what Nketiah had said, whilst others were backing up the comments the Arsenal man remarked.
Here are just some of their reactions…
No you're wrong
Those were his exact words and he has every right to be annoyed
He has worked hard, is scoring for fun, yet hasn't had a proper chance in the team, even when the goals have started to dry up and we are crying out for a goal scoring striker like him

— Bielsa Ball (@BallBielsa) October 16, 2019
Apart from those are his words Andrea. The video clearly shows his unhappiness with his role, he believes he deserves a fair chance and he ain't getting it.

— Matt. (@MattJLufc) October 16, 2019
He literally said He's not happy with being on the bench

— LUFC Worldwide (@LUFC_WorldWide) October 16, 2019
But he's completely right and these are Eddies words not Sky. He needs to start regardless or he's going back, he's one of the most in form strikers about at the moment so to not start him when we are struggling for goals would be criminal.

— Wayne (@wayneleedsfan) October 16, 2019
Whilst i agree with what you say about the media making news and they have done with this really i don't think you can really argue when it's actually factual evidence of Eddie saying them things. It's gone this far cos we aren't playing him

— Gaz (@gazLUFC4) October 16, 2019
ITS HIS OWN WORDS. HES NOT HAPPY BEEN ON THE BENCH AND NEITHER ARE WE THE FANS

— Deano (@dea9n083_) October 16, 2019
Sorry Radz, but if he goes back cos of a clause allowed to put in a contract even though we've paid millions, it will be game over for you here.

— Jake (@Jonesylufc88) October 16, 2019
I mean… the article isn't wrong, he does say he's unhappy

— Josh Butterton (@Buttylufc) October 16, 2019
Sadly this time you're wrong boss. There was no twisting. Eddie himself, and quite rightly too, said he's unhappy on the bench. He's scoring goals for fun for England u-21 and in the few games he's been given for us but he has to sit and watch on bench even when we're losing

— Patrick Baker (@bakerthepatrick) October 16, 2019
Your wrong. Those are his words, he needs to start now. Enough is enough!

— Barney Paver (@barney_paver) October 16, 2019
Leeds fans, do you think Radrizzani is in the wrong? Let us know your thoughts by sharing them in the comments section below!