Leeds United: Key figure drops hint over Gaetano Berardi's future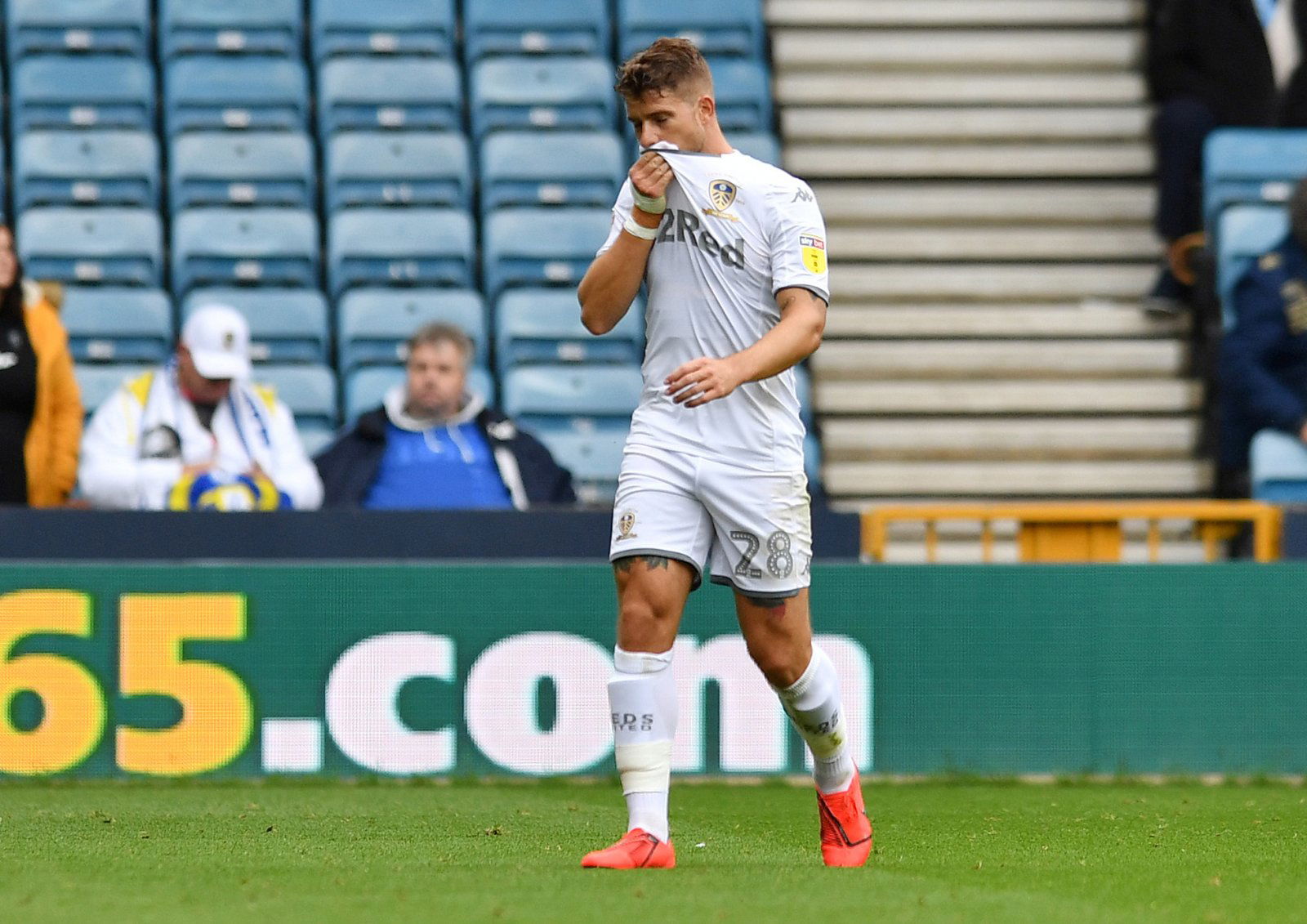 Leeds United's director of football Victor Orta has hinted that Gaetano Berardi's future at the club could continue past the summer.
Swiss defender Berardi will see his contract expire this summer at Elland Road after spending the last six seasons at the club.
Playing regularly during the first few seasons of his spell with the Yorkshire club, Berardi has found game time hard to come by this term, starting just 30% of Leeds' Championship games.
With the football season currently at a standstill and Leeds sitting top of the league table, Marcelo Bielsa's side are on the verge of a Premier League promotion.
Berardi, whose deal will expire on the 30th June, is now expected to stay on until the domestic season is complete, although that will depend on a decision of the outcome by league officials.
Reacting to a tweet from journalist Beren Cross, who shared an article on Orta's hint, fans gave an opinion on the defender's future…
Berardi's time at Leeds United is up on June 30, but Victor Orta expects the Swiss to be around if football still needs to be played into July and beyond. #lufc https://t.co/9SUntgMtDE

— Beren Cross (@BerenCross) May 13, 2020
I love the club and would give 100% every game. Like him though, I'd be a liability on the pitch. Wasn't he oart of the Italian 5 who refused to play too?

— Philip Crampton (@philipcrampton) May 14, 2020
He should be here next season…… whenever that is

— We All Talk Leeds (@WeAllTalkLeeds) May 13, 2020
He's off back to Italy. Joining Cellino's Brescia in the summer.

— James Hollingworth (@JimmyHol84) May 13, 2020
He deserves a new contract, he is Leeds through and through. No matter where we are next, he will do what ever is asked of him. He may never be the player of the season but when he plays he gives everything!

— 🚴🏴󠁧󠁢󠁥󠁮󠁧󠁿ᴎoƚƚuH⚽ᴎʜoႱ🏴󠁧󠁢󠁥󠁮󠁧󠁿🚲 (@Dukes4038) May 13, 2020
100% huge loss, on and off the pitch

— spivo (@clivedyer4) May 14, 2020
Deserves it imo….. Made his mistakes, but by God, no one can question his commitment and passion for the Leeds Utd cause….

— Nick Smith (@Judgesmyth1) May 13, 2020
He's been as good as anyone else when asked to step in this season!! Been solid

— 💙Russ💛 (@russcausier) May 14, 2020
Do you think Berardi will remain at Elland Road past the summer? Let us know in the comments section below…