Leeds United: Whites fans react on Twitter to Andrea Radrizzani's revelation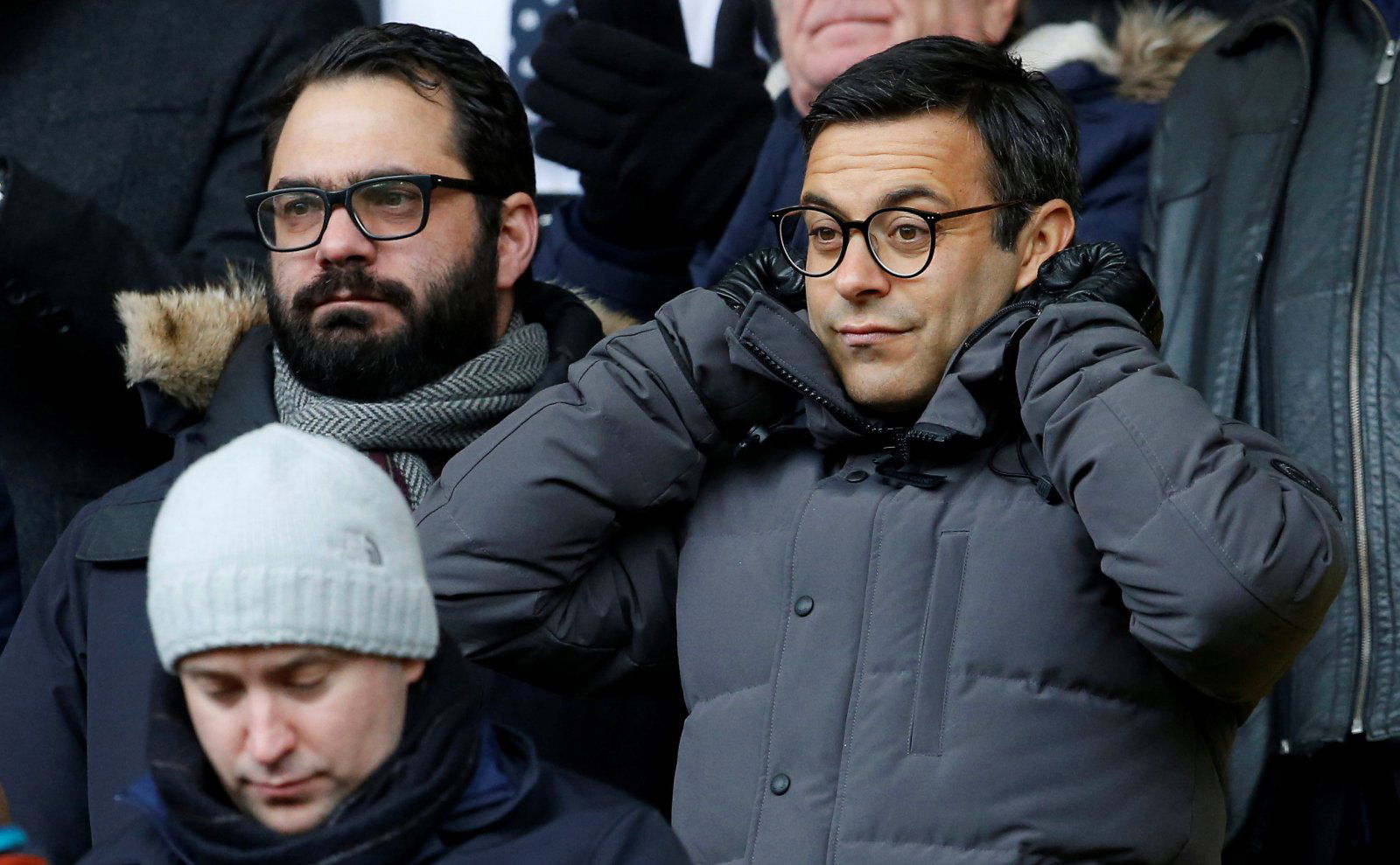 It has been a tough few weeks to be a Leeds United supporter, hasn't it?
After seeing their club have to settle for a place in the play-offs following a horrendous end to the regular season, the Elland Road faithful were understandably on edge, given the Whites' miserable history in the competition.
Having failed in all four of their previous appearances in the knock-out format, it was always going to be an uphill task for Marcelo Bielsa to secure promotion via this particular avenue.
However, the Argentine would have been extremely confident of reaching the final after his side secured a 1-0 victory in the first leg of their semi-final against Derby County and so what happened last week must have been a shock.
Despite having home-field advantage, Leeds succumbed to a 4-2 defeat which subsequently eliminated them from the play-offs and thus consigned them to another season in the Championship.
With Bielsa's future at the club already unclear, chairman Andrea Radrizzani's latest comments regarding player recruitment over the coming months must be very concerning for the former Marseille boss.
Speaking at the FT Business in Football Summit (as quoted by the Yorkshire Evening Post), the Italian said: "We'll have to run a difficult summer in terms of the transfer market but we have a great academy."
Although Radrizzani hasn't revealed just how much he is willing to give Bielsa to spend, it is likely that the Whites may have to sell players in order to bring in some new additions.
Reacting to the news on Twitter, loads of Leeds fans expressed their anger towards Radrizzani's revelation.
Same old Leeds

— Leodis27 (@leodis27) May 22, 2019
Sick of hearing excuses ,other clubs sign people

— christo (@ctrlitt) May 22, 2019
Promotion on the cheap we should be recruiting players like Dwight Gayle

— Michael (@MickeyD44314901) May 22, 2019
ER has been sold out all season so where's that money as we weren't the season before?! Sell Bamford and cassilla and buy Gayle! The time to invest was in January from a position of strength! Everyone else did that who was up there! They never learn

— PHIL BROWN (@PHMB7) May 22, 2019
Pointless keeping bielsa then haha he's took this team as far as he can, and stressed this team won't repeat again ???

— Deano LUFC (@Deanoc72) May 22, 2019
As good as the owners done for us it was obvious in January he hasn't got the cash to take us to the next level/premiership due to the James transfer & imo that cost us promotion
So what are we expecting next season with the same squad minus Janson/Philips or both?
A miracle

— Mr Kuntz (@MrKuntz2) May 22, 2019
Wish he'd sell to someone who can afford to invest. Treating Leeds United as his plaything is great for him and is his right but painful for those of us who want promotion.

— @epictrader (@epictrader) May 22, 2019
Why would Bielsa stay? He's already said this squad wouldn't be able to achieve the same levels as last season. Seen as we have little or no money to spend on player's why on earth is Orta in charge if Recruitment he's incompetent 10 million for Bamford

— SAMUEL (@SamuelBREXIT) May 22, 2019
I suppose it is what it is..but sweet Jesus having to rely on the loan market again is a sickener….I hope Edmondson and Shackleton flourish but its a big ask….

— tony morgan (@TonyBuddles) May 22, 2019
He needs to sell up, hasn't the money to get us promoted. Another season of failure awaits with him trying to get us up on the cheap.

— Ray (@leedsinyork) May 22, 2019