Leeds United: Whites fans react on Twitter to Frank Lampard's play-off failure with Derby County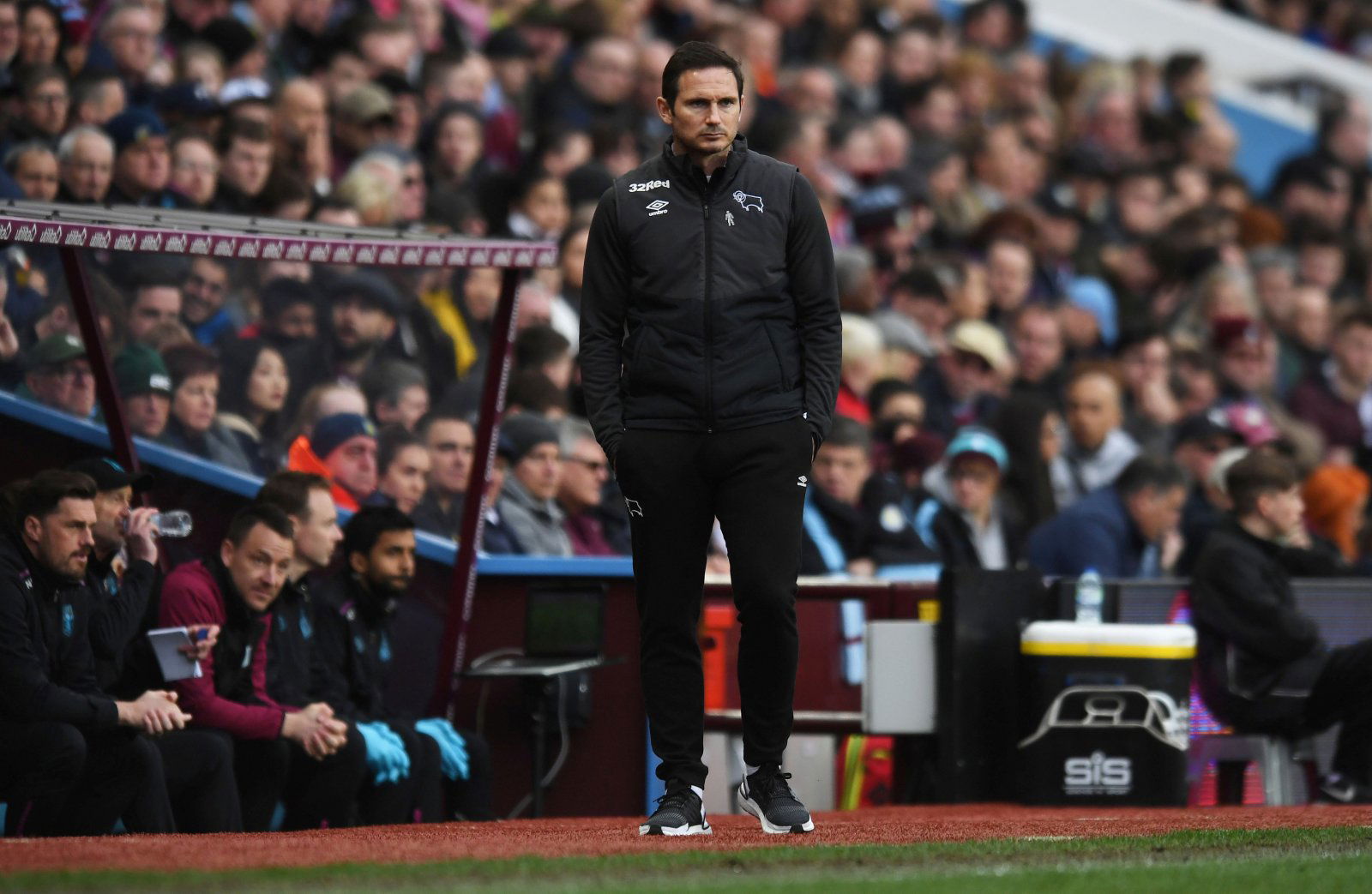 When Frank Lampard wildly celebrated Derby County's 4-2 victory at Elland Road on May 15th, he must have thought that he was on the verge of greatness in his debut managerial season.
Yet given his exuberance, the former Chelsea player knew that he would have to back up the result in the play-off final against Aston Villa or face a backlash online from Leeds' supporters.
Although the Rams would have been confident about their chances of prevailing going into the clash at Wembley Stadium, a slow start to proceedings resulted in Anwar El-Ghazi giving their opponents a deserved lead on the stroke of half-time.
Unable to get into any sort of rhythm, Lampard's side conceded a second in the 59th minute which left them with a mountain to climb to save their promotion hopes.
Despite Martin Waghorn's deft little flick reducing Derby's deficit with 10 minutes left to play, they were unable to take the final to extra time as Villa hung on to claim a place in the Premier League.
Having failed to take his side to the promised land, Lampard inevitably received his fair share of stick from some Leeds supporters on Twitter after the game.
Frankie won't be able to hack it next season esp without good loan players !!

— gary hanson (@garynhanson1) May 27, 2019
Lampard lacks class he was a good footballer but as a manager he falls way short of the level of humility and integrity required

— Tony Cooper (@RochdaleRhino) May 27, 2019
I honestly don't know why Derby fans thought they had a chance, it took us to hand them the game for them to get to that final and upon doing so, proceeded to do absolutely nothing.

It can't have been too much of a shock they didn't win.

— Dan Drake (@Drakey21587) May 28, 2019
I wonder how financially stable dcfc are…might have been a huge gamble that they've blown by not being promoted…. and being sued by Boro as We'll. We'll see…interesting times…what goes around

— Richard Seddon (@00Seddon1965) May 27, 2019
Stop crying Frank Lampard

— Steven Clarkson (@StevenClarkson3) May 27, 2019
See you next August, unlucky Frank, stop crying your heart out. #alaw MOT.

— Mark Lazell (@LazellMark) May 27, 2019
After their celebrations at Elland Road I can't say I am devastated for them

— James Gibson (@Jimmypeak62) May 27, 2019
Lampard will leave. He has no class and he's a poor coach but he will get a PL job. Derby's squad will be picked apart and will get knocked about again next season. Can't wait!

— Mob(Cap)Mentality (@M_C_Mentality) May 27, 2019
With the Rams now facing another season in the Championship, the club's rivalry with Leeds is set to continue in the 2019/20 campaign.