Leeds United: Whites fans react to update on Twitter to update on Bielsa's future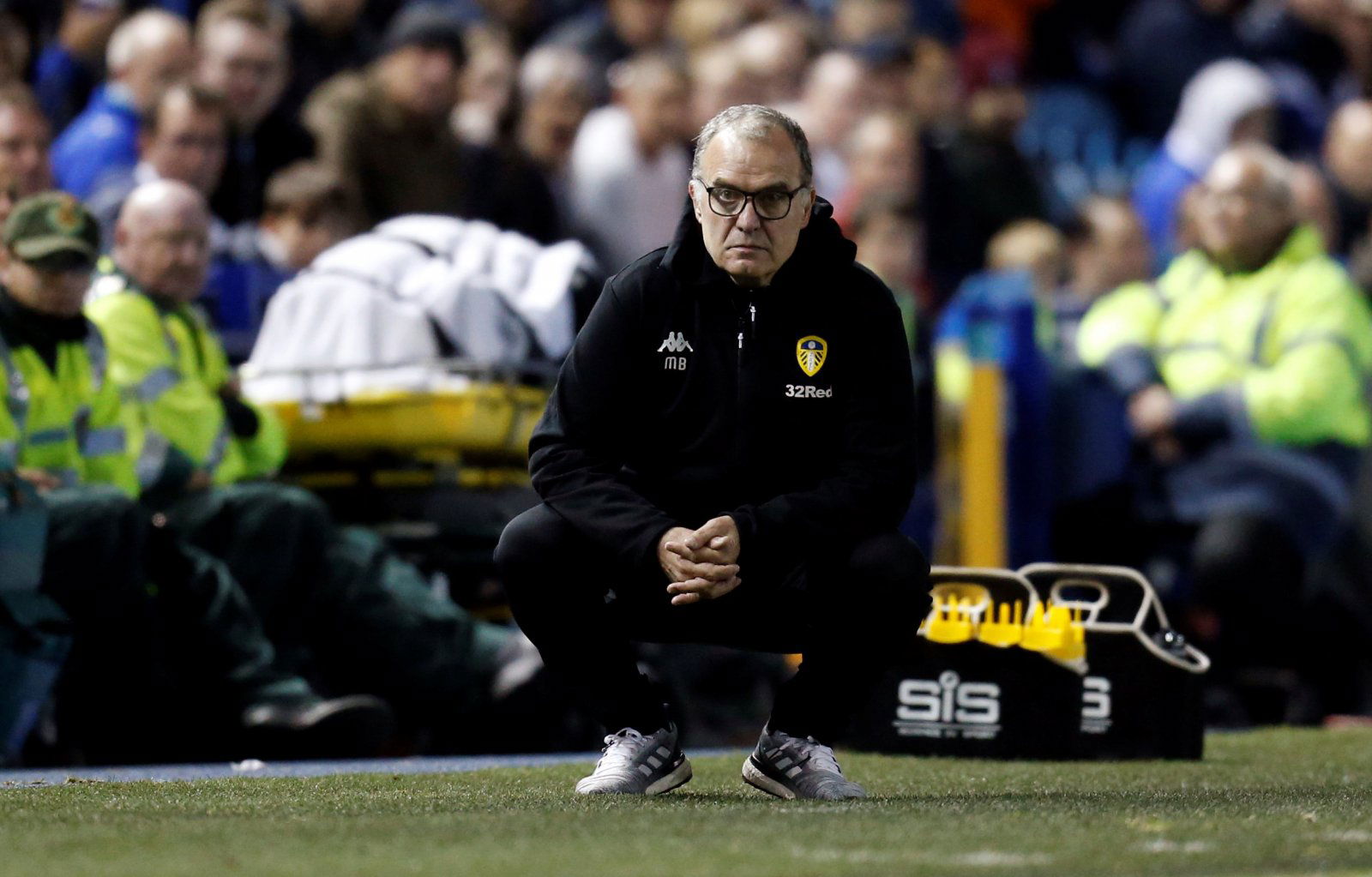 It has been a tumultuous couple of weeks at Leeds United, hasn't it?
After the Whites were dumped out of the play-offs by Derby County on May 15th, concern has continued to grow over the future of manager Marcelo Bielsa amongst supporters.
Despite being hugely popular at Elland Road, the Argentine has yet to agree an extension on his current deal and could leave at the end of May if chairman Andrea Radrizzani cannot convince him to stay.
Speaking to TalkSPORT (as quoted by the Yorkshire Evening Post), the Italian businessman gave an update on Bielsa by admitting: "We have a chance to keep him.
"We'll see.
"The next few days will be decisive, and we'll make an announcement. We'll see in the next few days.
"We have an option until the end of the month, we're talking to him and we have a few things to clarify. Then, after, we'll make public our decision."
Reacting to journalist Phil Hay's tweet about the latest news on their boss, loads of Leeds fans expressed their dismay over the lack of conviction in Radrizzani's comments.
That's Marcelo gone. Don't blame him as there isn't the money to back him. That was obvious in January. Radz has done well but he just doesn't get us. He's not a football man. Probably offered to pay Marcelo in 2025

— Escape to Prague (@escapetoprague) May 23, 2019
He's off

— Reggie (@Reggie_wray2001) May 23, 2019
To be honest if Bielsa isn't backed in a major way, he'd be wasting his time staying anyway. I suspect he's well aware he underestimated the size of the task initially

— Eireleeds1 (@kevingaff) May 23, 2019
When Bielsa finds out he can't have the players he wants and to get players will have to sell the ones he made from shit to great players he will walk we have a owner with no cash it's gone Bielsa worked miracles last season

— mark armitt (@ArmittMark) May 23, 2019
I think we all know how this one ends..

— Danny Fisher (@Danny_Fisher129) May 23, 2019
Radrizzani already laying the groundwork for when Bielsa walks out, same as he did for Monk.

— Thomas Barrett (@tbarrettwrites) May 23, 2019
Radz is skint apparently so if the rumours are true bielsa will go, and we'll be selling key players. Oh Leeds United

— Barney Paver (@barney_paver) May 23, 2019
I can see him walking. At the end of the day he's can't working miracles for a second season as the owner has no money !

— Jay picken (@PickenJay) May 23, 2019
Very worrying that over a week on & still not decided. This is a massive point in our history as keeping Marcelo far bigger than Derby game if we are to build something special for future of Leeds United #lufc

— Chris Wheeler (@ChrisHWheeler) May 23, 2019
Even a small bit of any good news would be welcome it seems to be getting darker and darker by the day

— jason walker (@jason131969) May 23, 2019
Having completely transformed Leeds' fortunes over the course of the past 11 months, it would not be at all surprising if Bielsa is subject to interest from elsewhere this summer.
Although he has created a fascinating project at Elland Road, if he does not get the assurances that he wants from Radrizzani, the 63-year-old may decide to part ways with the Whites having taken the club as far as he can.