What does the future hold for Bailey Peacock-Farrell?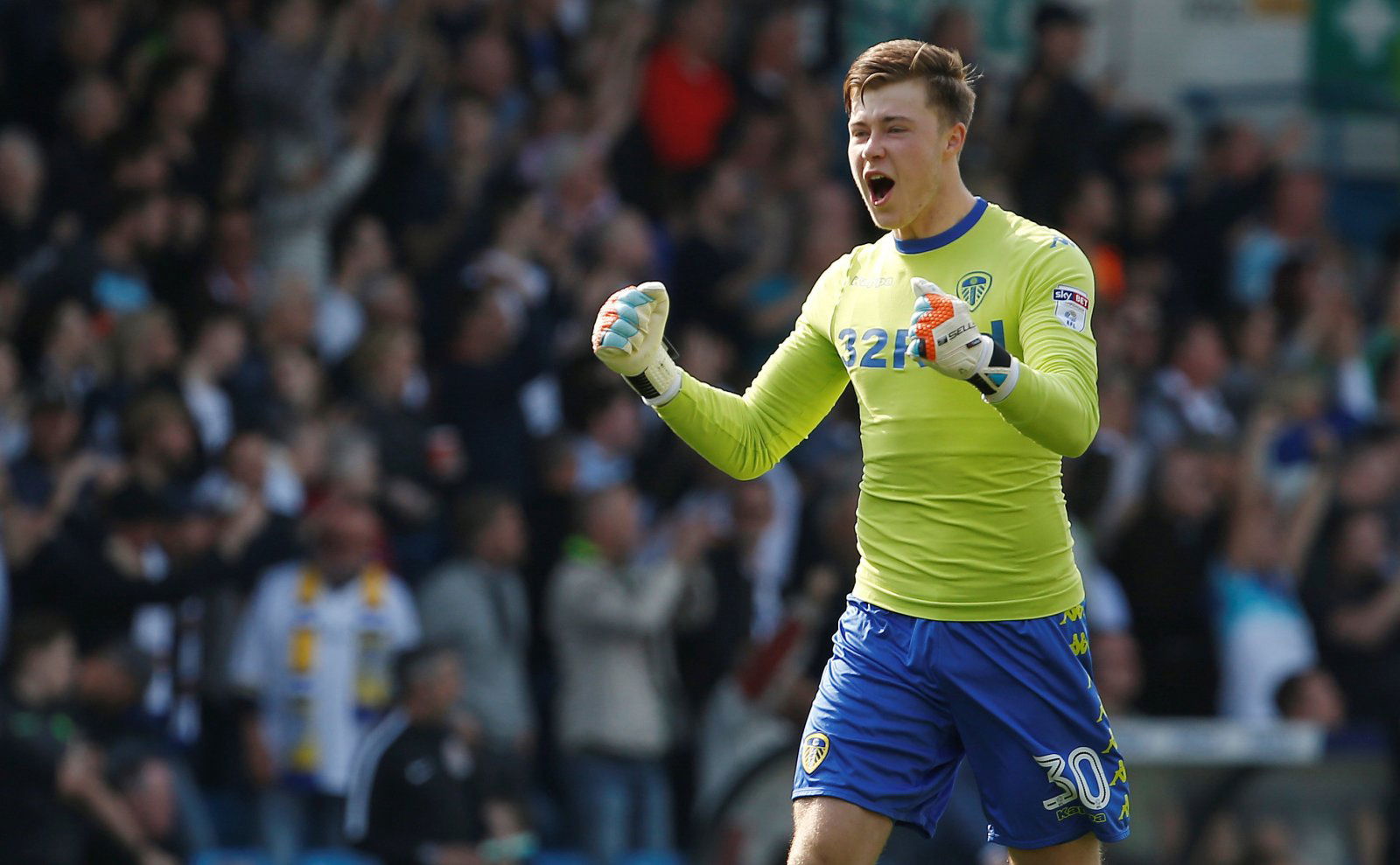 Leeds fans were all delighted when Kiko Casilla was brought in as their new number one, although it will mean that Bailey Peacock-Farrell will be relegated to the bench in the long-term. Marcelo Bielsa has confirmed that the youngster will be given a start this weekend as he gets Casilla up to scratch, but it looks like the Spaniard is the #1.
The Spanish Casilla was brought in by Bielsa on a free transfer, however, his wages are larger than your average Championship player and there's no way that he won't be coming in and sitting on the bench he'll be coming in and sitting on the bench. That means it will be Peacock-Farrell left out and as much as the fans loved seeing him come into the side last year, he just isn't ready yet.
Bielsa and Paul Heckingbottom were both keen to use the shot-stopper and blood him for the senior team. Although he is currently 22-years-old and he has a massive future ahead of him. Goalkeepers don't tend to peak until their late twenties, so it's really impressive seeing how well Peacock-Farrell managed to step up for the amount of time that he did as the Whites number one, even if there have been mistakes here and there.
At the moment, Kiko Casilla is currently 32-years-old and has a four and a half year contract at the club. It will be a long time coming between now and the end of that deal, but Peacock-Farrell will be 26-years-old when that time comes around, and with all of the training and cup appearances he will have racked up in that time, the North Irishman should be in a positon to pick up from Casilla at that time.
The path for the young goalkeeper is a long one, and it needs to be said that he will certainly have a massive career ahead of him. For now, though, he will have to get back to training, sit on the bench and get his head down to improve, and after doing that for a period of time as Casilla plays out his contract at the club, then he could come back to being the club's #1 in four and a half years.