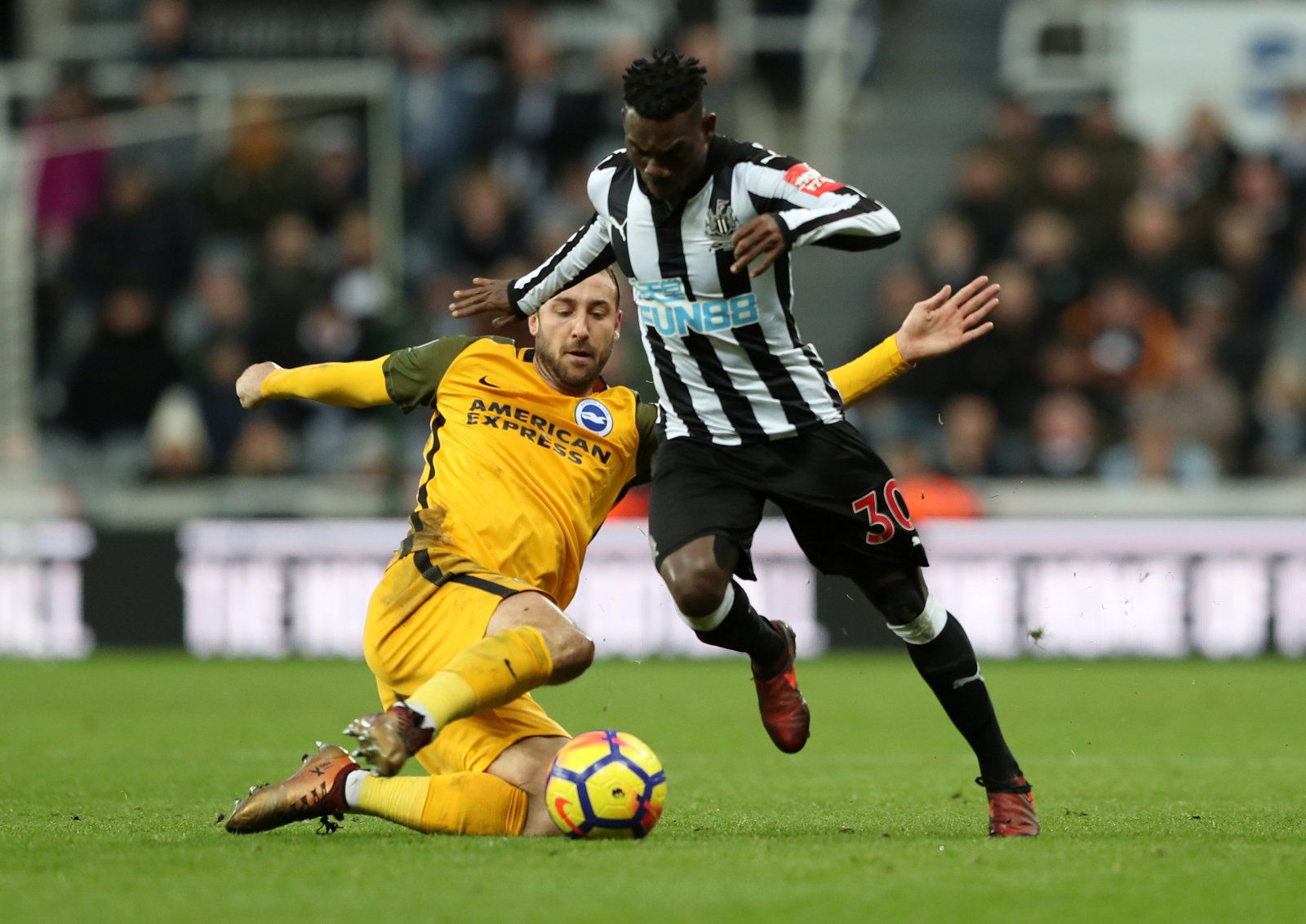 Middlesbrough look a force to be reckoned with this season after their strong start to the campaign and Tony Pulis will be hoping that continues. 
However with a long season ahead of them, the Championship is renown for being one of the trickiest divisions as anyone has the ability and power to beat anyone. Middlesbrough know that full well, having been up and down between the second and first division in recent years.
They cannot afford to get carried away as this early form may just be temporary. On paper they're lacking the quality they had in the Premier League, especially after losing Adama Traore to Wolves over the summer, with The Sun journalist Alan Nixon claiming they are targeting Benfica's Rafa Silva.
As of yet, Boro have not replaced him but the perfect way to do so would be to bring in Christian Atsu, a player valued at £5.4 million on Transfermarkt.
The 26-year-old is struggling to fight for a place back in the Newcastle set-up this season because of the talented wingers the Magpies also have. Last season though for Rafa Benitez, Atsu was an important player, hence why he appeared in 28 Premier League games.
The Ghanian scored twice and assisted two goals as well, showing that even without amazing statistics, he was still very much an important player for Newcastle.
Adama Traore is player blessed with outstanding raw pace and he frightens defenders when attacking an opponents back-line. He will be hugely missed by Middlesbrough but they don't have time to dwell on who they've lost but just focus on recruiting the right man to replace him.
Christian Atsu fits the bill and has even previously played in the Championship, meaning he won't take any time to get accustomed to the league.
Boro have to act quick in order to get this top Adama Traore replacement – Agreed?