Boro fans want Tony Pulis out their club after League Cup defeat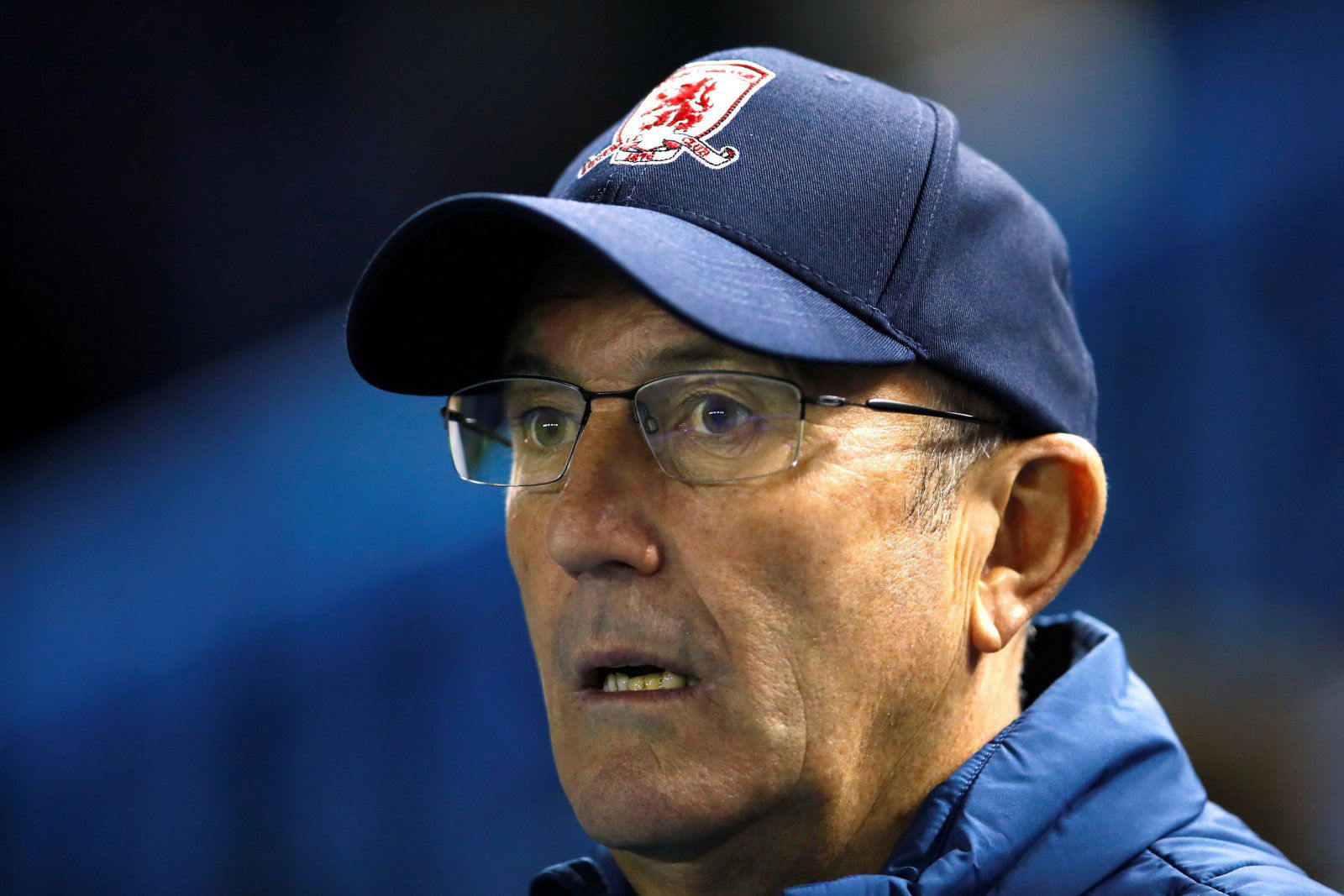 Middlesbrough spurned a glorious chance yesterday of making the League Cup semi-finals by losing to League One strugglers Burton Albion at The Riverside. 
Consequently, a plethora of Boro fans took to Twitter, and were demanding one thing: for manager Tony Pulis to get fired. Almost all the fans were calling for the same thing, as they have grown increasingly tired with the manager. The Welshman was frequently accused of being a dinosaur, and the fans want a modern manager to save their season.
Boro are slipping down the Championship table, and are now in sixth place, and are now without a win in their last five games in all competitions. They fielded a full-strength side yesterday against a team in the division below, but still could not get the results. What were troubling times for Boro fans has surely become a crisis.
This is what the fans had to say:
ALL I WANT FOR CHRISTMAS IS…

PULIS OUT

— Jake Smithson (@JakeSmithson11) December 18, 2018
Get that dinosaur out of this club!!! #PulisOut

— Ross Young (@RossYoung2) December 18, 2018
That's my patience done with this. Get him gone.

— Alex Hardy (@alexhardy1987) December 18, 2018
Pulis is a dinosaur and his management style is no longer viable in professional football. Need someone young and dynamic with modern management skills. Time for change

— Deirdre (@morande7) December 18, 2018
Tell Gibson this is why the place is empty, we are a complete and utter shambles. Only going in one direction and it isn't up

— YOUAREMYBORO (@THEREALBORO) December 18, 2018
Pulis. P45. Tomorrow

— Steven Wallace (@stewallace86) December 18, 2018
Embarrassing. Get him out #PulisOut

— All Things Erimus (@AllThingsErimus) December 18, 2018
Time's up for Pulis, well done to @burtonalbionfc

— Mike McDermott (@mike8boro) December 18, 2018
Pulis out!

— Joseph Gill (@JTGilly) December 18, 2018
Still got no complaints Mr Pulis ? Start the car pal, Mr Gibson you need to sort this mess out or you can forget about promotion, not impressed – again !!!

— John Hadfield (@Hadfield4John) December 18, 2018
Get that dinosaur out of our club #PulisOut

— Harry (@HarryNFFC_) December 18, 2018
SACK PULIS I HATE THIS DINOSAUR OF A MANAGER

— øllie (@bfcoIIie) December 18, 2018
Get Pulis sacked now!!

— Damon Wright (@Damonwright20) December 18, 2018
Pulis is done! This club is heading for crisis. Gibson needs to look at himself too. Fans deserve better.

— paulo marales mendoza (@MaralesPaulo) December 18, 2018