Later today we will be tuning in to see Middlesbrough take on Stoke City in the Championship as Boro push for a play-off spot whilst Stoke are lost in mid-table obscurity. However, with both sides surely set to be stuck in the second tier next season, we'll be assessing who's more likely to win promotion in 2020.
Given both side's current position in the table, you'd think it crazy to compare Stoke City, who are 16th, with 7th placed Boro. But the Potters are a sleeping giant, and if Nathan Jones can have them playing the same brand of football as his Luton Town were, then they could easily make the jump. The clash between the two at The Riverside later today won't mean much in terms of next season's promotion hopes obviously, but it presents a good chance to compare them.
STOKE'S 2020 PROMOTION HOPES 
This season has been a massive write-off for Stoke City. The Potters have been a shambles right from day one when they fell to a 3-1 defeat against Leeds United in the brilliant Marcelo Bielsa's first game. It was a huge mismatch that day as Bielsa was up against the tactically inferior Garey Rowett, and it may have been different had Nathan Jones been given the nod for the Stoke job last summer.
This is the first season outside of the Premier League that the Bet365 faithful has had to suffer through since the 2007/08 season when they were promoted from the Championship in a respectable 2nd place. Now, it will be the job of Nathan Jones to repeat that feat, and the Potters would likely snap your hand off now if you offered them the chance to be runners up next season. It won't be easy, though, and Jones certainly has plenty to do in the market and with those he already has at the club for it to happen.
TT GRADE: B
MIDDLESBROUGH'S 2020 PROMOTION HOPES
This one is pretty simple really. Should Middlesbrough get rid of the embodiment of anti-football, Tony Pulis, then they may find themselves back in the Premier League for the start of the 2020/21 season. That decision is up to Steve Gibson, and if he is able to cut Pulis from his role as the Middlesbrough head coach and bring in a younger, more progressive coach (someone like Nathan Jones) then it may happen.
There are some extremely impressive young coaches, and some older ones for that matter, who deploy an attacking brand of football and looking back to the likes of Eddie Howe, Chris Hughton, Nuno Espirito Santo and Slavisa Jokanovic who have previously got out of the Championship, Boro have to make changes.
If they do get the right coach in then promotion could come fairly routinely, especially seeing as they still have the defensive structure of a Pulis side, and just need to be moulded into an effective attacking force to complement their backline.
TT GRADE: A
TT VERDICT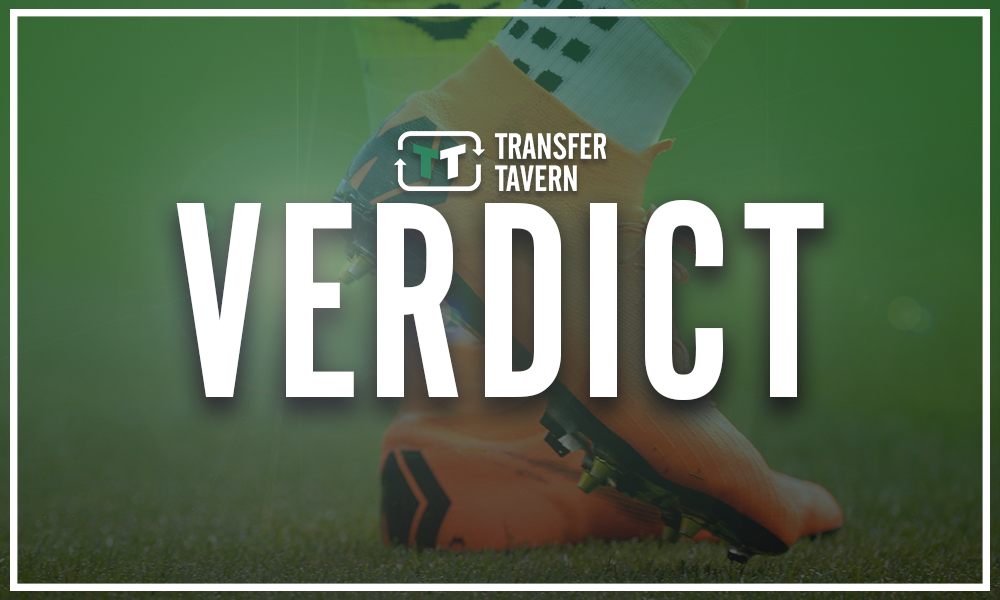 Whilst Stoke City fans will be hoping for a strong pre-season and a successful first full campaign for Nathan Jones, the chances of them sneaking managing it are still slim.
Meanwhile, Boro have everything in place to make it back to the top flight after a couple of years of stability having dropped from the top flight in 2017, and 2020 could finally be their time to return, so the Teesside club are the winners of this battle.
Middlesbrough and Stoke fans, who do you think wins this battle? Comment below.