Middlesbrough fans on Twitter want Pulis' head after fifth straight defeat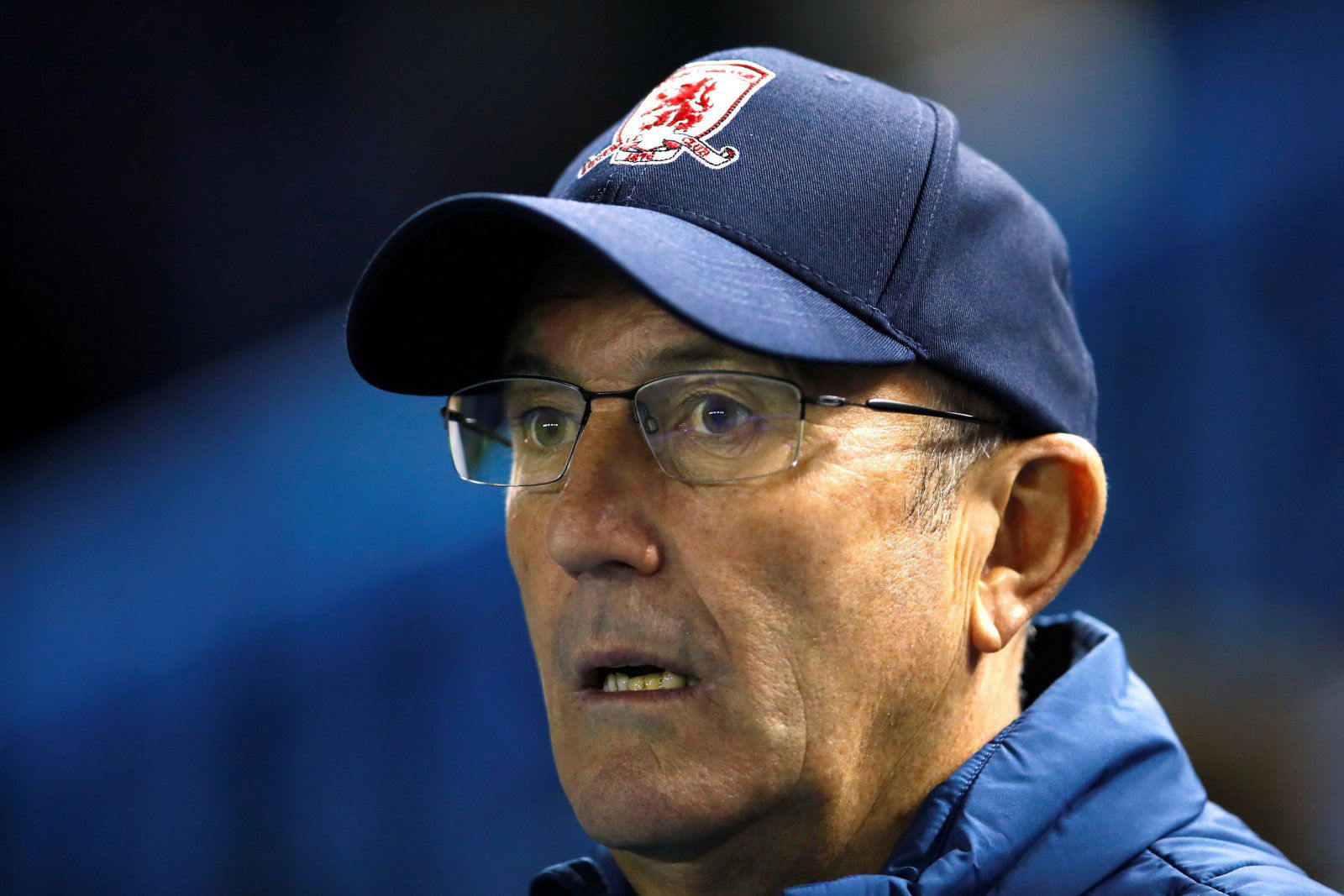 Since match day two this season Middlesbrough had failed to let go of their placement as a top-six club in the Championship. That was up until this weekend when they lost their fourth successive game, and when they took the run to five last night it just made the task of making the playoffs even harder, leaving the fans calling for Pulis out.
Tony Pulis spoke to the press after the defeat to @BristolCity

Media conference https://t.co/vaU59VlHA0 pic.twitter.com/z0DLg8qYOZ

— Middlesbrough FC (@Boro) 2 April 2019
Pulis-ball, as it has come to be known, is an abomination and has no place in the modern game. However, the Welshman persists with his turgid football, and with a home record in the Championship this season that has seen his side win just seven of their 20 games scoring 19 goals in the process, the way that the Teessiders have been playing is simply undefendable.
The Northeast club's recent form is woeful. They haven't picked up a single point from their last available 15, and even in the five games before this run, they only managed eight from 15. If there has ever been a 'right time' to sack a manager, it wouldn't be a matter of months before a potential playoff semi-final, however, at The Riverside it needs must, and Pulis must go as far as the fans are concerned.
You can read the Riversiders' calls for Pulis' head here:
Get him out now

— • (@erimus123) April 2, 2019
PULIS OUT !

— paul hughes (@paulhughes321) April 2, 2019
BOROEXIT!

— Rich Cane (@yourjokinarnya) April 2, 2019
Think his future needs to be made public. That way the fans know where they stand. Think he has to go in the summer. It's not all his fault. Strikers miss a lot of chances. But the negative atmosphere is worrying

— JosephCoombs2 (@Coombs2Joseph) April 2, 2019
#PulisOut . Worse than Strachan

— DAVID (@davidnorman23) April 3, 2019
He should have been walked off the premises never to return. Pathetic display again – 5 straight defeats in a row and the players are not playing for him now either.

— Nick (@nickimpactus) April 2, 2019
clueless out

— aaron davison (@azzad90) April 3, 2019
Sack him

— Luke Hughes (@slylukehughes) April 2, 2019
Club statement

— (@Matthewjs94) 2 April 2019
Boro fans everywhere are desperate for Pulis to go, and will be desperate for the dinosaur to clear his desk if he takes their losing run to six games.