Middlesbrough: Fletcher simply must start if Pulis has any hope of making the play-offs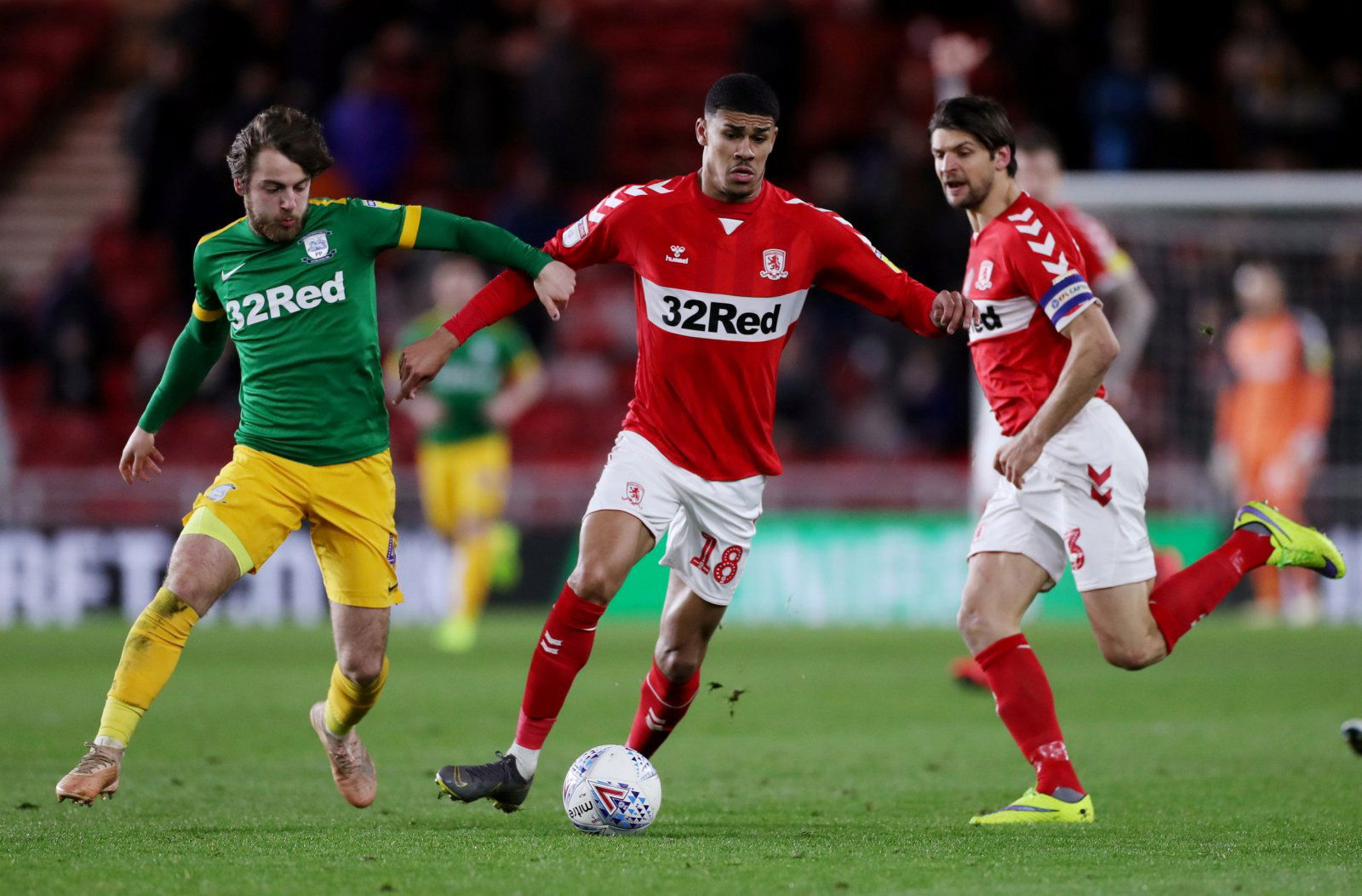 Ashley Fletcher was sensational at Bolton on Tuesday night, and with his two-goal display, provided more ammunition for fans in their growing frustration at manager, Tony Pulis.
His refusal to play the 23-year-old more, or give him a long run in the team, has been something the fans have been vocal about during the recent bad run Boro' have endured.
If the Teesside club do miss out on the play-offs, they will wonder why Pulis did not turn to the young striker earlier, despite his argument that the player's age means he cannot play in every game.
Fletcher, who endured a tough time on loan at rivals Sunderland last season, was speaking today before the game against Hull on Saturday, which Pulis has already hinted he will start in.
He only scored two goals for the Black Cats during his temporary spell at the Stadium Of Light, but insists that, even when he was struggling for form, he "never ducked the issue" and it helped him "develop as a player".
He said: "I think the experiences of last season have helped me, 100 per cent.
"In a weird way, it was definitely character building for me. I had to grow up a lot and handle a lot of things. The biggest thing was that I never ducked the issue, and that's been important for helping me develop as a player.
"We all knew we were in trouble, but I didn't hide away, and so whatever is thrown at me in the future, I know I can handle it and deal with it.
"As long as you go out there and give 100 per cent, that's all you can influence as a player. That's an important lesson I learned."
His form recently with Boro' has been anything but a struggle, however, and he will hope to see that continue by scoring against Hull this weekend, with fans eager for him succeed.
There has always been a big rivalry between Boro' and their neighbours up the A19, and Fletcher's comments on the Wearsiders promotion hopes this season may upset a few of the Riverside faithful, regardless of him having spent time there last season.
He added: "In a strange way, I have to thank Sunderland. I went there as their number nine, and it's a huge club. I hope to see them back in the Championship next season."
But his loyalties are well and truly on Boro' now, and it will be interesting to see the decision Pulis makes if he puts in another good performance against Hull, particularly with the manager's insistence that he needs rest between games.
The manager may be in for a torrid time if he leaves the young striker out again, and the following results go against them.
What do you think of Ashley Fletcher's performance at Bolton on Tuesday? Do you agree he needs rest, or would you give him a decent run in the side? Let us know your thoughts…