Middlesbrough: Howson's confidence must be echoed by teammates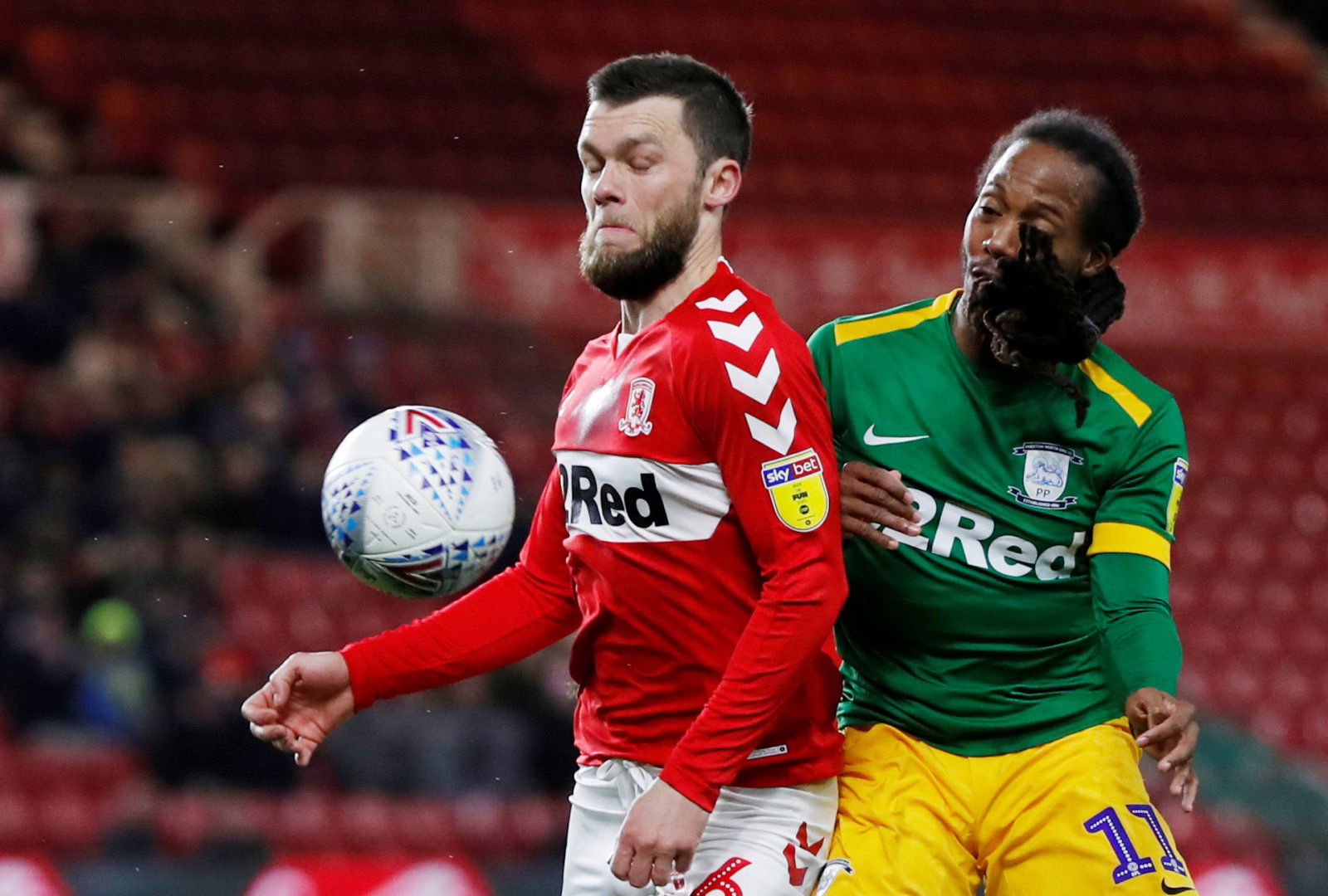 Middlesbrough are going through a tough period, at just the wrong time, in their bid to maintain the play-off spot they currently occupy.
Having won only two of their last nine games — losing their last three in succession — it promises to be a test of their character, if they are to pick themselves up and take part in the post-season action.
Midfielder, Jonny Howson — who has played in every league game this season, starting all but three of them — believes it is how the players hold their nerve, that will determine their fate, and insists he, and the team, will "give it everything we've got" to achieve a happy outcome.
Speaking to the Teesside Gazette, Howson said: "Experience can help, and off the pitch you speak to the lads, but then sometimes you look at the flip side and the younger lads don't realise the situation they are in.
"It works both ways.
"It's about holding your nerve, and sometimes that can be the difference. Over the season, the table doesn't lie, and you're at a roughly similar level to the teams you're going to be playing in and around.
"Sometimes, it's who can hold their nerve, keep that focus and not allow the position or the situation to get to you. That can be difficult at times, but we're an honest group and we'll give it everything we've got."
The former Norwich player has been integral to Boro's largely positive season, and they will need his experience during a tricky run-in.
But he is wily enough to know that there will be no gimmes between now and May.
"There are going to be no easy games in the run-in now," he added.
"Every one is going to be a big game. We'll take one game at a time and we'll concentrate on ourselves. For me personally, it does no good looking above or below you because the only thing we can affect is our next game against Norwich and that's what we'll do."
After the Norwich game on Saturday, Boro' host fellow play-off chasers Bristol City at the Riverside, before — what appears on paper — a slightly easier run of fixtures.
The problem at this time of the season, of course, is that teams near the bottom are fighting for their lives, and often find an extra 20 to 30 per cent of performance level, meaning games against the strugglers are as, if not more, difficult than those against the 'better sides'.
But we think that Boro' will get over their current slump and find the form to make it safely into the play-offs.
The next target, however, will be trying to finish third or fourth, in a bid to avoid a two-legged tie against the unlucky one of Leeds, Norwich and Sheffield United.
If they manage to do that, they will be destined for a Wembley winner-takes-all finale.
How do you see the rest of your season panning out, Boro' fans? Would you prefer your chances against one of the top three in a two-legged semi-final, or a one-off Wembley showpiece? Let us know what you think…