Why can't Tony Pulis opt for two up top? There is a long-standing debate as to who Pulis should choose to lead the line with given that he has had spells with Britt Assombalonga as the first-choice striker, then Jordan Hugill and now Assombalonga again.
Middlesborough are going through their worst spell of form in the Championship so far this season. They have lost three games on the bounce and prior to this spell, they had not gone more than one loss without following it up with a win or a draw in the League.
Within this spell of form, both Assombalonga and Hugill have started, yet not together. So, the debate continues as to who Pulis should truly trust for the back-end of the season to solidify their playoff hopes…
Britt Assombalonga
Assombalonga has scored 12 times in 36 games this season, with 23 of the appearances from the start. Since his brace against West Bromwich Albion in February, he has scored just once in nine games, so form is not really on his side.
Pulis' style of play is not built to suit strikers like the 26-year-old who are not adept in the air, playing as a lone striker, but he is the best option for getting into goalscoring positions and finishing chances and he has proved it over the years.
Grade: C+
Jordan Hugill
Hugill's work-rate cannot be questioned, but his scoring record does not exactly catch the eye. He has scored seven times and assisted two in 34 games for Boro this season, with 22 of them coming as starts. The way his appearances have been distributed is very similar to Assombalonga's and his form too, as Hugill is yet to score since playing Millwall, a game before the aforementioned win against West Brom.
Hugill can, at times, hold the ball up well and bring others into play, but his inconsistency across the season overshadows that and he must pose more of a threat to the opposition.
Grade: D
TT VERDICT: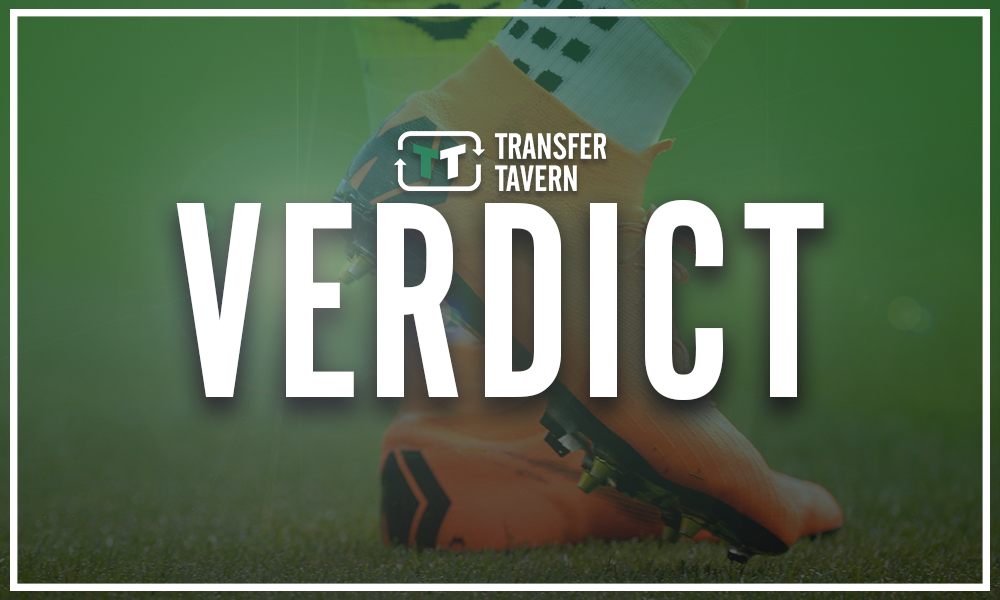 Both strikers play better when in a duo up top as they can work off one another, but Pulis just will not opt for the pair together. Ashley Fletcher has three goals in his last five games, so his form of late warrants a starting role alongside one of Assombalonga or Hugill.
When choosing between the pair, the former must be preferred as if he was partnered by Fletcher, he could get back to scoring frequently, having someone to link-up with directly and, therefore, add to his goal tally this season.