Nottingham Forest: Fans praise Brice Samba for another terrific performance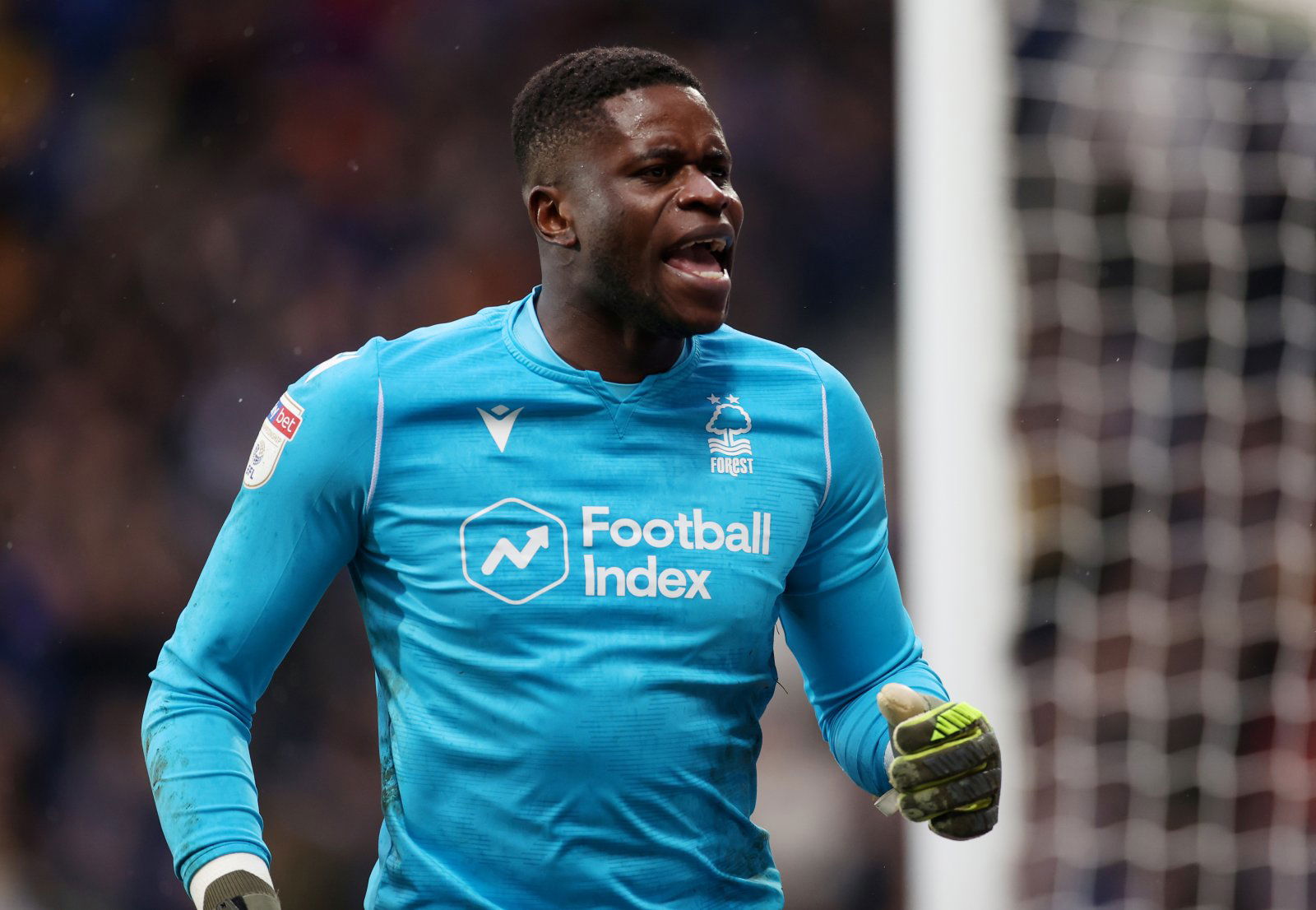 Nottingham Forest played out a closely fought battle against Cardiff on Tuesday but came away as narrow victors thanks to a goal from Tiago Silva.
Many players deserve praise for the determination on show, as does Sabri Lamouchi, who once again allowed his team to soak up pressure with the knowledge that his organisation would shine through.
That is exactly what occurred, and the few times the Bluebirds did manage to penetrate the defence they were met by another brick wall – Brice Samba.
It is sometimes difficult to remember that the goalkeeper is experiencing his first taste of English football at just 25 following his move from French outfit SM Caen last summer, as he has adapted so well into this Forest side.
Samba recorded his 12th clean sheet in 31 league games in South Wales and his display has unsurprisingly been met with a host of plaudits from Forest fans, one of whom described him as "brilliant".
https://twitter.com/dj_zotov/status/1232434440288133121
A truly Inspirational signing … commands the box, has a wand of a left foot … great character too … number 1 by a long shot ( saves them too ! 😂) #samba #Nffc

— Steve Sulley (@SteveSulley1) February 25, 2020
His bread and butter tonight. Keepers struggle away to Cardiff, he dominated his box so well. Brilliant @samba_brice

— Nick (@NickBrookz) February 25, 2020
Without a doubt but let's hang to him

— Rob ⭐️⭐️ (@RobFTID62) February 26, 2020
100% his confidence is so refreshing. He has been my MOM several times!!

— Lynn Whiley (@lynnwhiley) February 26, 2020
Samba, in top 4 of all time with Shilton, Van Breuklen & Grummitt

— Nigel Law (@NigelLaw7) February 25, 2020
Expert? Kinda like saying I think water is wet. 😳😉🔥

— Forest FanBase (@ForestFanBase) February 25, 2020
Just how good was Samba against Cardiff? Has he been the signing of the season Forest fans? Tell us your thoughts on the 'keeper in the comments below…