Nottingham Forest fans were far from happy with Martin O'Neill's first game in charge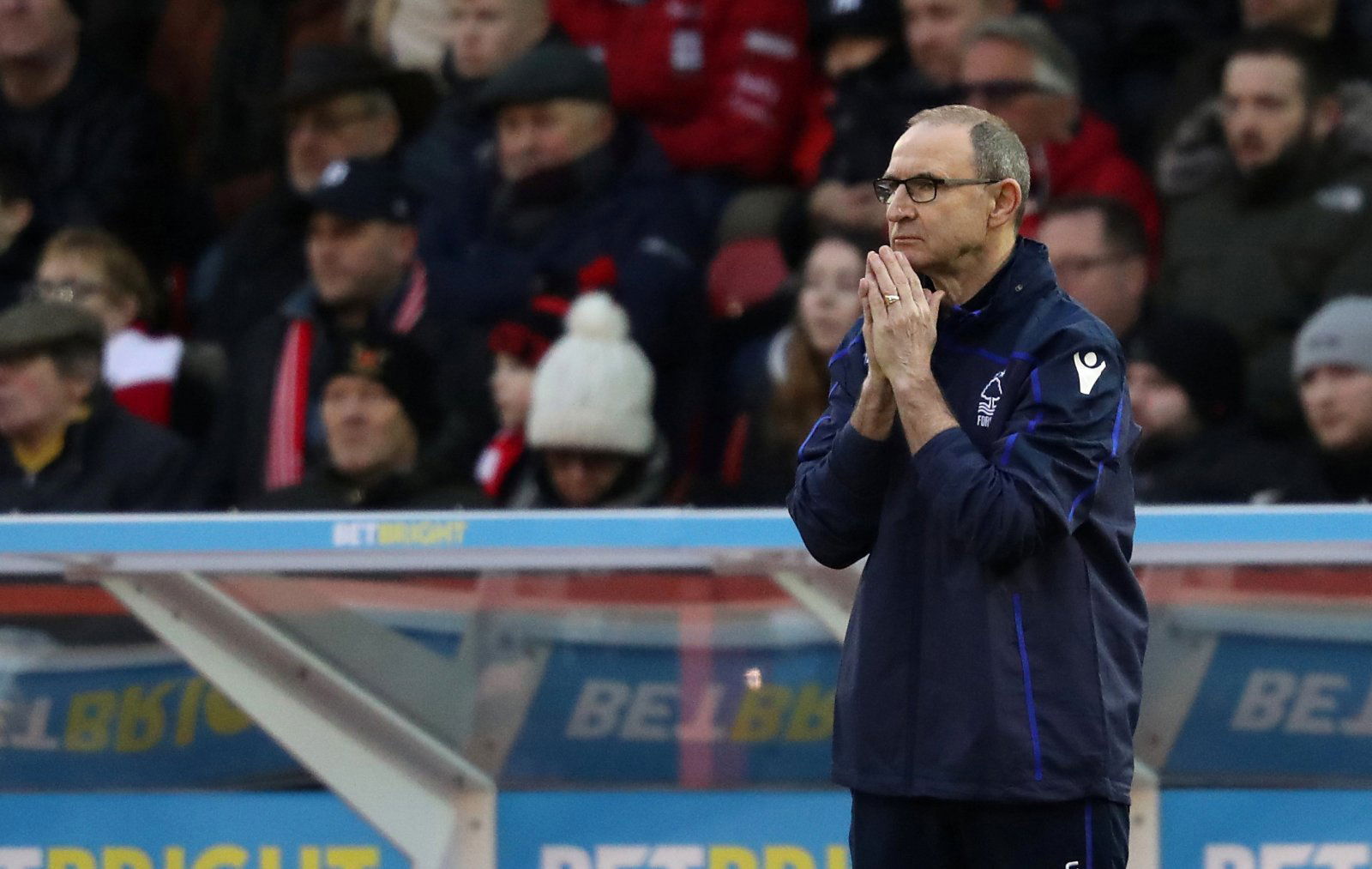 Nottingham Forest fans have taken to Twitter to express their unhappiness with new boss Martin O'Neill's first game in charge, at a club where he became a legend as a player.
The Irishman was appointed as the Reds' new manager after Aitor Karanka requested that his contract be terminated, following rumours of continued disagreements between himself and the Forest board.
Having left his post as manager of the Republic of Ireland, O'Neill took charge of his first game in front of an expectant City Ground faithful, who were hoping that the new man could get their push for promotion via the play-offs back on track.
However, the fairytale return was not to be for the former Aston Villa boss, as Bristol City ran out 1-0 winners against a Forest side with a lot of work to do to get back on form before their season slips away.
Let's take a look at how the supporters reacted…
Got huge, huge respect for Martin, obviously. But we've absolutely shafted ourselves by allowing Karanka to leave. Tactics, players, preparation. Entire season gone out the window. We'll done everybody.

— Matteo #GTTO (@matteoj17) January 19, 2019
Promotion is never going to happen in the next 5 yrs. Same performance, doesn't matter the manager, it's the players that are poor. Have to accept a mid table championship side at best.

— Nathan (@firsign) January 19, 2019
Shocking scrappy awful no cutting edge why did MON not put carvalho on??

— John Lock (@johnlock1973) January 19, 2019
Might as well quit the season now. We'll be midtable fodder for the rest of it as we go to another system for another big summer haul. Hope O'Neill is the man but we aren't getting anything this season.

— GrapsTalk (@GrapsTalk) January 19, 2019
I'm not sure why anyone is shocked we are a mid table team; we scraped safety on the last day of the season and finished 14-18th in recent years. MON needs some time and this year was already a right off – we already lost too much ground

— Chris Shooter (@chrisshooter14) January 19, 2019
Now what do we do? Buy more players? Appoint John Robertson as our next manager?????? No more promotion talk please

— Peter Froulund (@PEF40) January 19, 2019