Nottm Forest: Fans react to bench cam v Derby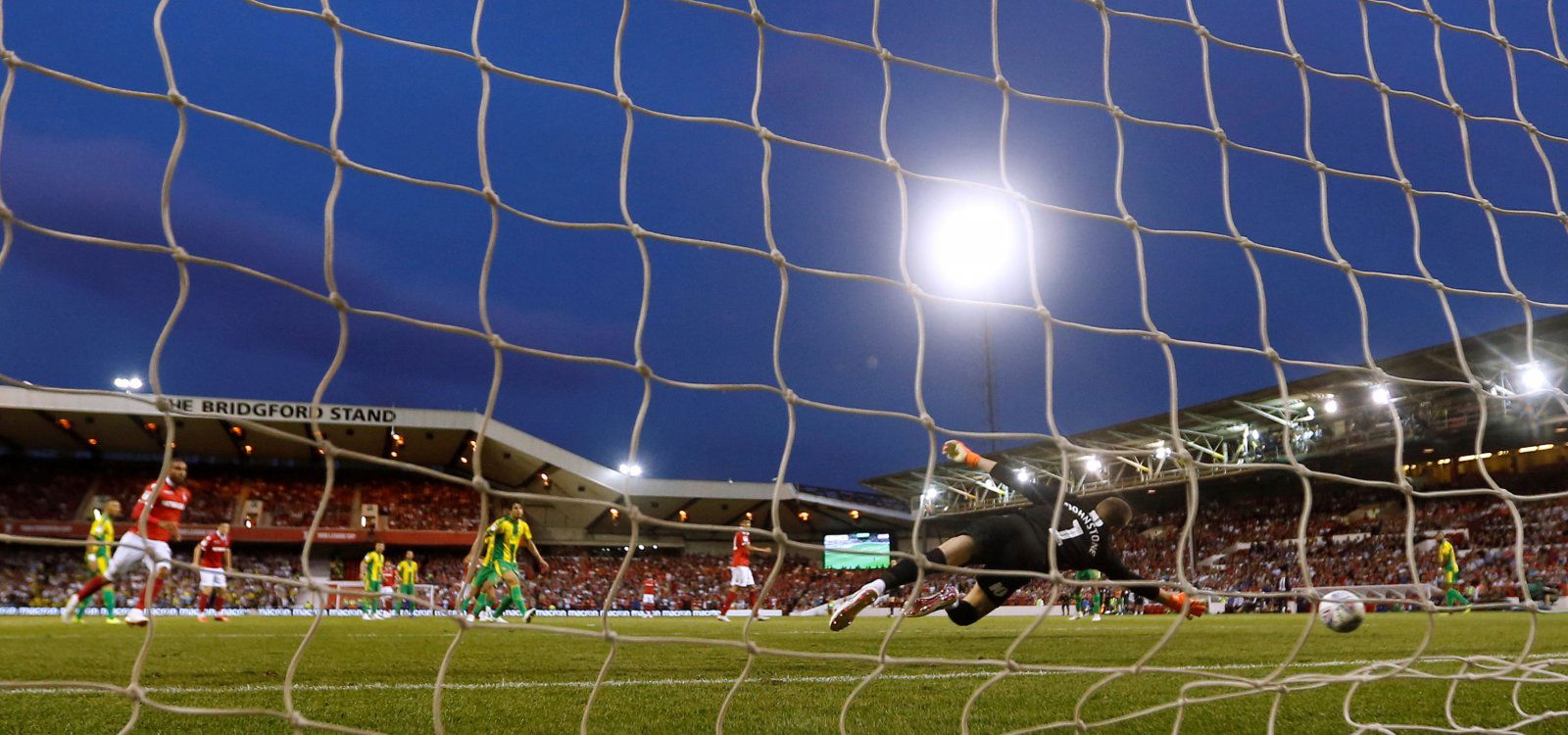 Nottingham Forest earned the bragging rights in the latest edition of the East Midlands derby with them edging rivals Derby County with a 1-0 win at the City Ground on Saturday afternoon.
The Reds went into the game as favourites and certainly looked a side capable of winning the game, with them possessing power and commitment throughout.
Certainly, they are the better side out of the two this year, and the Reds would eventually win it thanks to a goal from striker Lewis Grabban.
It was a strike that was heavily celebrated at the City Ground, naturally, and the onlookers on the bench certainly enjoyed themselves with this footage being captured and then shared on the Reds' Twitter feed:
That moment! 🤩

🙌 | #NFFC pic.twitter.com/wlociJOCA3

— Nottingham Forest FC 💙 (@NFFC) November 10, 2019
Fans certainly loved this on the social media site, and this is what they had to say about this candid clip:
Please make that a gif ASAP

— Sam (@swzd_) November 10, 2019
https://twitter.com/deblee_smith/status/1193622692513099776
Chema's reaction is brilliant 😀

— Thomas Palmer (@Thomas_Palmer88) November 10, 2019
We're all Rodriguez

— CityGroundShelfSide (@CityGroundShelf) November 10, 2019
#nffc pic.twitter.com/rPkwr2QjA0

— Simon (@SimonP_93) November 10, 2019
Great to see a our subs bench with passion like this, just the kind of players this club has needed for years .. All in it together as a squad win , lose or draw .

— ray (@ray317) November 10, 2019
https://twitter.com/ttvrbikys/status/1193627625887076352
Makes you feel so proud seeing that passion!! I must say also that muric deserves credit. Had a lot of stick since being here and sure hes not happy being on the bench but still joined in. Still think there is more to come from this side. #youreds

— Ben Griffiths (@BenGrif58609589) November 11, 2019
Can't stop watching this! That roar! What a moment. #Iwasthere

— gus beattie (@gusman) November 10, 2019
That was gold. Ahahah🔝

— Omar 🔴⚫🇮🇹 (@FlareZero) November 11, 2019
A good win for the Reds, and they'll be looking for plenty more after the international break.